Dino Who? Hushpuppi Mentions Dino, More Nigerians As His Accomplices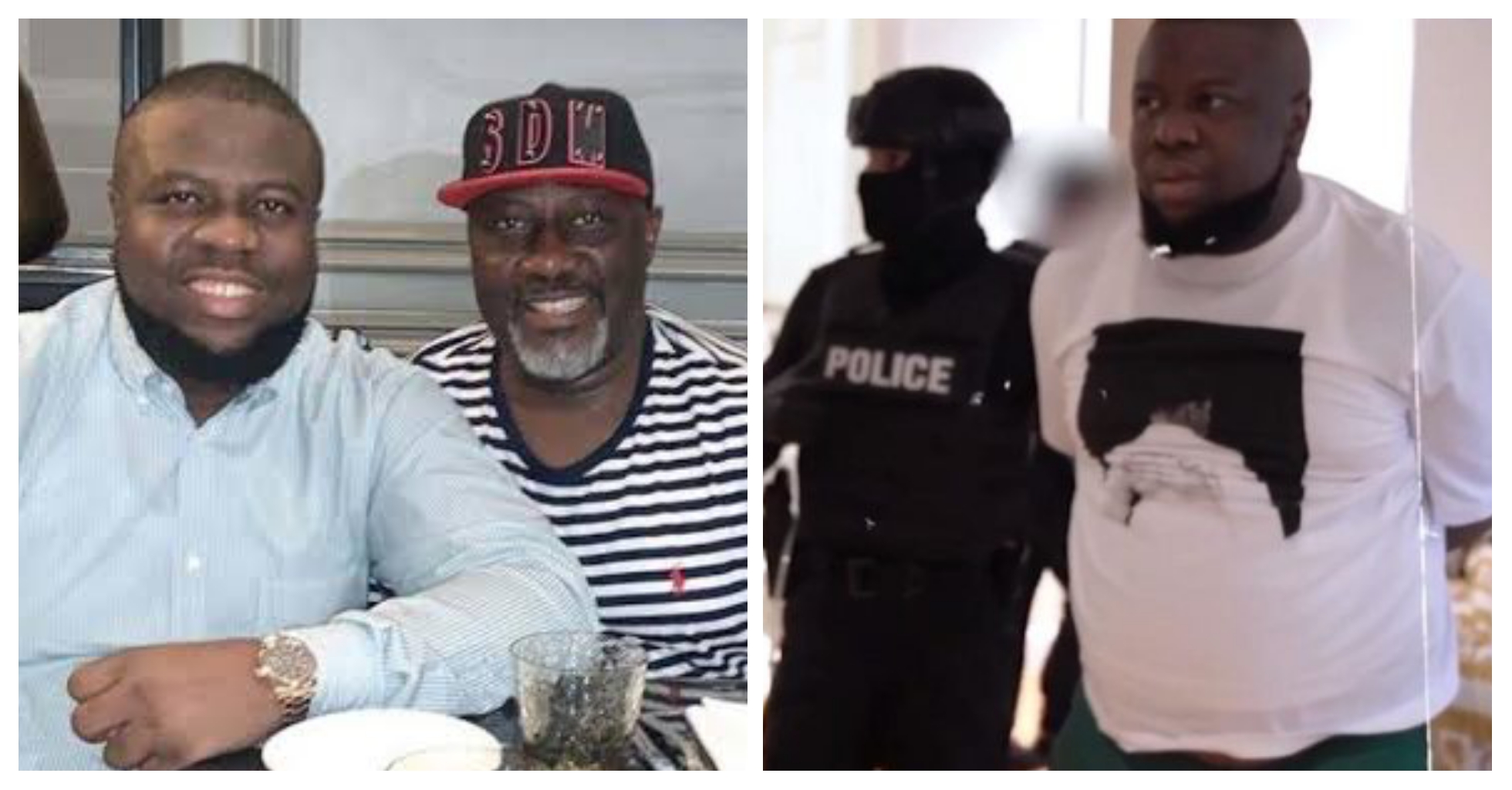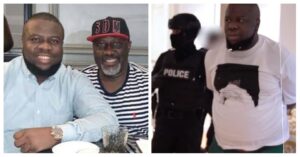 Many more Nigerians in Dubai are at the risk of being arrested by the FBI as Hushpuppi reportedly named some as his accomplices in cyber crime. This was made known by controversial journalist Kemi Olunloyo, who took to Twitter to give the update.
Read Also: Hushpuppi Arrest: Cyber Fruad and Corrupt Poltics in Nigeria, Birds of The Same Feathers
According to her, the pandemic is protecting may of these people else, she would have warned them not to step into their Dubai which she called their playground.
"#BREAKING More Nigerians in Dubai to be arrested by Interpol for the US Feds. HushPuppi has reportedly named "a Linda, Dino, Bukola" and more in laundering activities. The pandemic is protecting many people or I would have warned these ppl NOT to enter their playground DUBAI", she tweeted.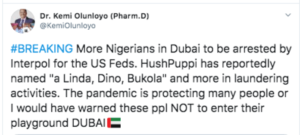 Tags :
Hushpuppi