See what Barcelona legend Lionel Messi did after a fan drew a tattoo of him on his back.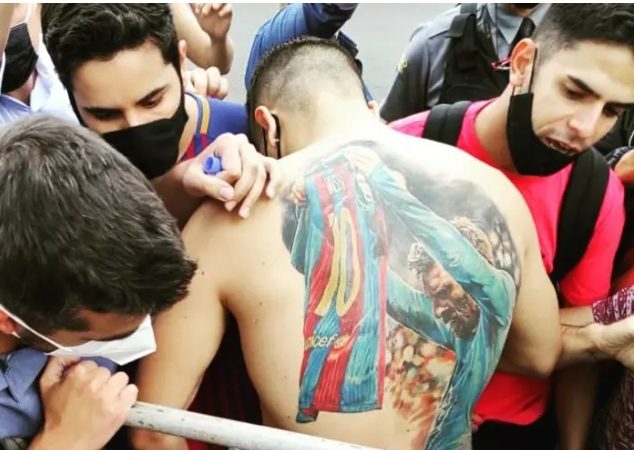 A Lionel Messi fan, has shown his love for one of the greatest footballers of all time, as he tattooed a picture of Messi on his back to show his loyalty to the Barcelona and Argentina's talisman.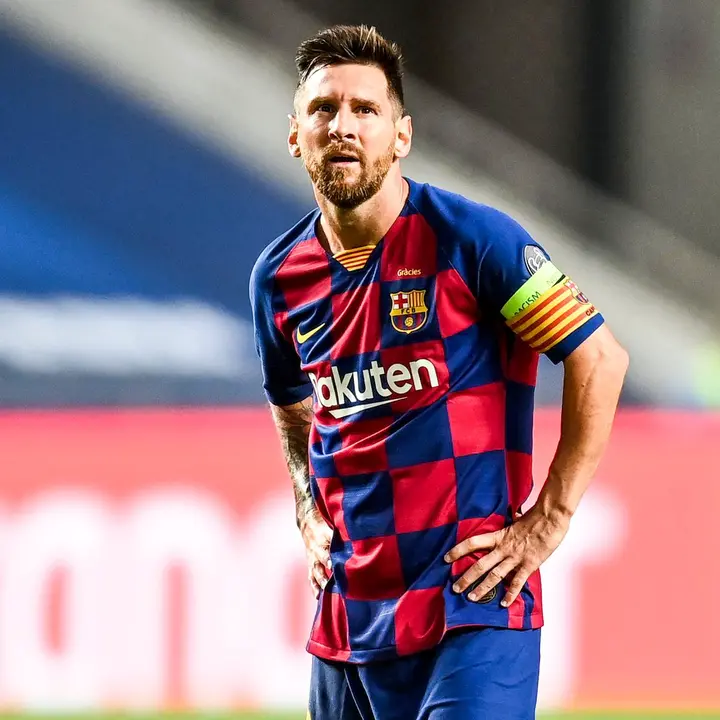 Tattoo is a form of body modification where a design or drawing is made by inserting ink or dyes on any part of the body. Tattoos are either indelible or temporary, as it can be used for body beautification or a form of remembrance.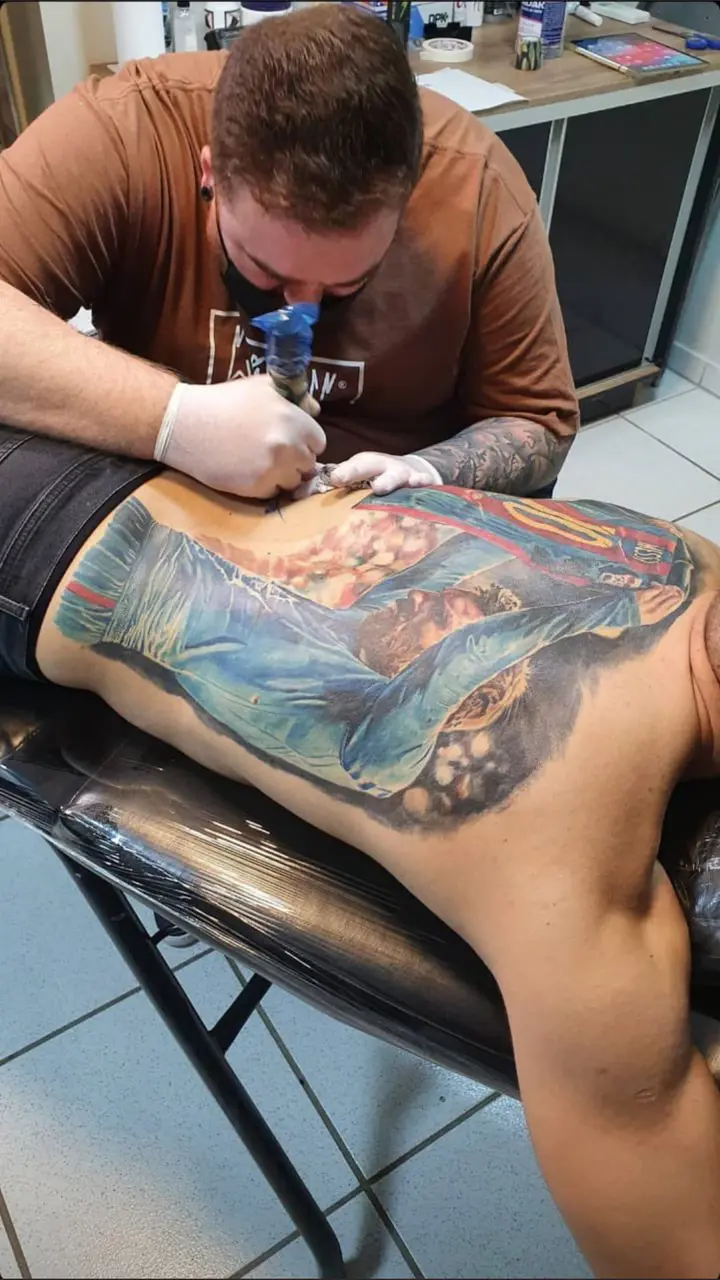 Igor Magalhaes, a Brazilian supporter and a Lionel Messi's fan surprised him, when he showed up on a live broadcast to show his Messi's tattoo, which covered his back. Reacting to the gesture, Messi promised to sign on it, when he sees Magalhaes.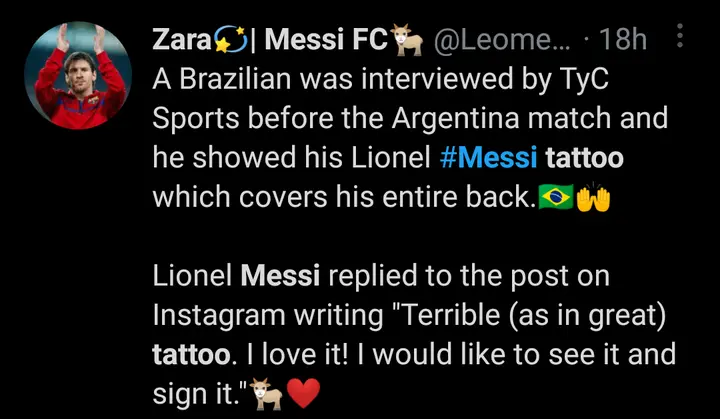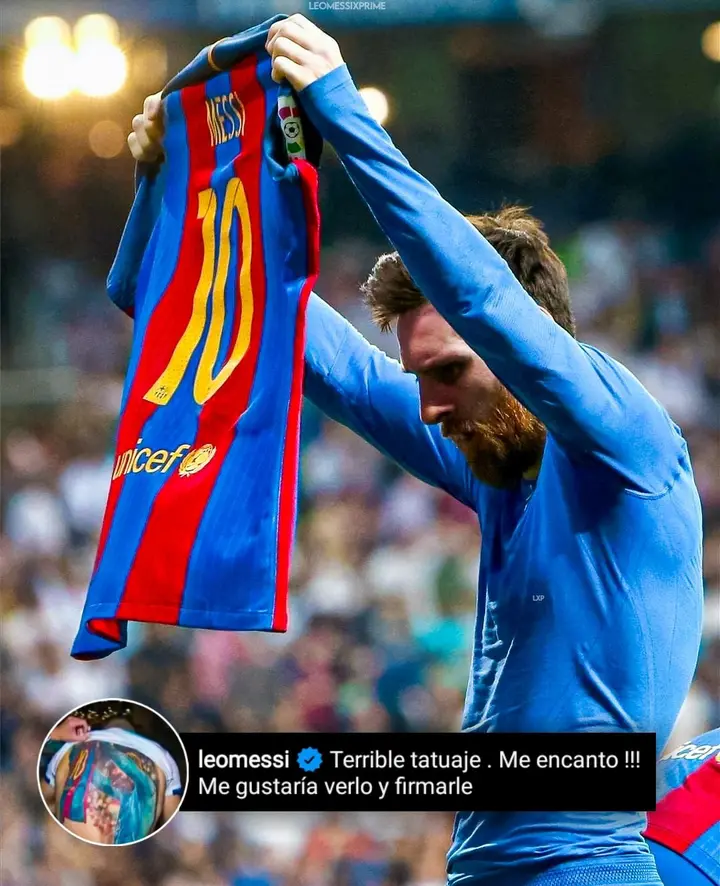 "Great tattoo. I love it and I would like to see it and sign it." Messi said.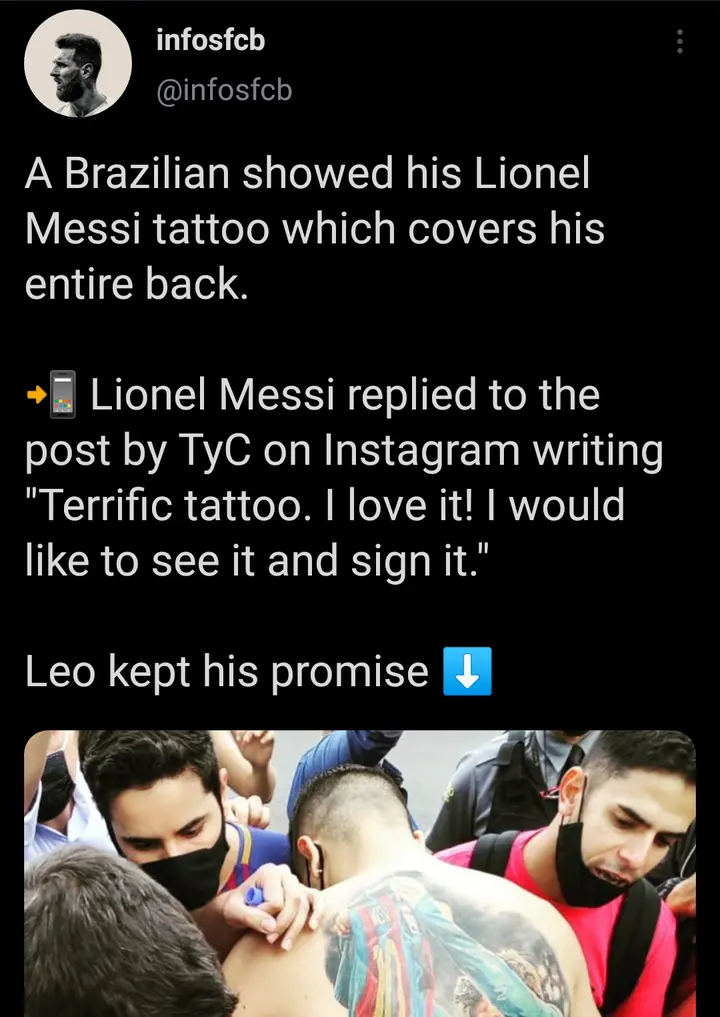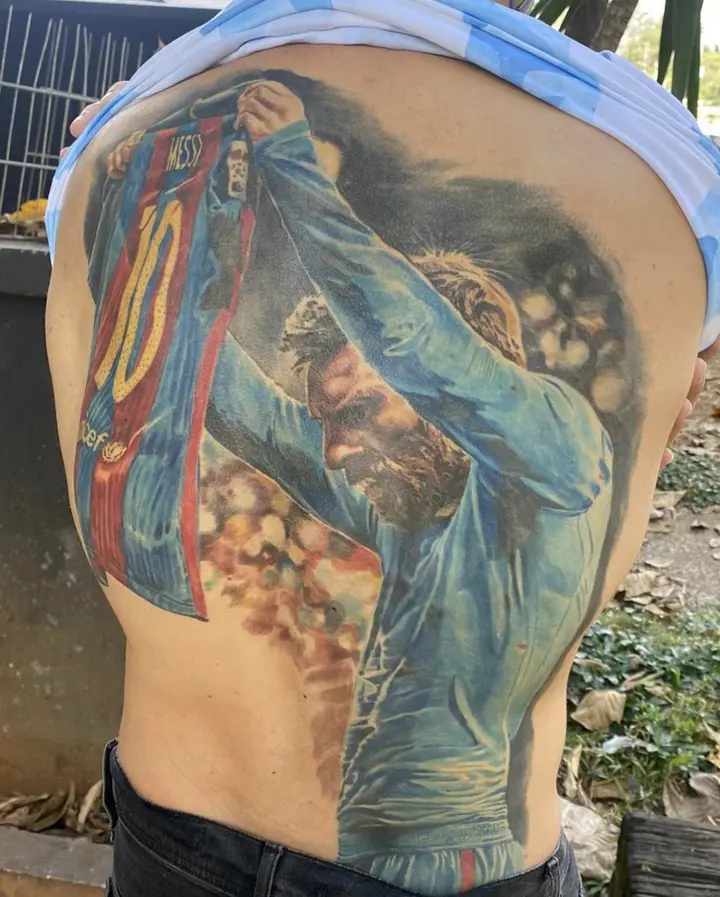 Finally, Messi kept to his promise as he was pictured signing on the back of Magalhaes.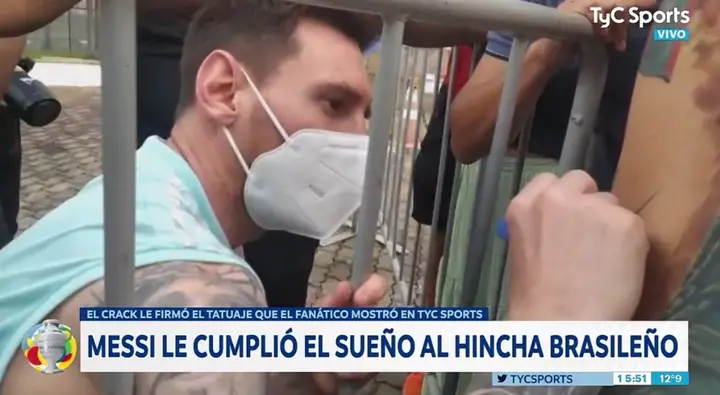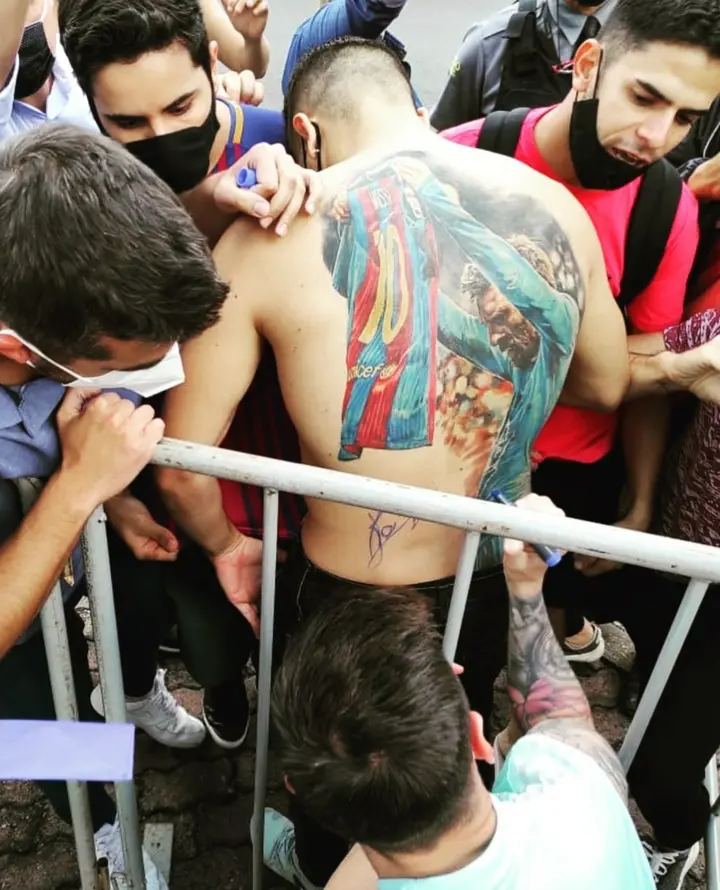 Read Also:'See Nigerians Who Got a Tattoo of Their Fave Nigerian Celebrities