13th Headies Date, Venue, Host and Nominees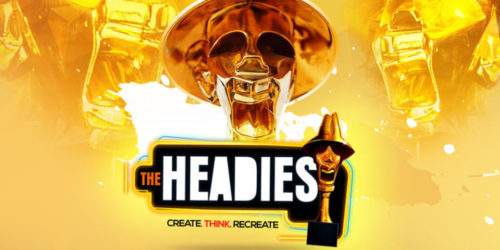 Tick-tock, Tick-tock, it is almost time for the 2019 Headies Award. The Headies award is a music award that needs no introduction. Since 2006, the Headies has established itself as one of the biggest music award show in Nigeria. Unlike other boring Music awards were viewers fall asleep, the headies is combo of music, laugh and drama.
13th Headies Date?
There is no official date when the 13th Headies award ceremony will hold but a little bird told me it has been scheduled to take place on the 19th of october 2019.This is September already that means that the rich history of Nigeria's biggest music award is at our fingertips.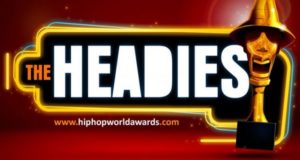 13th Headies award 2019: Where is the Venue?
The 13th edition of the Headies will take place at the Eko Covention Center in Victoria Island, Lagos. The Headies award 2019 will be broadcasted live only on HipTV so you can tune in to watch all the glitz and glamour.
13th Headies Award 2019: Who are the Nominees?
No official nominees yet on the Headies Awards official site but you can check our list of expected nominess for the Headies Award 2019.
 13th Headies Award: Who is the Host?
Over the years the Headies have been known to unveil who least expected as their host. In 2015 the event was hosted by Bovi and Kaffy. In 2016, it was the duo of rapper/actor Falz TheBahdGuy and actress, Adesuwa Etomi.
In 2017 no award was held. Fastfoward 2018 it was hosted by the beautiful Seyi Shay and ever-funny Bovi. So has the Headies found the host for the upcoming 13 Headies award? That's what people have been have been speculating about ever since.
Names like Dbanj, Basket Mouth, Reminisce, Brother Shagi, Emmanuela and Mark Angel, have been on the lips of everybody. Looks funny, right? But you never can tell, headies organizers might decide for a weird host for the Headies award 2019. We think the host for the 13th Headies award will be Reminisce or Bro Shagi.
13th Headies Award: Where to get all the gist
Naijmobile will be on ground to give you blow by blow account, the winners and of course the drama when the Headies award 2019 kick off.
Tags :
13th Headies Award
13th Headies Date
13th Headues Host