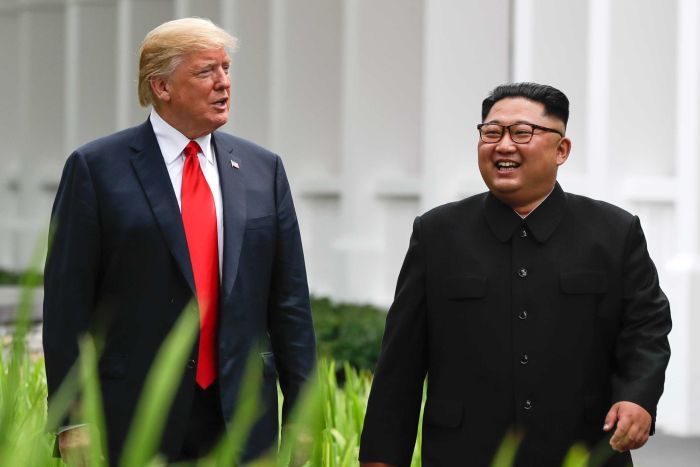 A historic moment: Donald Trump has become the first sitting US President to step into North Korea. He met North Korean leader Kim Jong Un at the demilitrizeed zone that divided the Korean peninsula for 66 years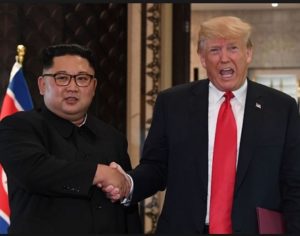 After shaking hands with Kim over the line that marks where their two countries and their allies fought each other to a standstill in the 1950-53 Korean War, Trump walked for several steps into North Korean territory, before another handshake.
The impromptu meeting in the DMZ — which came after Trump issued an invitation on Twitter on Saturday — comes with negotiations between Pyongyang and Washington over the North's nuclear arsenal at a deadlock.
Tags :
Trump
United States