How to use Spotify in Nigeria or any Unsupported Countries
There are thousands of Music streaming apps on the Play Store and Apple Store but Spotify seems to be everyone's choice.  It's easy to uses, it has a beautiful User Interface, Good suggestion of songs,  Ads free, and low data consumption. But sadly the app is not supported in every country.
Spotify is a Swedish music streaming and media services, provider. It is legally domiciled in Luxembourg and is headquartered in Stockholm, Sweden.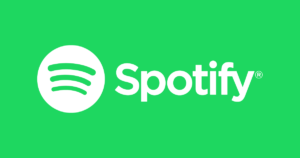 Founded in 2006, the company mainly provides an audio streaming platform, the "Spotify" platform, that offers DRM-restricted music and podcasts from record labels and media companies. As a freemium service, basic features are free with advertisements or automatic music videos. Additional features, such as offline listening and commercial-free listening, are offered via paid subscriptions.
If your country is among the unsupported countries, keep on reading this post and you will be jamming to music on Spotify in no time.
Read also 10 Most useful Android Apps Every New Android Smartphone Must Have
How To Use Spotify On Android
Visit ApkPure and search for Spotify
After downloading it, Install the app
Download a VPN or if you have one already, switch it on
Create your Spotify account with your VPN
Once Account has been created, you can now smoothly stream
If after 14 days you are logged out, simply switch back on your VPN and log in again.
You can either listen to the Free version or Pay for Premium.
How To Use Spotify On Desktop
Download Zenmate or any other proxy extension/addon
Download Spotify app available for Windows, Linux (YES), Mac, android and ios
Log in to Facebook using your default browser.
Turn on Zenmate proxy and select USA or any supported country (just a few clicks in UI, you'll have to use it just once don't worry I keep my promises).
Open the app and log in to the Spotify using Facebook it will open your default browser in which proxy is running you can verify your account there. It'll redirect you to the app/website.
Just turn off the proxy and remove extension temporarily(if you want). Boom you are done open spotify app and play whatever you want.