We will kill all aiye guys in Uniben and trend on Instablog – Viral video of Uniben cultists planning to raid Uniben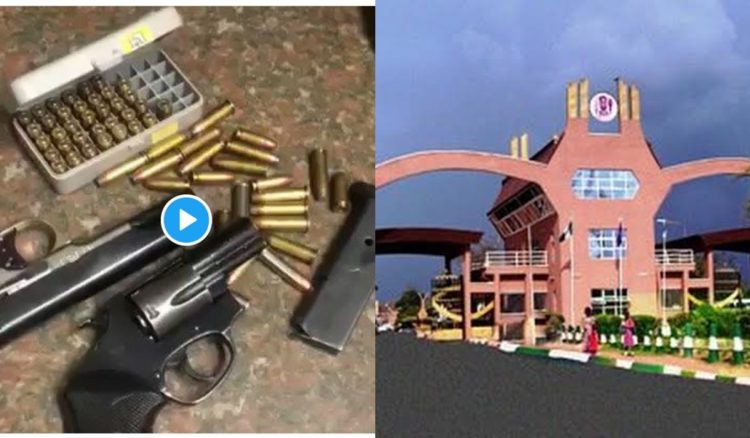 A concern Nigerian has taken to the social media to alert citizens and the Nigeria Police of the intending activities of alleged cultists in Edo state capital, Benin.
In a video shared on Twitter, a man could be seen trying out different hand guns and rounds of magazines as he brags to rain down hell and firestorm in The University of Benin campus located in Benin, Edo state
The identity of the said cult is yet to be known but a green beret was placed beside the weapons that just arrived days ago, according to the voice in the video. The narrator has vowed to drop as many as possible opposing cultists on campus. We hope the Nigeria police will react swiftly before another bloodbath happens.
Watch video below:
Cultists are preparing for a blood bath in Benin, the Edo State Capital. @PoliceNG take note. pic.twitter.com/Jw6BOh3XEx

— Jackson Ude (@jacksonpbn) December 11, 2019
Tags :
Cultisim
UNIBEN