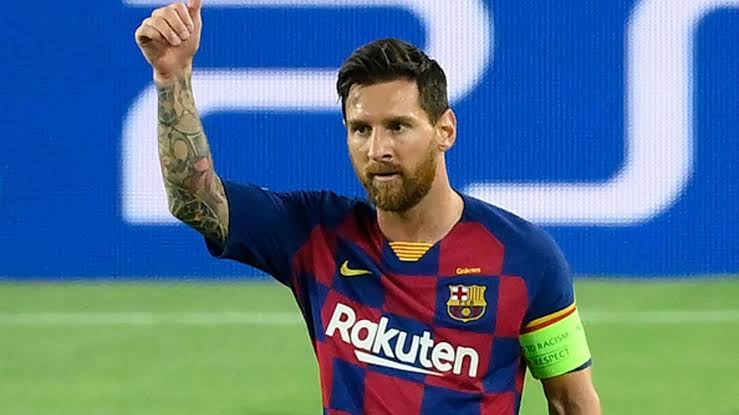 1. Frankie De Jong.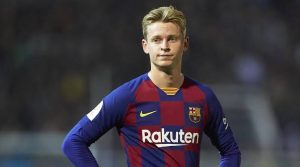 The midfielder is one of the best midfielders in world football at the moment. He joined the Catalan giants from Ajax a few seasons back and in a short time, has established himself as a crucial member of the squad. De Jong plays with a midfield trio of Busquets and Pedri in the Camp Nou stadium. But now with Barcelona at the risk of losing Messi ahead of next season, sacrificing De Jong to keep him could be an option. At the moment Barcelona cannot register a new player even if they sign him and Messi's contract at the club ended a few days ago. This technically means that Messi is no longer a Barcelona player right now and for Barca to sign him to a new contract, a new player must make way. The financial burden is proving to be too heavy and if another big star does not leave, Barcelona would find it difficult to sign Messi. So they should consider offloading De Jong for Messi to take his place back in the squad.
2. Ansu Fati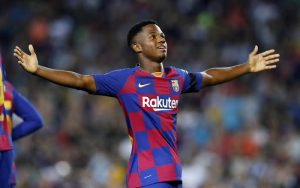 If Barcelona should sell any young player, I would advise them to consider Fati first. A lot of readers might disagree but one of my reasons for saying this is that Fati is currently out injured. The 18-year-old had been out for more than 6 months and given the nature of his injury, who knows if he will be able to regain his pre-injury form. For all, we know players lose form permanently after undergoing multiple surgeries just like Fati at the moment. So with Fati's market value still very high, Barcelona should sell him for about €80m to make way for Messi. It wouldn't be the first time Barcelona is losing a talented player after all.
3. Pedri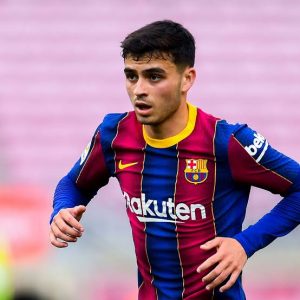 For me, this is a no-no but if at any point this would prevent Messi from joining another club, then Barca should consider it. Messi represents everything Barcelona and even if Pedri is super talented and all, he is not as important as Lionel Messi for Barcelona. Messi may be old and nearing the end of his career at the top level, but he is Barcelona's identity at the moment. And losing him could affect Barcelona in many more ways than losing Pedri can. It's more like a case of priority and in this case, I believe Messi comes first.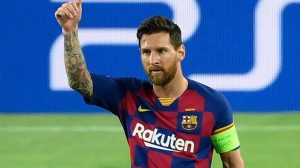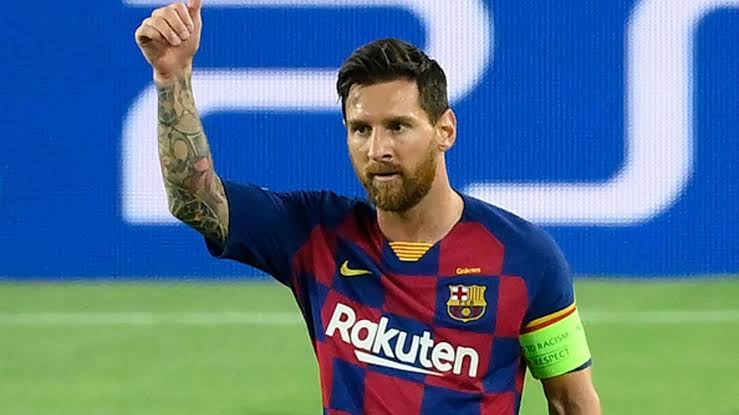 Now I know that a couple of readers will mostly be against this as there are players like Braithwaite, Griezmann, Dembele, Coutinho and Busquets who could be let go instead but it's not that simple. Griezmann, Dembele and Coutinho would have been past tense at Barcelona if the club had found any buyer but at the moment, no club is coming forward. Many clubs believe that Coutinho and Griezmann are washed while Dembele's injury crisis is a big stumbling block. So that leaves Barcelona with no choice than keeping them. Their contracts cannot be terminated as well without consent from the player's representatives so Barcelona is in a tight spot at the moment. But if Pedri, De Jong and Ansu Fati enter the market, they would be no room for suitors as the big sides would engage in a bidding war for all 3 players.