Woman pours hot water on her husband for not picking her from church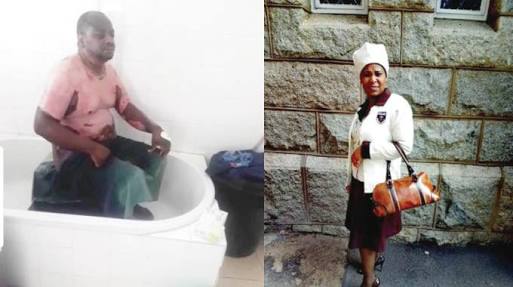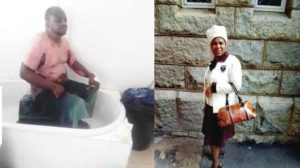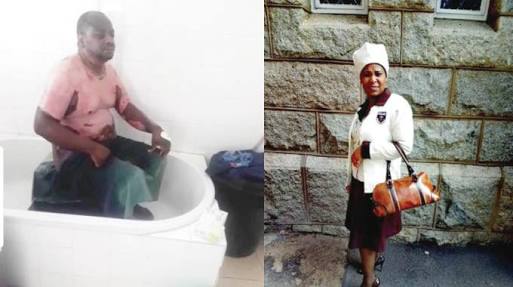 A case of domestic violence has been reported in Zimbabwe after a woman, Alice Chigwida poured a bucket of hot water on her husband Mr. Davies Chitagu for coming home late and failing to pick her from St Mary's Cathedral on Sunday, August 11.
Mr. Davies Chitagu reportedly returned home about 10 pm and they had a fierce argument about him not picking her up from church.  He was reportedly fast asleep when his wife stormed the room he was in and poured a bucket of hot water on him. A family member told Chronicle that the lady ignored her husband's plea while pouring the hot water on him.
"When she feared that he would die on their matrimonial bed, she helped him into their car and went to dump him at a surgery in the city before telling his relatives that he was in hospital," the family source said.
According to reports, a police report had to be made before Mr. Chitagu could undergo treatment. Bulawayo police spokesperson Inspector Abednico Ncube confirmed the incident and he said an investigation has already been launched.
 "I can confirm that we are dealing with a case of domestic violence where a woman scalded her husband with boiling water following a domestic dispute. Further investigations into the matter are underway," said Inspector Ncube.
Mr. Chitagu has since been discharged from the hospital but still has bandages on almost all over his body.
Tags :
Domestic abuse. Zimbabwe