All Eyes On Adamawa Gubernatorial Election, It's Time To End The Drama – AONDOAKAA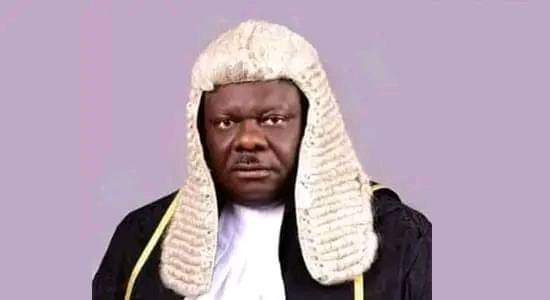 Former Attorney General of the Federation and Minister of Justice Chief Michael K. Aondoakaa, SAN has reacted to the declaration of Aisha Binani as Adamawa Governor Elect. Speaking with Journalist, the legal luminary said ;
"It has become imperative to call on the INEC Chairman Professor Mahmoud Yakubu to step in and end the political drama that is playing out in Adamawa gubernatorial election".
"While I commend the Chairman for working assiduously to maintain the integrity of INEC, he should wake up and deal decisively with the brazen breach of the extant laws and regulations guiding the electoral process in the Adamawa situation".
"It is appalling watching the Adamawa Resident Electoral Commissioner trying to truncate a process in which so much effort and resources have been committed into; a breach that thaws public confidence in the INEC organization itself. Such roguery action should be thoroughly punished by INEC" .
"Professor Mahmoud should, as a matter of urgency and confidence building, provide leadership here by allowing the Adamawa process to go its full circle in accordance with extant regulations and get the remaining results announced and the winner of the gubernatorial polls announced by the Returning Officer". He noted.