CV Format in Nigeria: How to Create the Perfect Job CV in Nigeria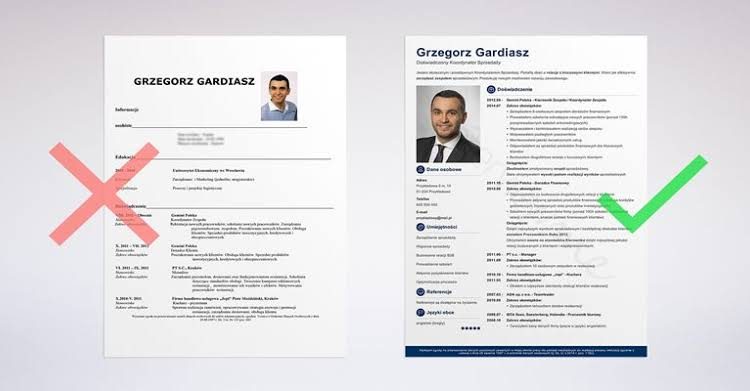 CV Format in Nigeria
Many people find it difficult to write an interview-worthy CV. How can you draft one that stands out among the hundreds of CVs that human resource managers and recruiters receive when they are looking for candidates? The golden rule of CV writing is to be unique and to highlight your unique selling feature.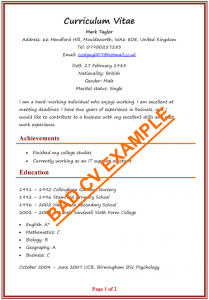 It is important to know that there is no one correct format for writing a CV. One tip to remember is that your CV should be able to place you in the limelight for the post you're going for; this will influence the HR manager's or recruiter's decision to invite you to an interview.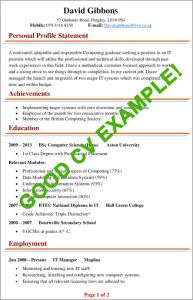 What Is a CV?
A curriculum vitae, often known as a CV, is a brief synopsis or description of your schooling, professional experience, and talents that is typically used for job applications.
There are two types of CVs: educational CVs and experience-focused CVs. The former emphasizes educational/professional qualifications and academic work and is typically used for applicants with no job experience, whereas the latter emphasizes professional experience, abilities, and achievements.
When listing educational or professional experience, it is advisable to begin with the most recent and work your way backwards. It is critical to always tailor your CV to a certain employment industry and to update it on a regular basis for listed job openings.
What Nigerian Employers Look For in CVs
Previous related work experience
Qualifications & skills
Easy to read
Accomplishments
Spelling & grammar
Education
Intangibles
Individuality/desire to succeed
Clear objective
 Contact information
 Personal experiences
Computer skills
CV Format in Nigeria
1. Personal Information
This part includes your name, address, age (optional), phone number, and email address. Place these in a prominent position and in readable fonts so that the HR manager or recruiter may quickly notice them. Check that the information supplied is up to date.
Never use someone else's email account or unprofessional email addresses. Examples include dollarboy@xyz.com and [email protected]. Maintain a professional tone.
2. Work Experience
Begin with your most recent job role. It is critical to highlight your position and achievements for each work role. Remember to tailor your work experience to the position you're looking for. It will increase the employer's preference for you.
3. Education
Always begin with the most recent educational qualification. Professional certification relevant to the work should also be included in this area.
4. Reference
The normal number of referees is three, however some organizations want two. The fewer the pages of a CV, the more attention it receives. As an employer, you don't want to be troubled by CVs that appear like freebies. A 2-page CV is ideal.
Tips For Writing A Good CV In Nigeria
If you submit your CV online, do not disclose your home address because you may be targeted by fraudsters.
Unless otherwise specified by the company, you should always attach a cover letter. It will allow you to tailor your employment application.
Do not include the phrase "Curriculum Vitae" at the top of your CV.
Give your email address a professional sounding name.
Never overstate or lie on your CV or job application. You will not only demonstrate your dishonesty to a possible employer, but there may also be serious consequences. Changing your degree grade from a 2:2 to a 2:1, for example, is considered degree fraud and can result in a prison sentence.
Your CV should be free of spelling and grammar errors. Use a spell checker and have a second set of eyes go over it.
Avoid using terms like 'team player,' 'hard worker,' and'multitasker.' Instead, give real-world instances that exhibit all of these abilities.
Examine the company's website, local press, and the job advertisement to ensure that your CV is tailored to the role and employer.