Alleged Yahoo boy caught setting his girlfriend on fire for money rituals (Video)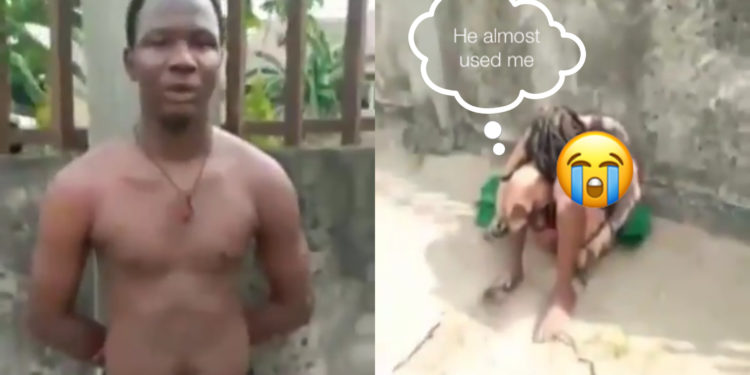 We gathered from the video after concerned citizens who abruptly stopped the canal plan from coming through, quizzed the young man who identified himself as Victor Odi from Benue State.
The examiner further asked for his parents' contact address and phone number. Victor is reportedly a yahoo boy who was told to kill his girlfriend for Money rituals. We believe the accused will be taken to appropriate agencies for due persecution.
Watch video below:
Tags :
viral