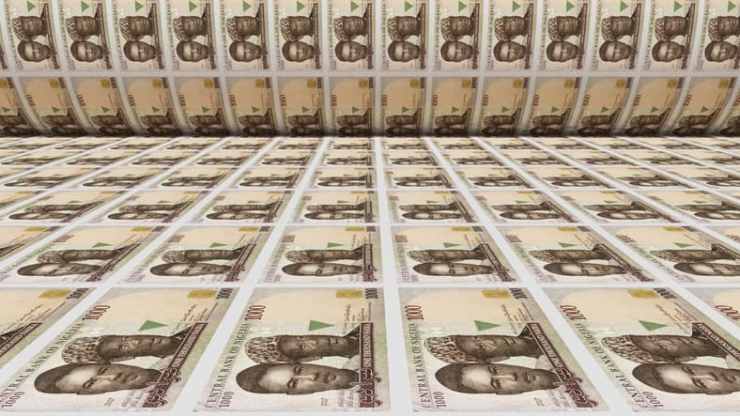 The Central Bank of Nigeria (CBN) spent the sum of N58.618billion to print 2.518billion Naira notes, valued at N1.063trillion in 2020.

This was contained in the bank's 2020 Currency Report posted on its website, yesterday.

It indicated a decrease in the bank's expenditure on currency printing, which stood at N75.523billion, in 2019 and N64.040billion in 2018.

The current management of the CBN under the leadership of Mr. Godwin Emefiele, has been driving the cashless policy with a view to cutting the cost of printing bank notes and cash management, in the country.

The new e-Naira was also initiated in line with the policy.

According to the report, "The total cost incurred on printing of banknotes in 2020 amounted to N58,618.50million, compared with N75,523.50million in 2019, indicating a decrease of ¦ 16,905.00million or 28.84 per cent."

CBN indicated in the report that the notes were printed in-country by the Nigerian Security Printing and Minting Plc (NSPM Plc).

The report indicated that CBN, "approved an indent of 2,518.68million pieces of banknotes of various denominations in 2020 to satisfy the currency needs of the economy, compared with 3,830.94million in the preceding year.

"The NSPM Plc was awarded the contract for the production of the entire indent. At end-December, 2020, NSPM Plc had delivered 100 per cent of the approved indent."

It put the total stock of currency (issuable & non-issuable) in the vaults of the bank at end December, 2020 at 2.747billion pieces, compared with 2.641billion pieces in 2019, indicating an increase of 105.73million pieces or 4.00per cent.

"At end-December, 2020, the total issuable notes (newly printed notes and Counted Audited Clean notes) was 592.94million pieces, compared with 726.43million pieces in 2019, representing a decrease of 133.49million pieces or 18.38per cent," the report showed.

The report also indicated that a total of $1.830billion was procured over the course of 2020.

According to the report, "This value represents a decrease of $2,120.00million or 53.67per cent relative to the $3,950.00million procured in 2019.