E Money Childhood Story Plus Untold Biography Facts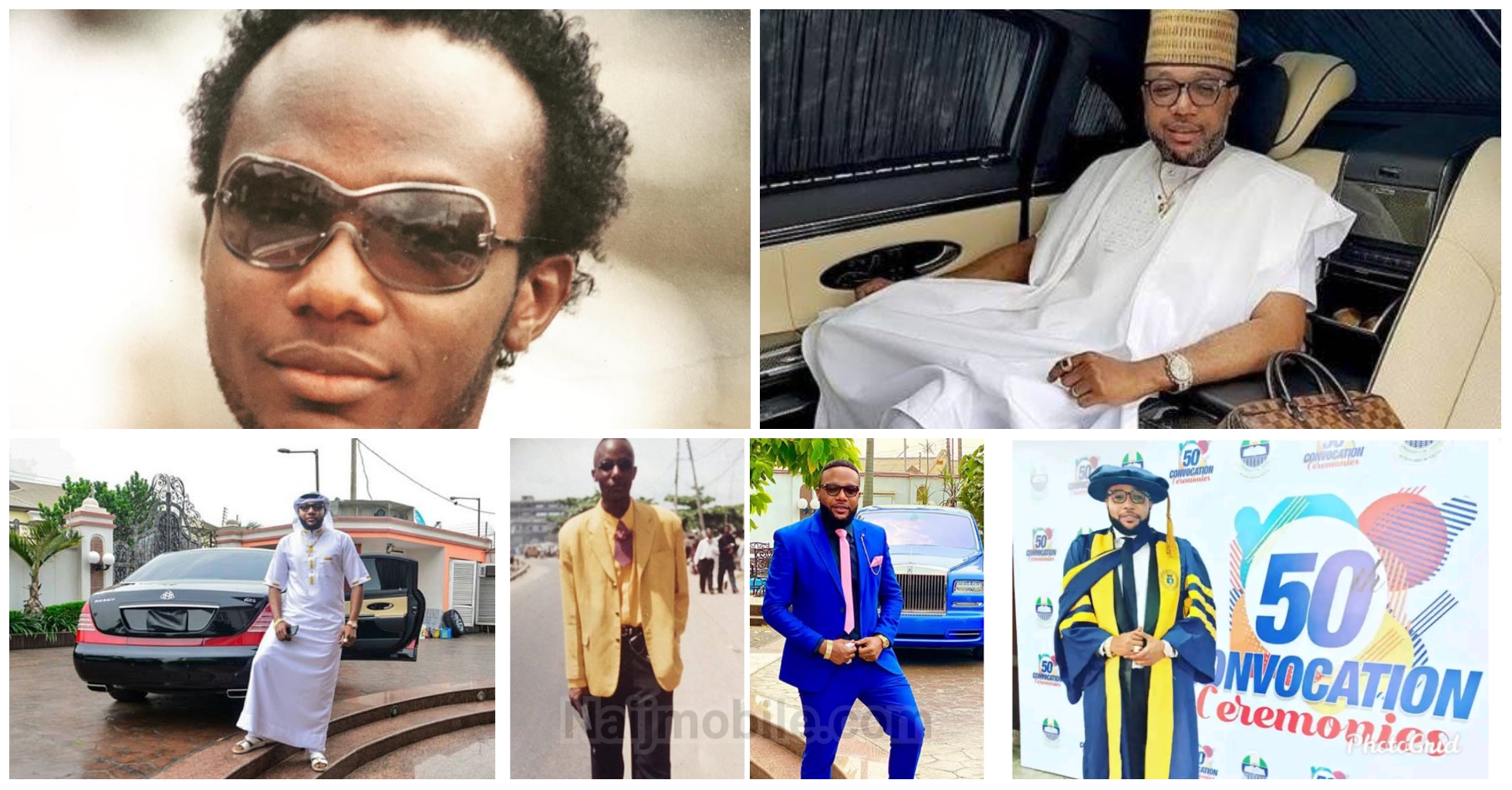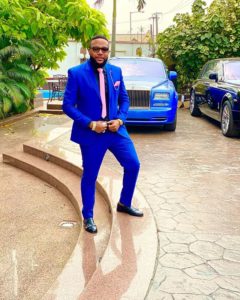 Naijmobile.com presents the biography of a Nigerian Celebrity with the nickname "E Money" Our  E Money biography brings you the full account of his rise to fame, early life, relationship life, personal life and other little-known facts about him. Now, without further ado, let's begin:
E Money biography; Early Life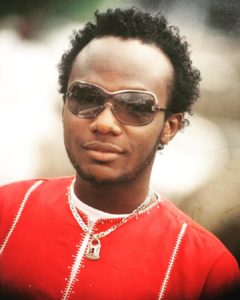 E Money whose real name is Emeka Okonkwo was born on the 18th of February, 1981 in Ajegunle, Lagos, but he originates from the small south-eastern village situated in Anambra State, called Uli.
Growing up as a child, E Money aspired to became a musican but his shy nature got the better of him.
E-money is the younger brother of the popular Nigerian singer and performer – Kcee.
E Money Biography: Education
E Money had his primary and secondary education in Lagos State. His University education is kind of obscure but on the 7th of April 2019, news broke out that he was  awarded a Doctorate Degree from The European-American University.
" God be the glory ! I have just received an Honorary Doctorate Degree in Business Management and Corporate Governance from the European-American University at an event that held inside the University of Lagos , " Emoney posted on Instagram
E Money biography; Rise to Fame
E money hasn't always been rich. And is rag to riches story, seems very hard to believe According to reports, he  got a $2 million contract that changed his life.
With the $2 million,  He was able to set up  5 Star Music, a record label that has signed different artists like Harrysong , Skiibii and Xbusta in the past.
If the story of the $2 million is true, then  E Money  is a prudent investor. Right now, he has made a fortune from several businesses including Five Star Music, Emmy Cargoes Nigeria Limited Company and other including oil and gas.
E Money Biography; Relationship Life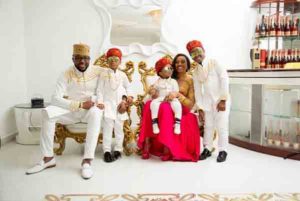 E Money lives  his life basking in wealth and fame. He is happily married to Juliet Okonkwo and the marriage is blessed with 3 children.
E Money Biography; The True Love Story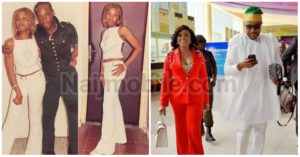 E Money and Juliet's love story is like a classic Nollywood movie where a girl loves a poor guy and two years later he became super rich.
According to  E money he met his wife many years ago while she was still in her second year in the University.
Juliet started dating E Money when the he was a  pauper. Juliet's friends were wondering on why she chose such a broke man , when she could have gone for other rich folks in the city of Lagos. E Money did not sing Rude boy's "reason with me" to Juliet but she endured and stood by him.
Currently, Juliet is reaping the fruits of her patience as she lives like a Queen and travel around the world with her husband and  kids.
Read Also: 5 Nigerian celebrities who are blessed with four or more children
E Money Biography; Personal Life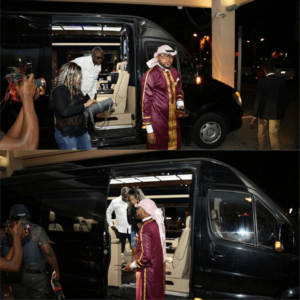 What makes E money tick? Sit back as we bring you makings of his personality in order to help you get a clear picture for him. To begin with,  E Money's is a blend of Aquarius Zodiac traits.
E Money likes having fun  with friends, helping others, fighting for causes, and having  intellectual conversation.He is also a good listener. He dislike boring situations, being lonely, people who don't keep to their words and people who disagree with them.
E Money Biography: Flamboyant Lifestyle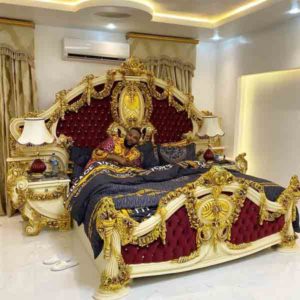 E-money lives in a gold furnished mansion worth over N250 million in Omole Estate, Ikeja, Lagos. Apart from the mansion, E-money has several other houses and fleets of cars.
Some of E Money's car collections are: a Mercedes Benz Sprinter worth about N30 million and an armoured 2017 Lexus LX 570 Jeep which cost over $90,000. He also got his brother Kcee – a Mercedes Benz G Wagon worth N20 million as a birthday gift.
E Money Biography: Source of Income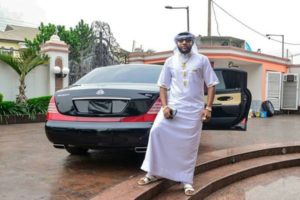 Trust Nigerians! We raise eye brow and ask questions when we see someone living an extravagant lifestyle. Especially if you are not Aliko Dangote or Femi Otedola. On account of this, we would be shedding light on the business investments of E-money. He is not just a spender, but also an entrepreneur who knows how to get back every penny he spends via his business ventures.
Emy Cargo And Shipping Services Nigeria Limitef
The company was established in 2007, as one of the best freight forwarding and shipping services company in Africa. The company is currently known globally for its import and export services to valued customers all over the world. Asides being a clearing and forwarding company, the company also sells both new and used American cars at competitive prices.
E-money is the owner of the Five Star Group. The company produces made in Nigeria tomato paste, sweet corn, coconut milk, and mackerel in tomato sauce. They are also involved in the oil and gas business.
E-money established 5-Star Music in 2010, but the record label wasn't in the limelight until 2013, when they released Kcee's Limpopo. Kcee is the most prominent artist of the record label. Harry song and Skiibii were was once signed under 5-Star Media.
E Money Biography: Controversies
Over the years, there have been several controversies surrounding the wealth of Emeka Okonkwo aka E-Money. While some accrue his wealth to drug dealing, others insist that he makes a fortune from money laundering. It is from this business, the sources say, that he rakes millions daily.
Read Also: Top 10 Nigerian ''Big Boys'' who have no verifiable source of income.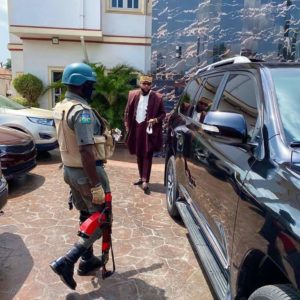 On the 12th of May 2020, E-Money was interrogated by the police following his reported abuse and misuse of the privileges of having police escorts.
The interrogation was done following the orders of the Inspector General of Police, Mohammed Adamu at the Police Headquarters Annex, Kam Salem, Obalende, Ikoyi.
According to Punch, the music mogul was grilled for about six hours by the Inspector-General of Police, Monitoring Department.
E-Money is said to have come under fire by the Inspector General after it was observed that he was treating the police escorts like domestic staff.
Read Also: Mompha Biography-Age, Early life, Relationship Life and Untold Facts
E Money Biography: Quotes Of E Money
"If you set goals and go after them with all the determination you can muster, your gifts will take you to places that will amaze you."
"I like the dreams of the future, better than the history of the past."
"Remember you are not entitled to anything. You have to earn your success every day, and you will make mistakes like everyone else."
"When everything seems to be going against you, remember that the aeroplane takes off against the wind, not with it."
"The achiever is the only individual who is truly alive."
"Success cannot come from standstill men. Methods change and men must change with them."
"People often say that motivation doesn't last. Well, neither does bathing – that's why we recommend it daily."
E Money Biography: E Money Net Worth 2020
E-money is a Nigerian business tycoon with different sources of income. For this reason, he is expected to have a high net worth. Although E-money's net worth has not been officially stated, it is estimated to be over N15 Billion
E Money Biography; Untold Facts: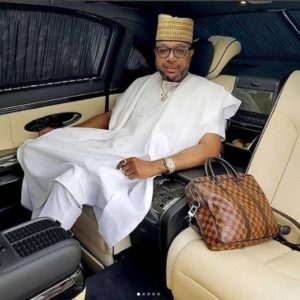 To wrap up our E Money biography, here are lesser-known facts that are hardly included in his biography.
Do you know?
E Money is actively involved in charity especially gifting millions to orphanage homes.
E Money once bought a  car each to all his staff to celebrate his birthday
Despite people calling him Arab  Money, E Money is not a Muslim. He was born and raised as a Christian and has not been spotted practicing a different religion.
E Money doesn't smoke but he love  drinking . He prefers expensive wines to other types of drinks.
He funded a multi-million naira road construction project  in his hometown, Uli.
---
Thanks for reading our E Money  biography. At Naijmobile, we strive for accuracy as our slogan says nothing but the truth . So if you see something that does not look right in this article, kindly notify us by dropping a comment.
If you enjoyed reading E Money's biography, you will also enjoy reading Cubana Chief Priest Biography. 
Thanks for reading, naijmobile.com
---
We urge you not to republish a part or whole of this content elsewhere without giving credit to Naijmobile which must contain a backlink. No tiff our contents o. We report to Google and we always win. 
Tags :
E Money
Nigerian Celebrities