Ecobank Nigeria Recruitment for Global Accounts Manager (GAMS) 2017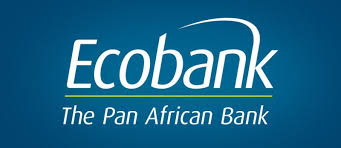 Ecobank Nigeria Recruitment for Global Accounts Manager (GAMS) 2017
Ecobank Development Corporation (Ecobank Capital) is the investment banking and securities trading company of Ecobank Transnational Inc., the Pan African financial institution with banking and financial services operations across 34 countries in Africa, United Arab Emirates and the United Kingdom. We operate across 5 regional offices in Africa namely: Nigeria, Ghana, Kenya, Cameroun and Ivory Coast.
Global Account Manager
Job Type: Full Time
Qualification: BA/BSc/HND MBA/MSc/MA
Experience: 10 years
Location: Lagos
Job Field: Sales / Marketing / Business Development
Ref No: 1700000P
Job Purpose & Rationale
Global Corporates (GC) redesign initiative aims to position the bank for growth through helping us evolve as the go-to-bank for selected Global Corporates operating in Africa.
GC targets to grow the business while ensuring high-portfolio-quality through well-defined TM & RACs and streamlined credit initiation, monitoring and approval processes.
GAMs will play a pivotal role in this redesign initiative.
GAMs will be selected based on an assessment of their track record of meeting budgets, credit lending skills, industry expertise, regional knowledge and people management skills.
GAMs will be placed in major affiliates in Africa to be close to operating entities, where credit analyst resources, senior oversight and portfolio data are available.
GAMs will be responsible for managing marketing efforts, revenue budgets, credit risk appetite, credit processes including GCA and remedial work where necessary.
GAMs will also act as the Control Unit for respective relationship groups.
Job Key Responsibilities
Acting as the Control Unit with primary credit responsibility for the relationship group as per bank policy.
Primary senior regional contact for assigned GC relationships groups.
Understanding GC relationship group's Africa Strategy & Plans.
Understanding customer banking requirements.
Tracking potential deals.
Coordinating marketing efforts across affiliates.
Developing account profitability plans and monitoring actual results.
Initial and on-going due diligence.
Parent & Operating Entity Level TM & RAC screening.
Assigning ORRs & FRRs.
Understand parent's security & support policies.
Evaluating amount, purpose, tenor, structure and security and support requirements.
Determining relationship group level and operating entity level credit limits.
Optimization of aggregate credit risk appetite and ensuring appropriate risk and return trade-offs.
Preparing GCA package in coordination with lending affiliates
Securing approvals for GCA.
Allocating approved credit limits to affiliates.
Evaluating New Deal Greenlight Requests.
Customer Calls & Site Visits.
Tracking industry developments.
Providing Consent to Approving Units as required.
Credit remedial work where necessary.
Keeping all informed of material developments.
Organizing quarterly conference calls with Coverage Bankers, LAMs & Senior Credit Analysts.
Maintaining aggregate relationship credit files.
Ongoing guidance to LAMs and Credit Analysts.
Developing training plans for LAMs and Credit Analysts.
Supporting initiatives to streamline Portfolio Data Reporting and GCA Processes.
Qualifications
Education:
Bachelor's or Master's degree in Finance, Accounting, Economics or Marketing.
Experience & Personal Attributes:
10 or more year experience of corporate lending including due diligence processes, credit policies, financial analysis, risk rating processes, industry analysis and market understanding.
Proven track record of successful marketing banking products, managing budgets and growing revenues.
Strong knowledge of bank's credit policies and procedures.
Ability to interact and negotiate on bank's behalf at senior levels with the customers.
Ability to pull together resources to meet customer needs while at the same time ensuring that credits extension meet bank's internal criteria and requirements.
Proven track record of managing people including relationship managers and credit analysts.
A team-player with a cooperative working style.
Self-starter and capable of working on own initiative.
Strong interpersonal and communication skills
Method of Application
Visit Ecobank Nigeria Careers page to apply
Tags :
Ecobank
Experienced jobs
GAMS
Global Accounts Manager