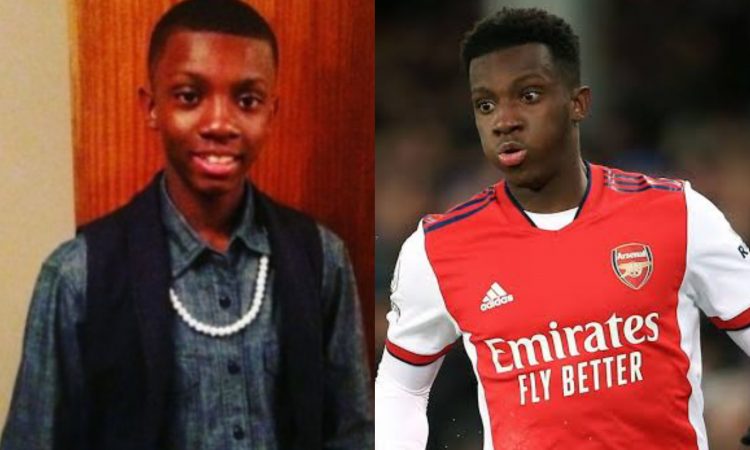 Eddie Nketiah Biography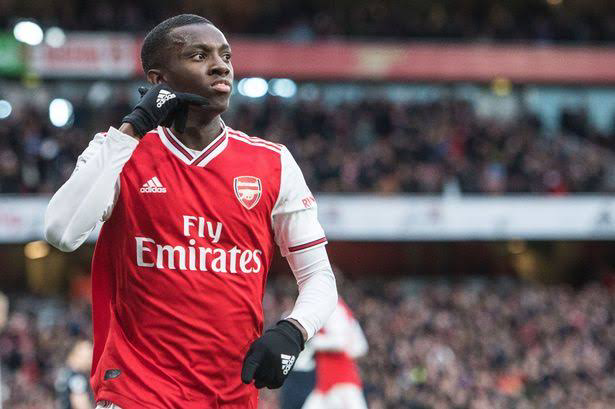 Eddie Keddar Nketiah was born on May 30, 1999, in the London Borough of Lewisham, United Kingdom, to Ghanian parents. He is the only son (last child) in his family, and he has two older sisters.
Based on his appearance, you'll agree with us that Eddie Nketiah's ancestors are most likely from Africa.
The truth is that the English striker is of Ghanaian and West African ancestry and heritage. Eddie Nketiah's parents are both Ghanaians.
Eddie Nketiah Biography: Early Career
Eddie Nketiah's family members were overjoyed when their son passed Chelsea academy trials and was accepted into the club's academy roaster in 2008.
Eddie Nketiah's parents (notably his dad) approved him to play soccer with friends in London's Football flavoured South-east.
Speaking about his first experience with football, Eddie once said the following when asked by GafferONLINE about who introduced him to football. In his words;
"It was my Dad. He was the one who started kicking the soccer ball about with me around my house and in my family garden. Then, I graduated out of that and started playing with my friends".
Eddie played alongside academy stars Mason Mount and Callum Hudson-Odoi while at Chelsea FC Academy. Eddie was rejected and released by Chelsea in 2015 after failing to make it into the first team.
Eddie Nketiah's Rise To Fame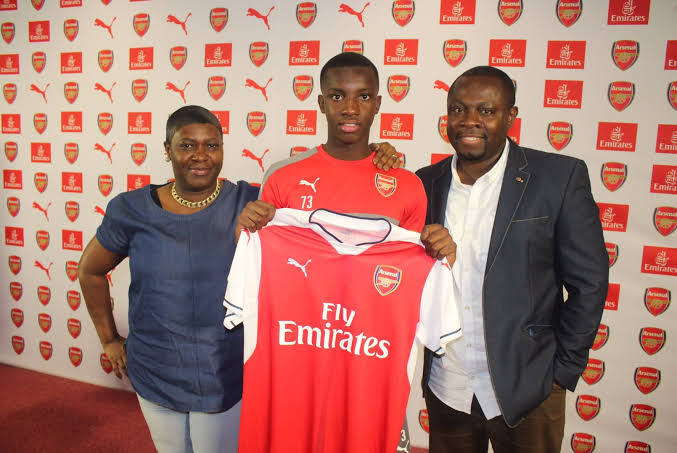 Eddie has never looked back since joining Arsenal and impressing his coaches. He displayed a spectacular leap and a determined demeanor, both of which lent him great character and a desire to score.
Eddie Nketiah is now widely regarded as a modern-day centre-forward, and he has played a key role in Arsenal's quest to return to the UEFA Champions League.
Eddie Nketiah's Girlfriend: Who Is She?
With all of his achievements at such a young age, it's safe to assume that most English and Arsenal fans have begun to wonder who Eddie Nketiah's girlfriend is.
Eddie Nketiah's social media accounts currently show no indication of his involvement with anyone. However, it's possible that he's secretly dating someone.
How Tall Is Eddie Nketiah?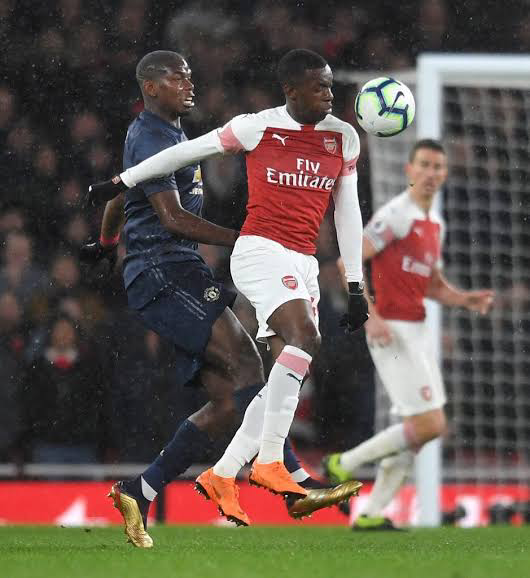 Eddie Nketiah's height is 5 feet 11 inches (1.80 m). Because of his movement and sharpshooting ability from all angles, his playing style has been compared to that of Jermain Defoe and Sadio Mane.
How Much Does Eddie Nketiah Earn
Eddie Nketiah signed a 5 year / £11,700,000 contract with the Arsenal F.C., including an annual average salary of £2,340,000. In 2022, Nketiah will earn a base salary of £2,340,000, while carrying a cap hit of £2,340,000.
Eddie Nketiah Goal Celebration
When Eddie Nketiah scores, he likes to act as if he is making a call. When asked about his signature goal celebration, dubbed 'calling,' He had this to say:
"My calling celebration began during a pre-season with Arsenal, where I came on very late."
"We were drawing against Bayern Munich until the very last second." I scored almost immediately without even touching the ball.
"After the game, Arsenal media tweeted, 'IF YOU NEED A GOAL? 'You should call Eddie!' "The celebration style just stuck from there."
Surprising Facts About Eddie Nketiah
Eddie is a devout Muslim with no tattoos on his body.
Eddie Nketiah's middle name, "Kedar," is Arabic for "Powerful," and he is known for his strength and agility.
Eddie Nketiah enjoys traveling and has once said that Ian Wright and Thierry Henry are his idols.
Eddie Nketiah enjoys video games and driving fancy cars.
Nketiah is currently wearing no.30, but has previously stated that no.9 – currently worn by Alexandre Lacazette – is his preferred option.
Arsene Wenger could never have imagined himself as Eddie's manager because the latter had not even been born when he took over as Arsenal Manager on October 1, 1996.