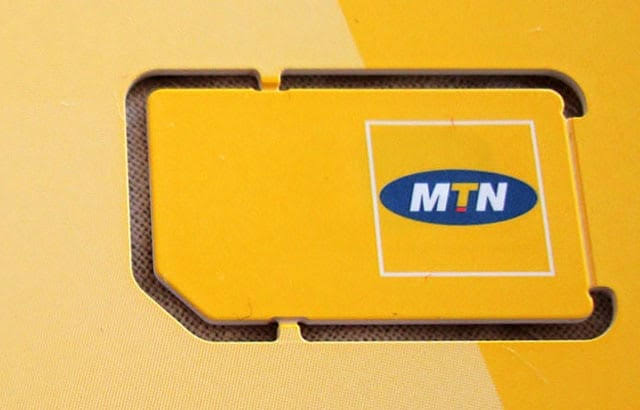 Transferring airtime on MTN allows you to conveniently share airtime with other MTN users. Whether you want to send airtime to family, friends or business associates, the MTN airtime transfer service makes it easy.
With airtime transfer, you simply deduct the amount you want to send from your airtime balance and it is instantly credited to the recipient's MTN number. The process only takes a few seconds to complete once you initiate it.
This guide provides step-by-step instructions on how to easily transfer airtime on the MTN network using your mobile phone.
Overview of MTN Airtime Transfer
MTN airtime transfer enables MTN prepaid subscribers to send airtime to other MTN numbers anywhere in Nigeria. Here are some key things to know:
You can transfer airtime from your MTN line to any other MTN number. However, you can't transfer airtime to numbers on other networks like Glo, Airtel and 9Mobile.
The minimum amount you can transfer is N50 while the maximum is N4000 per day.
The transferred airtime is deducted from your airtime balance immediately and credited to the recipient.
You receive an SMS notification once the airtime transfer is successful. The recipient also gets an SMS that airtime has been received.
Airtime transfer transactions are very fast, happening instantly as soon as you initiate them.
Charges for airtime transfer are 10% of transfer value. If you transfer N100 airtime, you are charged N10.
The service is available nationwide as long as you and recipient have active MTN lines.
Step-By-Step Guide on Transferring Airtime on MTN
Requirements
You need to have sufficient airtime balance on your MTN line to transfer.
The recipient must have an active MTN number that you know.
Both you and recipient's lines shouldn't have restrictions that may prevent airtime transfer.
Once you have confirmed these requirements, follow these easy steps:
1. Dial the Airtime Transfer Code
On your MTN line, dial *321*Recipient's NumberAmountPIN#
For example, if transferring N500 airtime to 08025689741, dial: *321*08025689741*500*1234#
2. Press Call/Send Button
After dialing the airtime transfer code, press the call or send button to initiate the transaction.
On most phones, this is a green button with a phone icon or written "Call" or "Send"
3. Await Confirmation Messages
Wait to receive SMS messages confirming if transfer was successful.
You get two messages – one showing airtime deducted, the other showing amount credited to recipient.
If errors, you also receive notification so you can try again.
4. Recipient Receives Airtime
Shortly after transfer initiates, the recipient's line receives the airtime amount you sent.
They get an SMS showing number that sent airtime and amount received.
Airtime is immediately available for recipient to use on MTN network.
And that's it! Following these simple steps enables you to quickly and seamlessly transfer airtime from your MTN line to other MTN users nationwide.
Transferring Airtime via MyMTN App
Apart from using the USSD code, you can also transfer airtime via the MyMTN mobile app. The app provides a user-friendly interface and added convenience.
To transfer airtime on MyMTN app:
Launch the MyMTN app on your phone
Sign in with your MTN account credentials
Tap on the "More" tab from the bottom menu
Select the "Transfer Airtime" option
Enter the mobile number you want to transfer airtime to
Input the airtime amount to transfer
Confirm recipient's details and transfer amount
Enter your mobile money PIN to authorize transaction
Wait for transfer confirmation message
The app enables you to easily select from your MTN contacts to transfer airtime. It is secure, fast and convenient for transferring airtime via mobile.
Tips for Transferring MTN Airtime Successfully
To ensure smooth transactions when transferring airtime on MTN, here are useful tips:
Have sufficient airtime balance before initiating transfers to avoid failed transactions. Transfer amounts below your balance.
Accurately enter the recipient's phone number in the correct format. This prevents transfers to wrong numbers.
Accurately input the airtime amount you want to transfer. Confirm it's what you intend to send.
Provide the right mobile money PIN when prompted to authorize the transaction. Wrong PIN leads to failure.
Retry failed transactions later if you experience errors. Technical issues may temporarily prevent transfers.
Keep within daily transfer limits to avoid declined transactions. Maximum is N4000 airtime per day.
Notify the recipient that you've sent them airtime so they can confirm receipt.
Following these tips will ensure you seamlessly transfer airtime and have recipients get them without issues.
Frequently Asked Questions on MTN Airtime Transfer
Here are answers to some common questions about transferring airtime on MTN:
Can I transfer airtime to numbers on other networks?
No, MTN airtime transfer only works for recipients with active MTN lines. You can't send airtime to other networks like Airtel, Glo or 9Mobile.
Is there a fee for transferring airtime?
Yes, there is a 10% fee charged on the total airtime amount transferred. If you send N100, the fee is N10.
How long does it take to receive transferred airtime?
Airtime transfer is instant. Once you initiate it successfully, the recipient gets the airtime within seconds in real-time.
Can I transfer airtime via SMS?
No, MTN doesn't offer airtime transfer via SMS. You have to dial the USSD code 556 or use MyMTN app.
Is there a limit per day?
Yes, you can only transfer up to N4000 worth of airtime per day. Transfers above this limit will be declined.
What happens when I enter wrong recipient number?
If the number you enter doesn't exist or is wrong, you will get an error message. The transfer won't go through until you provide the correct number.
Why is my airtime transfer failing?
Transfers can fail due to wrong pin, insufficient airtime balance, recipient number issues, or technical errors. Retry after some time or contact customer care for assistance.
Conclusion
Transferring airtime on the MTN network using either USSD or MyMTN app provides a fast, convenient way to share airtime with other MTN subscribers easily. With the step-by-step guide provided above, navigating the menus and inputting the right information will enable you seamlessly send airtime and have recipients get them in real-time. Airtime transfers are essential for situations where you want to share airtime with friends, family, or business contacts on MTN.