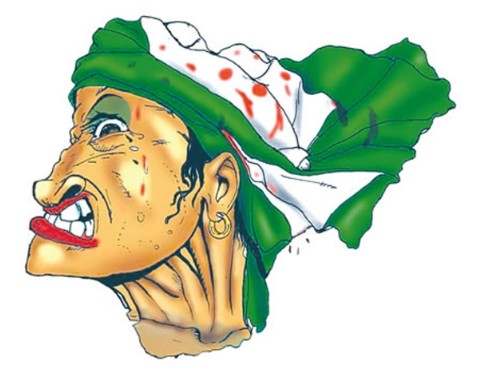 A renowned writer, Ola Rotimi, in his book "The God's Are Not To Blame" described the distortion of confused identity by likening it to the similarities between a Monkey and a Gorilla: "A monkey and a Gorilla may claim oneness, but a monkey is a monkey and a Gorilla is a Gorilla". Such is the case with News and Fake News, the latter being the butterfly that oftentimes presents itself as a bird but it's never one. The Onus, thus, rest on news consumers to try to differentiate between genuine news stories and fake news.
Outright fabricated headlines are often used to increase readership. More saddening is the way such news cheaply appeals to the sensibility of the gullible. These unwary readers readily fall easy preys to the lure of such fake news having being served up freely to them on a saucer. They are the targeted 'Mugus' of Fake News Practitioners and Smear Campaigners.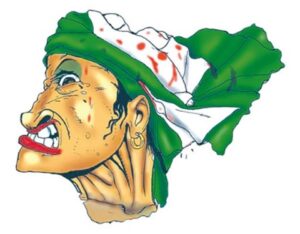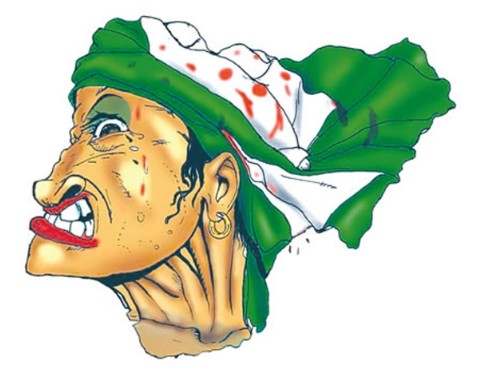 One such fake news that recently crawled out bizarrely from sources belonging to some unscrupulous reprobates, as well as depraved scoundrels in the society, was the one about the embattled Former EFCC Chairman, Ibrahim Magu. On July 7, 2020, according to media reports, it was reported that Ibrahim Magu had been suspended from office as the Acting Chairman of the Economic and Financial Crimes Commission. He was suspended amidst allegations of gross misconduct and other related offences.
It is not surprising that the arrest of Magu was announced, it was always going to happen following the fact that Mr. Magu had recently been accused of corruption, insubordination, and abuse of office by Attorney-General Abubakar Malami.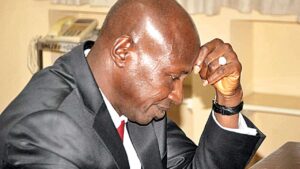 What is worrisome is that a great deal of Nigerians had indicted Magu even before he was allowed to defend himself at the Presidential Panel. They had started peddling the news of "Audio" billions carted away.
To these set of 'Mugus', Magu suddenly became a story of a political Santa Claus who had started spreading good tidings in Billions of Naira. It wasn't uncommon to hear passengers on commuter buses narrating the tales, like Eyewitnesses, of how 'Santa Magu' dished out National windfall in billions of Naira to loads of Giftees streaming to his grotto.
Amidst the stratospheric momentum the Magu allegations has generated was a malicious story published by the News Agency of Nigeria (NAN) claiming that one Prophet Omale bought house worth #573million on behalf of Magu in his name. Surprisingly, the Lawyer of this same prophet in a letter to the News Agency of Nigeria (NAN) vehemently refuted this allegation and demanded immediate retraction and unequivocal apology for the Malicious libel against the Prophet.
While we were still trying to digest the enormity of the loads of allegations against Magu, these fake News peddlers came up with another set of allegations against the former Anti-corruption Boss.
This time around, it was how 'Santa Magu' doled out #28million to the highly reverred Human Rights Activist and Senior Advocate Femi Falana. The Services Mr. Falana rendered to have merited such huge amount of money still remains a wonder to even the peddlers of the story.
As if that wasn't enough, on July 8, 2020 the king of smear campaign (struggling to survive in the United States ) Jackson Ude, the Publisher of Point Blank News lashed on this Fake News thread with a headline story that says "How Magu Embezzled #39billion, Gave Osinbajo #4billion Begs for Soft Landing."
Not only has the Vice President through his Lawyer requested the Inspesctor General of Police to investigate Jackson and his malicious story, but it also defies human reasoning to imagine how Magu or the EFCC that doesn't have a vault in their office or have a total control over the Central Bank will dole out such fortune to the Vice President (that by law he is not answerable to).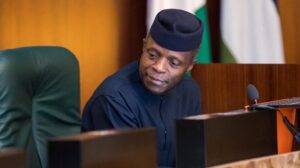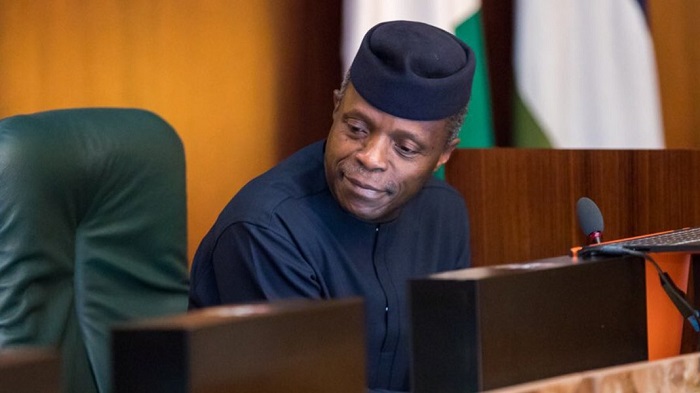 Besides, according to section 29b of the EFCC act " any assets or property being seized by the commission under this act, the commission shall cause an application to be made to the court, if satisfied that there is a Prima Facie evidence that the property concerned is liable to forfeiture, make an interim order forfeiting the property to the Federal Government'.
In pursuance to this section of the EFCC act cited above, it is clear to say that Magu as EFCC chairman has no power over proceeds of Financial crimes because only a court of competent jurisdiction can forfeit such proceeds on the interim to the Federal Government.
The inability of many Nigerians especially social media users, to differentiate between the "Gorillas of genuine news and the "Monkeys' of fake news makes it fair enough to designate them all as the media "Mugus".
Furthermore, the refusal of some mainstream media outlets to disallow hoaxes from finding its way into their news stories makes their motives very questionable.
The Magu story is just a tiny fraction of countless instances of a despicable show of shame from both publishers and readers. This explains why a lot of Nigerians, especially those with untamed fondness for social media, albeit not having needful knowledge of its proper usage, need a good deal of reorientation and education in this respect.
Oluwafemi Ayodeji-Olaniyan is a journalist, public affairs analyst, and Social commentator. He can be reached via
Email: [email protected]