Is it for love or money? 10 Nigerian Billionaires That Married Younger Women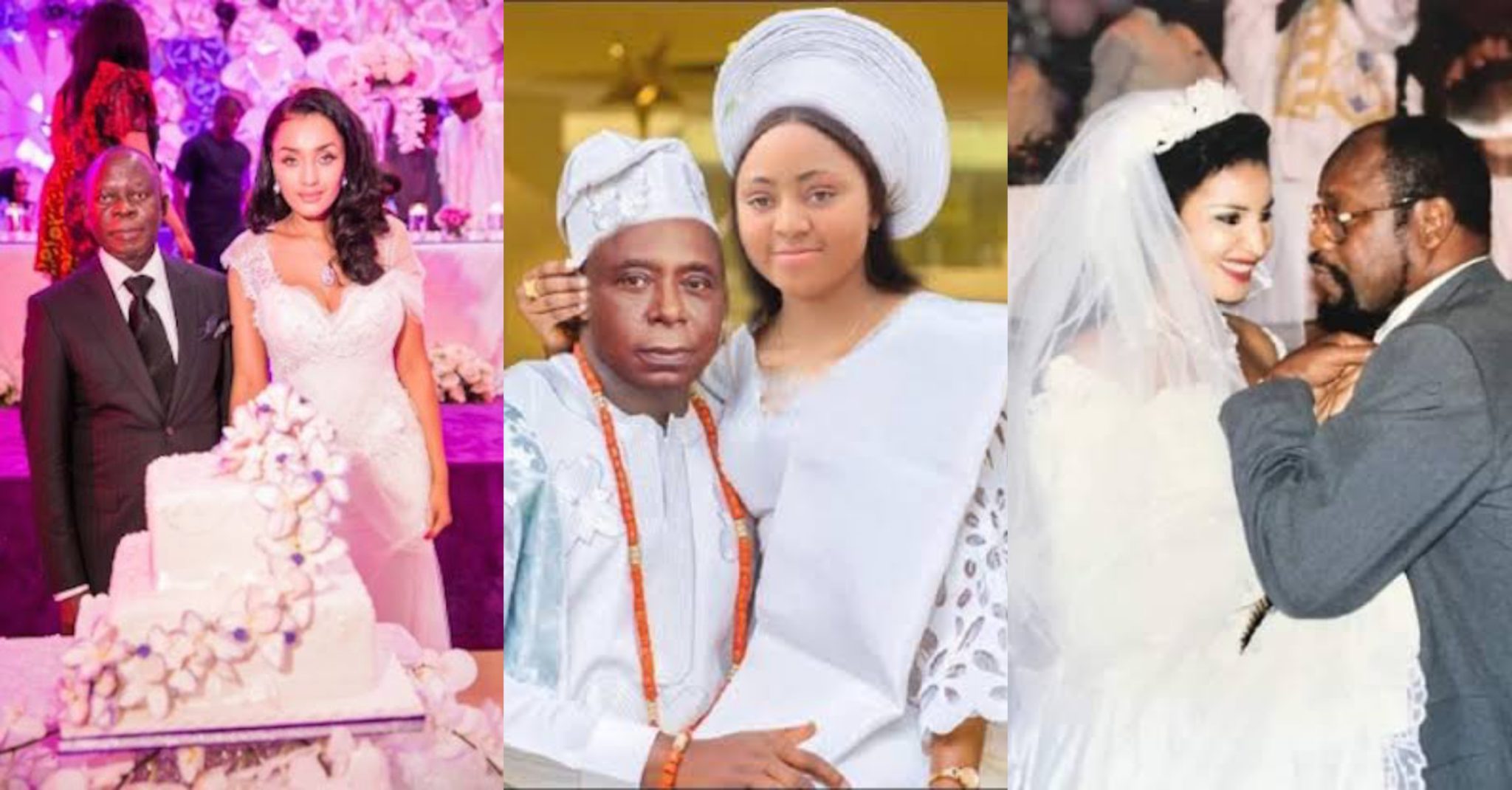 It is being said that matches are made in heaven but some matches look so weird that you start doubting this statement. It appears to be strange when an old man marries a girl of his daughter's or granddaughter's age but when people are love, everything else becomes irrelevant. However, there other people who don't see love but gold-digging.
It is for love or money? We may never know for sure when it comes to some of these marriages. Either way, here are 10 Nigerian billionaires whose wives are young enough to be their daughter
10 Nigerian Billionaires That Married Younger Women
Alhaji Rasaq Okoya
A billionaire industrialist and the Aare of Lagos married Folashade Adeleye in 1999. At that time, he was 59 while Folashade was a 21-year-old sociology undergraduate at the University of Lagos.
Rotimi Makinde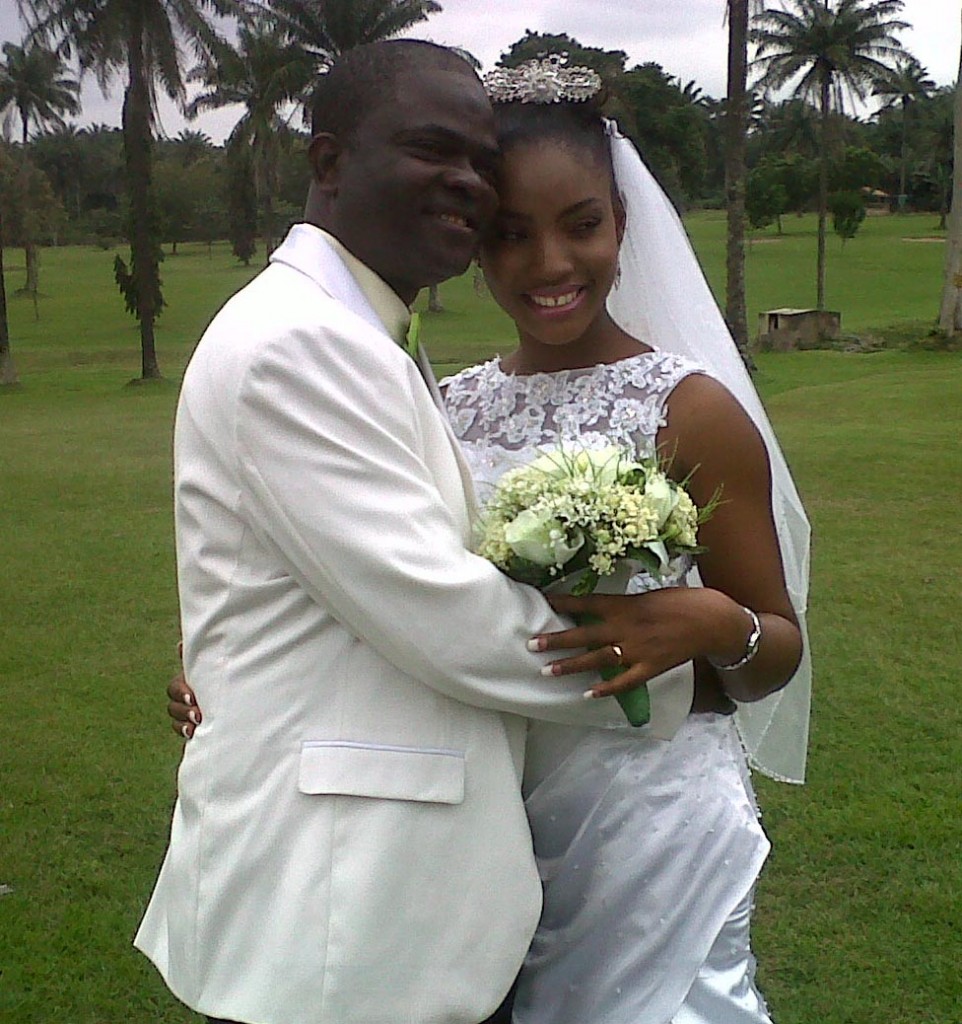 Famous Yoruba actor cum politician, Hon. Rotimi Makinde got married to Oyebanke Oyelami in 2013. At the time of their wedding. Rotimi Makinde was 47 years while Oyelami was 23 years old.
Chukwuemeka Odumegwu Ojukwu
The late military officer and politician married Bianca Odinaka Olivia Onoh on the 12th day of  November 1994 when he was in his mid-50s and she was 22.
Emir of Kano Muhammad Sanusi II
The former governor of the Central Bank of Nigeria and the 14th Emir of Kano, who was crowned on 8 June 2014, married Barkindo Mustapha in a low-key ceremony in Yola on September 25, 2015, when she was 18 and him 54.
Musa Danjuma
In 2004, Billionaire Musa Dajuma married one of Nollywood's most sought after actress caroline Ekanem. He was 54 and she was 24 at the time they got married.
10 Nigerian Billionaires That Married Younger Women
Chief Dr. Emmanuel Iwuanyanwu
Iwuanyanwu, a politician and renowned businessman married Frances Chinonyerem Enwerem in September 14, 2013, two years after his wife died. He was 72 at the time while Chinonyerem was 22.
Adams Aliyu Oshiomole
Former Governor of Edo State, Adams Oshiomole married Lara Fortes, a Cape Verdian model on 5 May 15, 2015, five years after the death of his wife. He was 63 years while Lara was 29 years.
Prince Sunny Aku
In 2014, billionaire businessman,  Prince Sunny Aku tied the knot with Dabota Lawson in an elaborate ceremony at the Sky Terrace Hall,  Oriental Hotel in Lagos. He was 52 at that time while she was 22. Sadly,  the marriage crashed few years later and in 2018 she revealed on Instagram that marrying Prince Sunny Aku was her biggest regret in life.
Sunny Kuku
After winning the prize of the most beautiful girl in Nigeria (1994), Susan Hart quietly married Olorogun Sunny Kuku a popular medical director and co-owner of Eko Hospital. At the time of their marriage, Sunny Kuku was in his 60's while Susan was in her early 20's..
Prince Ned Munir Nwoko
Ned Nwoko,  a lawyer, politician, and businessman married Nollywood, actress Regina  Daniels on May 26, 2019. He was 59 and she was 19.
Tags :
Marriages
Nigerian Billionaires