Davido and Other Nigerian Celebrities Who Are Hiding Their Children's Faces (Photos)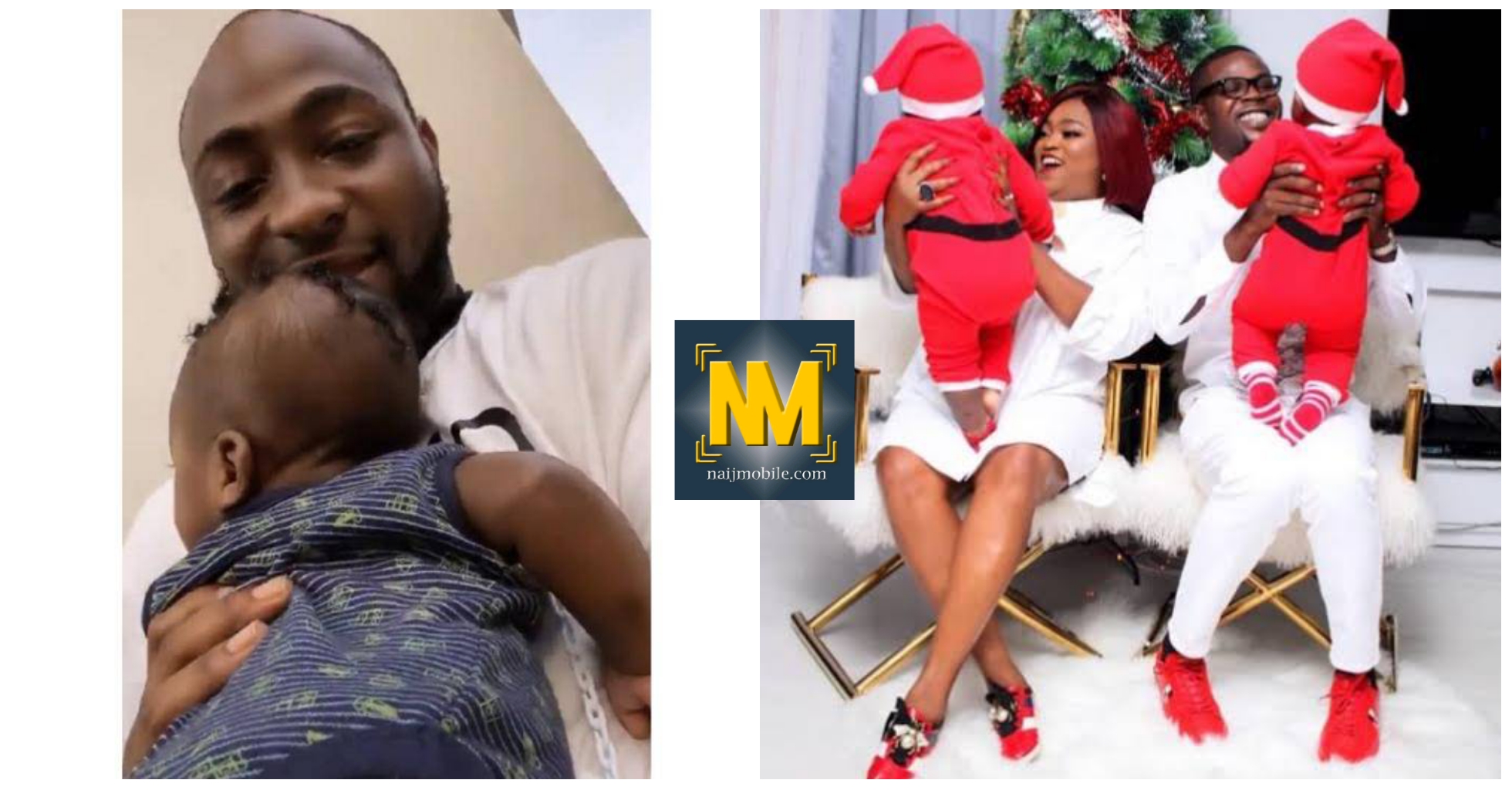 Nigerian Celebrities and their kids- Kids are a sacred thing, and for celebrities who are often in the public eye, it can be worrisome to bring kids into that mix. Bringing a child into the world means letting the public into their lives as well as yours, and some parents don't like that. Below are 5 Nigerian celebrities who are currently hiding their children's faces.
1. Davido and Chioma
Davido and Chioma: 26-year-old super popular Afrobeats singer, Davido and his 24-year-old famous girlfriend now finance Chioma, welcomed their first child together on October 20th 2019.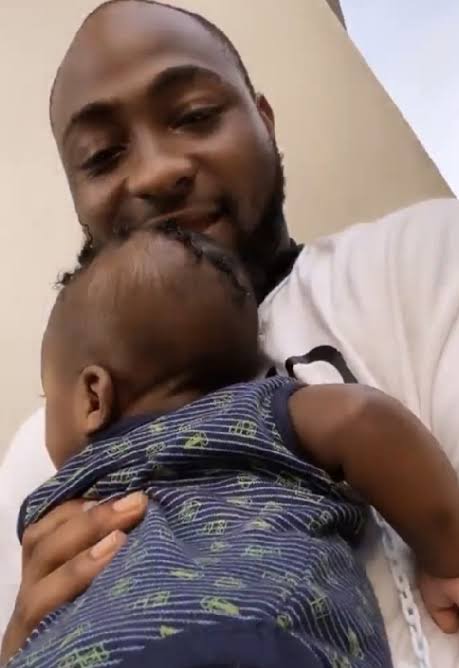 Davido revealed his son's name as David Ifeanyi Adeleke Jr, The risky singer after fathering two girls is very excited to welcome a son.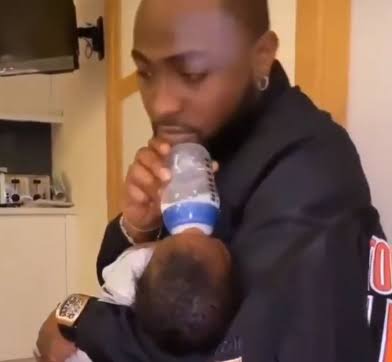 The baby bagged an endorsement deal with a diaper company before he was even born. However, Baby Ifeanyi's face has never been shown in photos or video the couple often shares on social media. Chioma also occasionally shares pictures of his hair, hands and body, but never his face.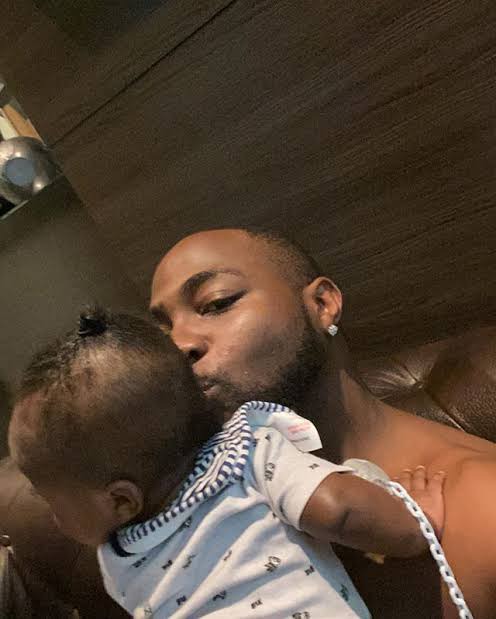 Davido once shared a video of himself feeding his son while multitasking, yet again his face was never revealed. We don't know how long this will go for, but we know one thing for sure, the famous singer's fans are dying to see the babies face
2. Funke Akindele and JJC
Nollywood actress Funke Akindele Below welcomed, her first bundle of joy which we all know are twins on December 21th 2018. The celebrity couple who got married in August of 2016, had difficulties having children and even lost a pregnancy in 2017.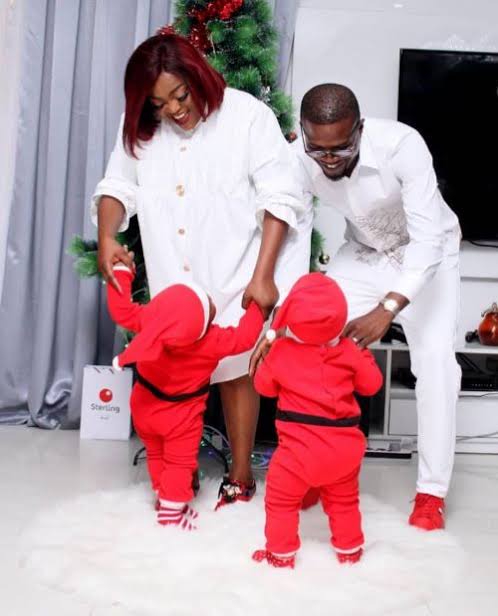 The loving couple, however, surprised us all when news of their miracle bundle of Joy arrived in late 2018. After the birth of the twins, rumour had it that Funke Akindele alleged had her babies via IVF.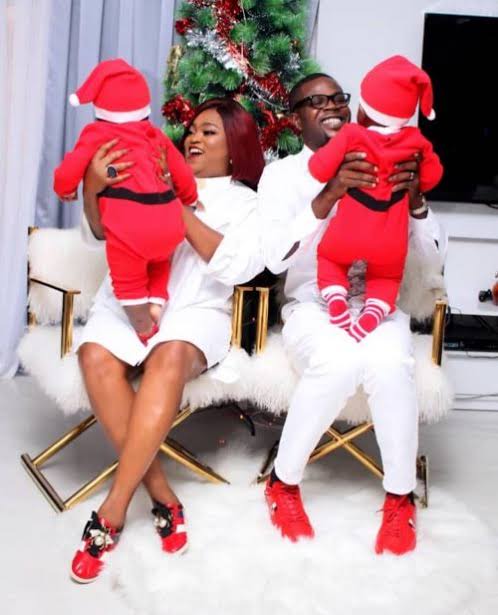 The controversy might have been part of the reason why the couple decided not to share the face of their babies with people on social media. The babies are a year old and we still don't know if they are identical or not.
3. Bam Bam and Teddy A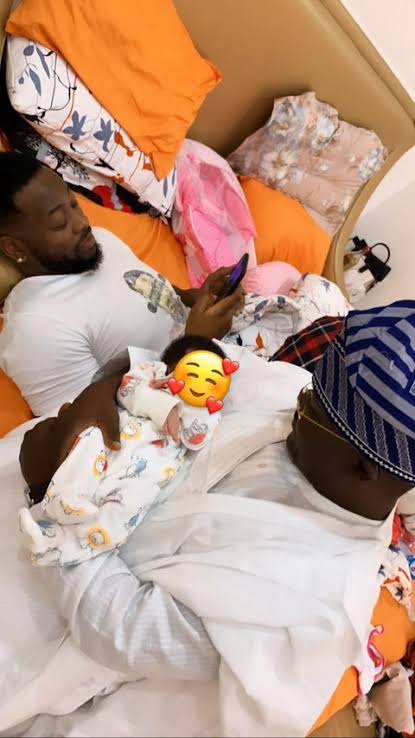 Former Big Brother Naija housemates and celebrity couple Bam Bam and Teddy A welcomed the birth of their first child together, a daughter named Zendaya on the 5th of March of 2020.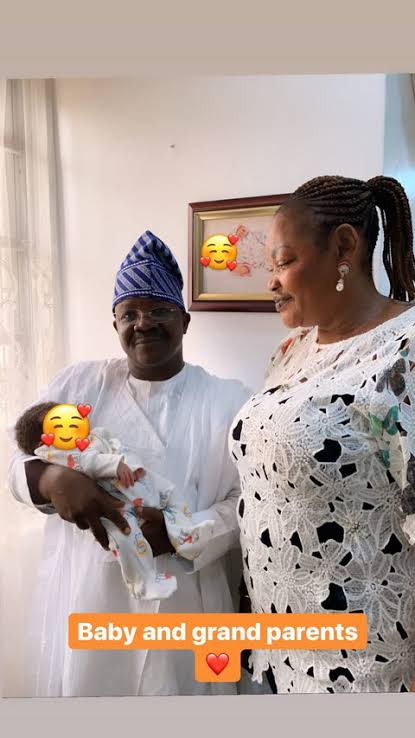 We are yet to get a glimpse of their daughter's face
4. Adekunle Gold and Simi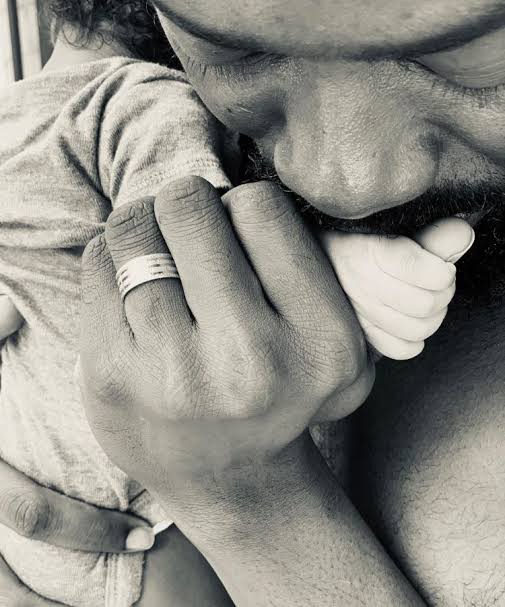 Adekunle Gold and Simi is the latest couple to join the league of Nigerian Celebrities who are hiding their children faces. The couple welcomed a daughter named Adejare some days ago.
What do you have to say about this?
Do you support it or are you against it? Share your opinion with us in the comments.
---
Thanks for reading, naijmobile.com
Since this post is about Celebrity babies, we urge to check this out: Lovely photos of Nigerian celebrities with their handsome son
Tags :
Davido
Funke Akindele
Nigerian Celebrities