Police Arrests 4 Journalists, 18 Others Protesting Against Fuel Hike In Lagos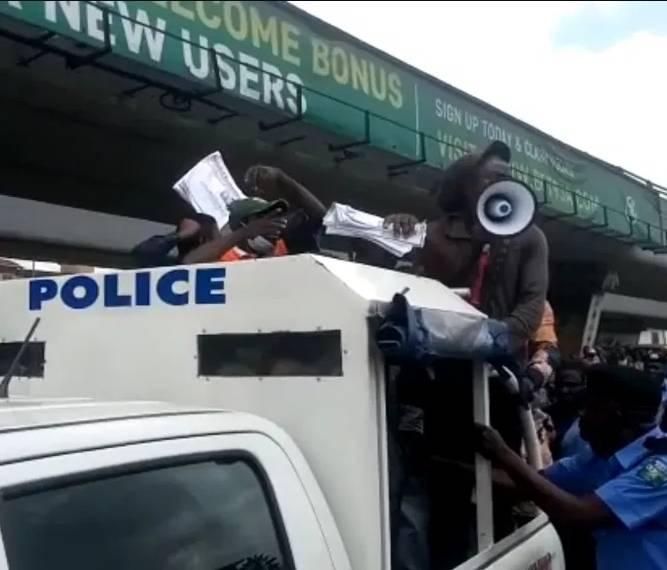 Police in Lagos have arrested protesters expressing their displeasure over the recent increase in petroleum price and electricity tariff. The protesters which included members of the Socialist Party of Nigeria (SPN) were arrested on Thursday at Ojuelegba area of the state.
It was gathered that gadgets belonging to journalists were seized.
The national youth leader of SPN Hassan Soweto said 18 persons were arrested, including four journalists.
"We have just been arrested alongside several members of the Socialist Party of Nigeria and journalists for protesting this morning against fuel price hike, electricity tariff, and deregistration of SPN. I am typing this message at the back of a police van taking us to Area C, Police Command, Lagos," he said.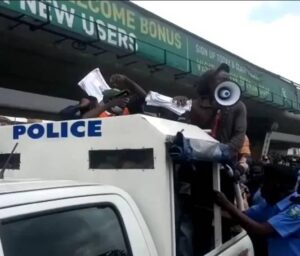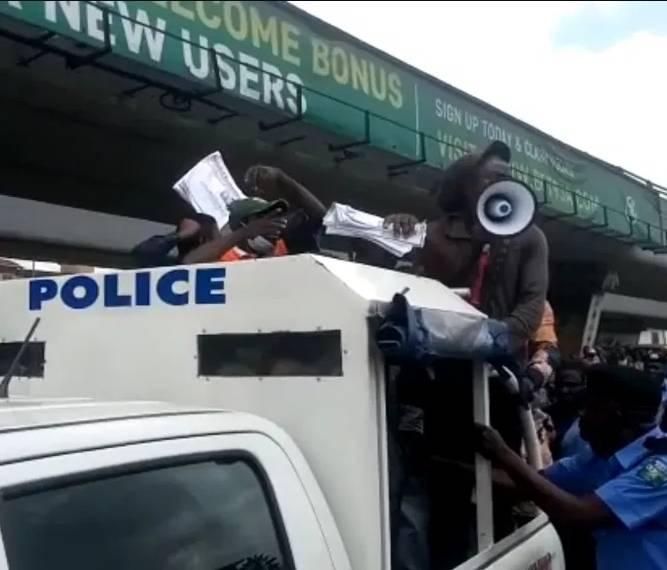 Some protesters have been arrested after taking to the streets of Lagos to speak against the increased fuel price.
The protesters who held up placards which expressed how they felt towards the increased fuel price, began their march from the Nigeria Labour Congress House in Yaba, Lagos. They were however rounded off by policemen at Ojuelegba.
Among the 18 protesters arrested by the policemen are Galaxy TV's Daniel Tanimu, Sahara reporters, Premium Times, and Punch news correspondents. Some policemen were spotted in the viral video trying to stop them from filming the confrontation.
They were subsequently taken to the Area C police station before being transferred to Police Headquarters in Ikeja Lagos