How To Renew Your Driving License In Nigeria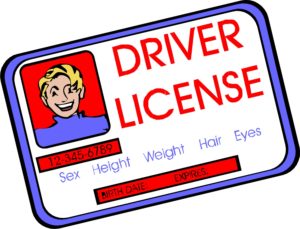 A driver's license is a legal document issued by the federal government of Nigeria, to empower the right and freedom of its citizen, non-citizen and resident to drive. With the driver's license, citizens have permission to drive without being embarrassed. A typical driver's license has up to three years validity; however, the federal government of Nigeria introduced another driver's license with a validity period of five years back in 2016. The minimum age for obtaining a drivers license in Nigeria is 18 years.
Procedures for obtaining a drivers license Letter.
A request for a drivers license including your address and phone number.
A copy of your national driver's license as well as the original.
A good driving record from the federal road safety commission.
A self-address return envelope.
A pay of $50 to the Nigerian embassy.
Applicant's Nigerian passport data and stamped page.
How to renew your driving license.
Apply online at https://www.nigeriadriverslicense.org, and then you print out the form after filing and then print out the payment slip also.
You pay the license fee online or at any designated bank.
Give your form to the board of internal revenue officer.
Proceed to the FRSC for your biometric data capturing.
You will be given a drivers license valid for 60days.
Read also 10 Best Android Document Scanners Of 2018 For Your Smartphone
How you can obtain a new drivers license
An application is given to the applicants, and need to be filled, and sign with by the applicants.
A signature which is scanned into a database and displayed on the driver's license is required from the applicants.
Two passport photographs are required by the applicants.
Payment is required by the applicants.
Applicants must provide proof of identity which must be given to the license office.
The applicants must bring evidence of handling a motor vehicle.
Once the applicant's document is verified, the license is mailed to the applicants.
A license is given to the applicants, which will last for 60days.
Applicants are required to obtain another license after 60days.
In conclusion, you can see that obtaining a drivers license in Nigeria is not such a difficult procedure when you follow the right steps.