See The Clubs DJ Cuppy and Other Nigerian Musicians Support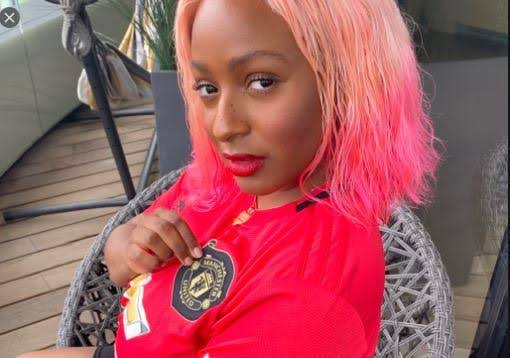 Like everyone else, Nigerian Musicians have clubs they solidly support. These clubs must be very lucky to have our favourite Nigerian musicians' loyalty. See the list below:
1.    DJCuppy (Manchester United)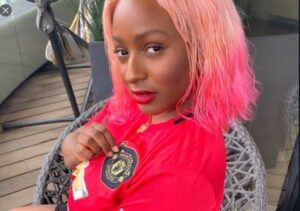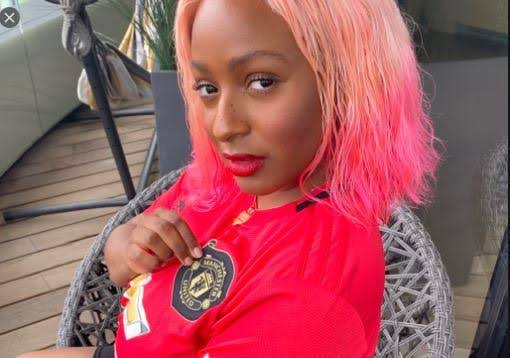 Fresh from Arsenal's defeat to a low-tier club, Florence Otedola aka Dj Cuppy publicly renounced her support for Arsenal. She officially became a Manchester United fan days later after Ighalo scored in Man U's match against Brighton.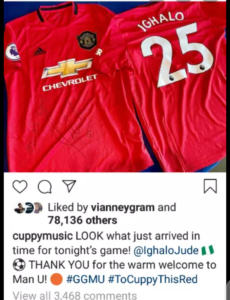 After announcing her fandom, the Manchester United's official twitter page acknowledged her and Odion Ighalo send her signed Man U shirts. Henceforth, Cuppy will no more be spinning like an average Disc Jockey. Fans are expected to get some Red Devil vibes from Africa's number one Female DJ. Have you seen pictures of DJ Cuppy without makeup? We have them here: Top 10 Stunning Pictures Of DJ Cuppy Without Make-up
 2. Reminisce (Manchester United)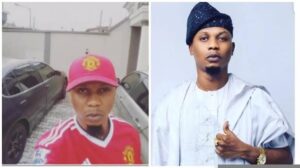 Reminisce is a die-hard Manchester United fan. In his song 'Prosperity', he was noted to have said "Fly lowo ManU'n jimoh pada de'n Sunday;' meaning: Fly to watch ManU on a Friday, come back on Sunday'.  We don't know if he actually did that.
3. Davido (Chelsea)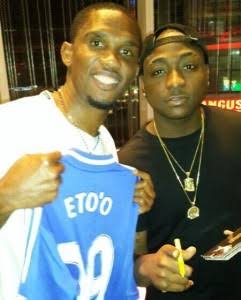 Davido's love for Chelsea may not be that obvious but the 30BG King is a staunch Chelsea supporter.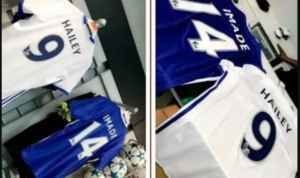 He has been seen taking pictures in the Chelsea dressing room and also having his kids adorn customized Chelsea jerseys.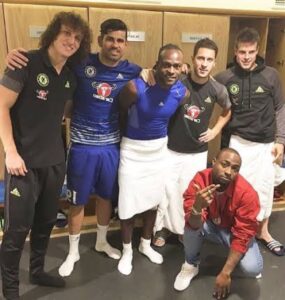 The blood flowing in OBO's vein is blue and while his love for the club may not be very loud, it is as deep as the ocean.
4.    Vector (Arsenal)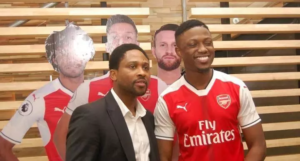 Olanrewaju Ogunmefun is a die-hard Arsenal fan. However, we hope that since Arsenal's outings have been disappointing in recent times, he would follow Dj Cuppy's footsteps to prevent heart attack.
5.    Mayorkun (Manchester United)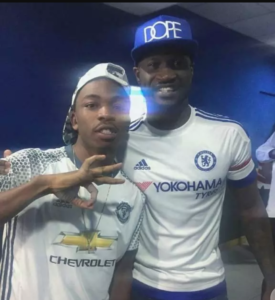 Before Manchester United's first match post-lockdown, Mayorkun tweeted that he would feel really bad if his team lost their game.
6. Olamide (Barcelona)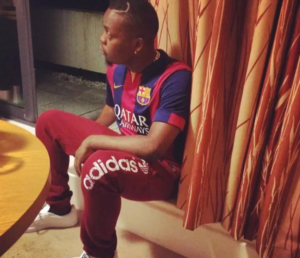 Every die-hard Olamide fan will know that Olamide is one of the most prominent Barcelona fans we have in Africa.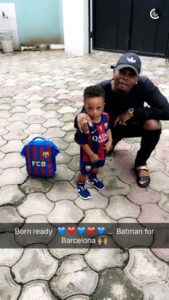 Always adoring the jersey when he feels like, he has even passed the blood into his son; Batifeori's body. One can confidently say that Barcelona has a special place in Olamide's heart.
7.    Simi/Adekunle Gold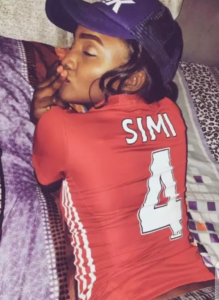 The couples' support for the Manchester United team is something we all love to see. Simi's courage to take on anyone who trolls Manchester United on social media is enough to explain how deep and loyal a fan she is.We are sure their daughter, Adejare will grow up to be a Red Devil.
We hope their teams win matches this weekend.
Tags :
Nigerian Celebrities