TECNO Introduces 1st smart feature phone to run on KaiOS – TECNO T901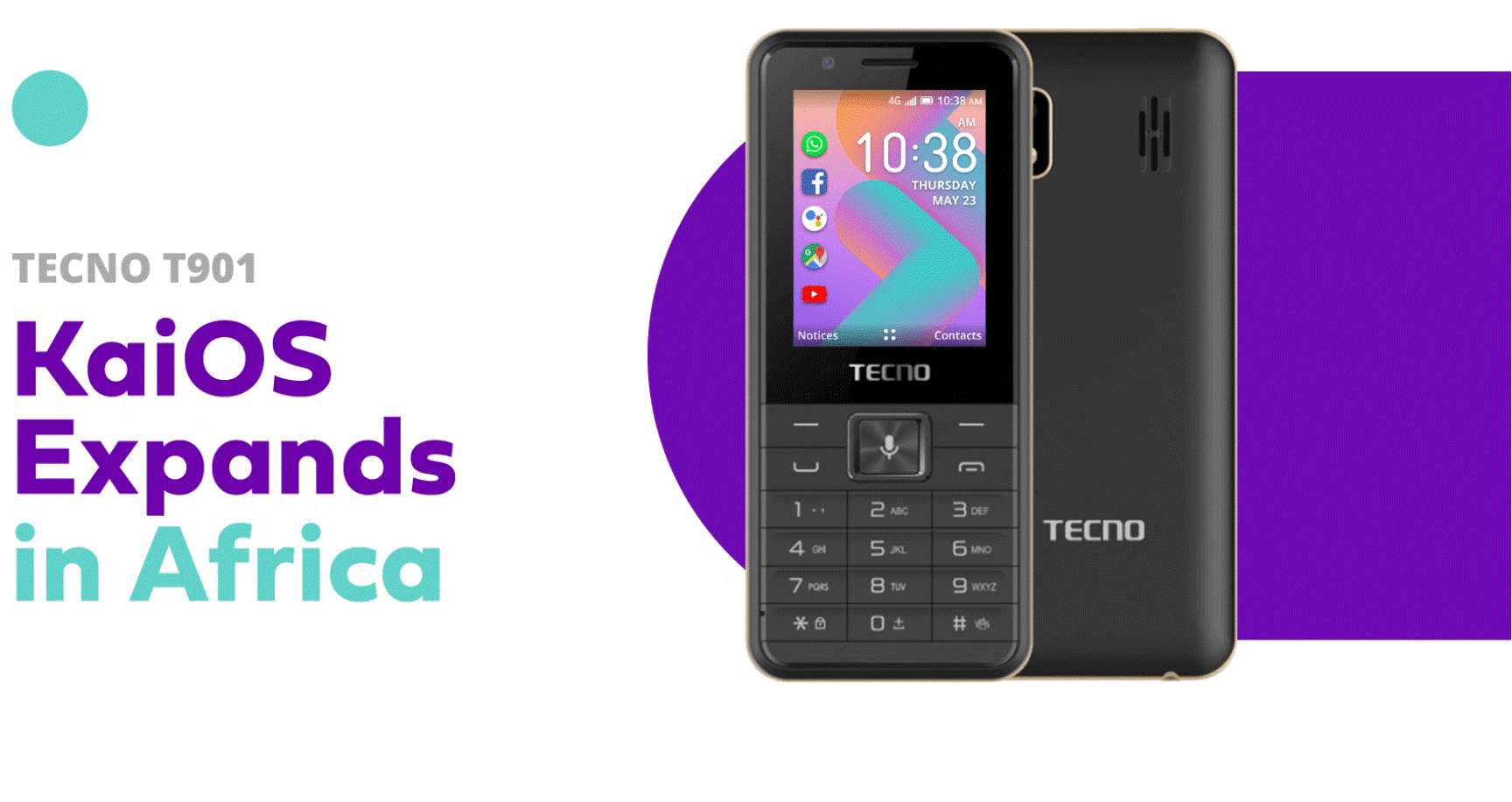 TECNO has partnered with KaiOS to release a feature phone with a 3G network named TECNO T901. KaiOS is an operating system and one of the best when it comes to feature phone. The OS runs on over 100 million smart feature phones.
The new T901 device is the first feature phone to run on a 3G network. And according to TECNO Mobile managing director Stephen Ha, the increased data speed means less interference unlike 2G while also guaranteeing better calls. The T901 is keypad-based and feature popular social media apps such as WhatsApp, YouTube, Facebook, Twitter Google Assistant and Maps. It also has in-built Wi-Fi and GPS.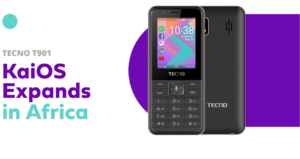 This smart feature phone comes with a front and rear camera. The camera features a flashlight that enables bright photos even in dark environment. The front is home to a 4-inch QVGA display. Powering the device is a 1900 mAh battery that lasts up to 19 hours of call time. It features a dual SIM card slot.
T901 is equipped with a hybrid dual-SIM slot which can support two SIM cards and with 512MB +256MB memory for more spaces for users to save their precious memories.
E-commerce, banking, instant messaging and betting apps will work smoothly on the Techno T901.
The live betting and live streaming options on some of the best betting apps listed on Betting Apps Nigeria are a breeze on this state of the art device.
It boasts a 2.4-inch QVGA display with 240×320 pixels resolution and a powerful 1900mAh battery which enables 25 days of standby time and up to 19 hours of non-stop calling.
There is so much to love about the result of the partnership between TECNO and KaiOS. Who would have taught we will one day see a smart feature phone? Technology is advancing at a rapid rate and this is another milestone being accomplished. According to KaiOS Technologies CEO Sebastien Codeville, "the digital divide in Africa remains large, and we're thrilled to be working with TECNO to eliminate it".
It's no doubt that Africa is an emerging market for technology and this is only the beginning of many great things to come, especially from TECNO.