Top 20 Popular Tourist Attractions in Nigeria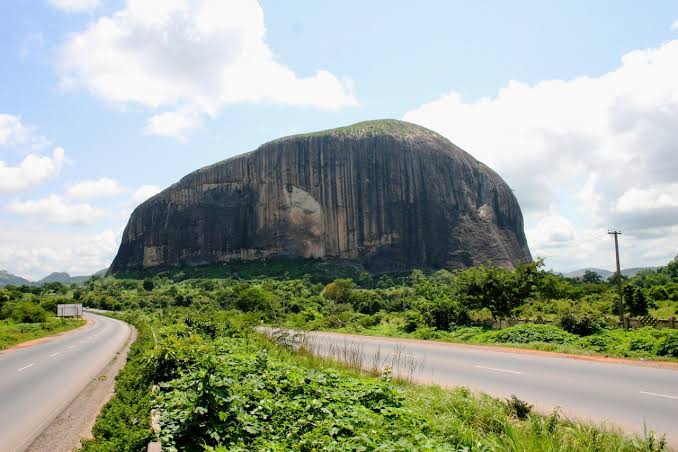 3. Kajuru Castle
Kajuru Castle is located in Kadiri village in southern Kaduna State. It is a luxury villa, built between the years 1981 and 1989. The castle was built by built by a German expatriate in Nigeria, living in Kaduna at the time.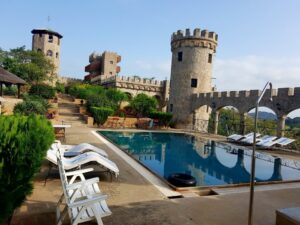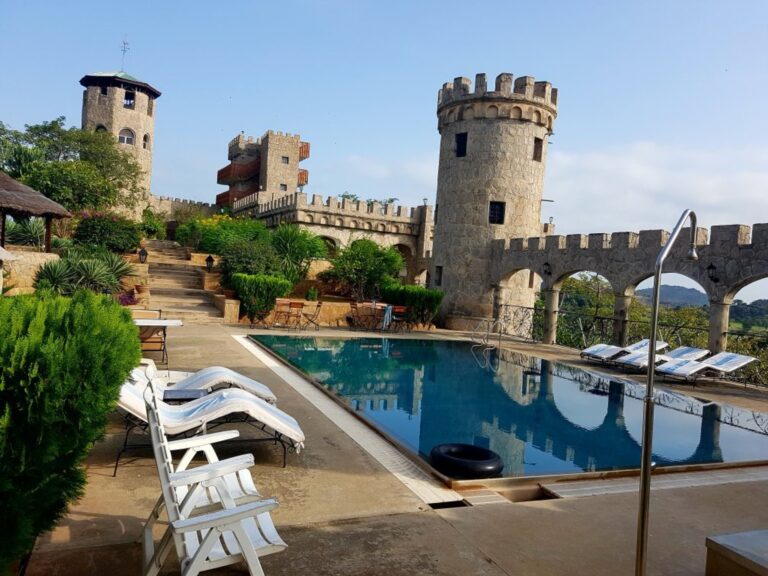 The gorgeous architectural masterpiece of the Kaujru castle is a sight to behold and can contain contain up to 150 guests. The castle is located at about 45 km from Kaduna on a mountaintop in Kajuru (Ajure) village, Kaduna State. Built with 1 meter thick granite stone in a fanciful medieval-inspired Romanesque style, it is adorned with turrets, an armory and a dungeon. The castle is privately owned, and has the capacity to contain 150 guests
4. Olumu Rock
This is yet another mountain on our list and it falls in the south-western part of Nigeria, precisely Abeokuta. Back in the 19th century this rock was a refuge during wartime. Exciting features like a water fountain, restaurant, elevator and museum have been added to make the Olomu rock a fun place to visit.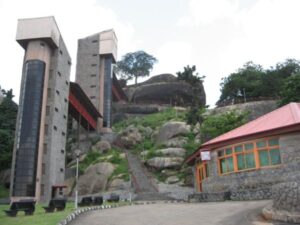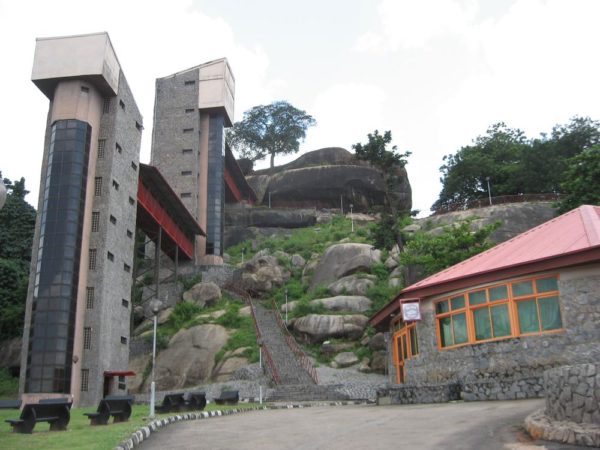 Olumo Rock is located in the ancient city of Abeokuta, Ogun State. Historically, the rock was a natural fortress for the Egbas during inter-tribal warfare in the 19th century. Olumo is a popular tourist attraction. It provided protection to the Egba people when they needed it, and is now held in high esteem by the members of the clan. The mountain, one of the most popular tourist destinations in Nigeria, sits in the heart of Abeokuta – a name which means "Under the rock" in the Yoruba language; it has a height of 137 metres above sea level. Abeokuta was originally inhabited by the Egbas, who the rock provided with sanctuary and gave a vantage point to monitor the enemy's advance, leading to eventual triumph in war. The town of Abeokuta eventually grew as these new settlers spread out from this location.