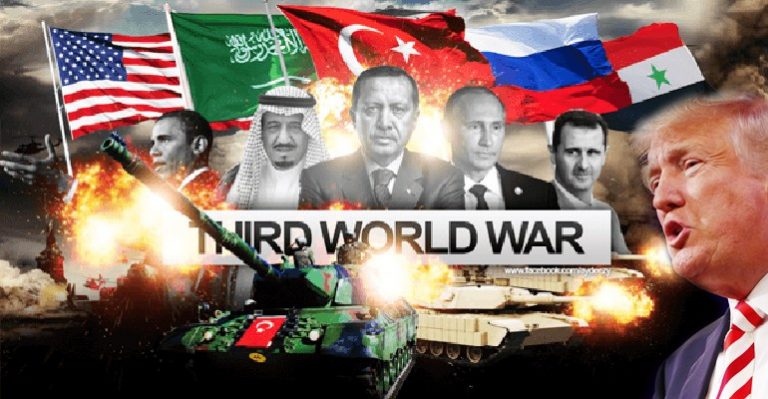 Days into 2020, it is already shaping up to be year chaos and drama. From the demolition of Bukola Saraki House by Kwara State Government to rising tensions between Iran and USA. Davido and baby mama saga, it can be hard to keep up. Which stories have Nigerians and the rest of the world been talking about so far? Check them out below: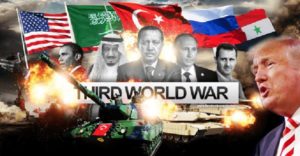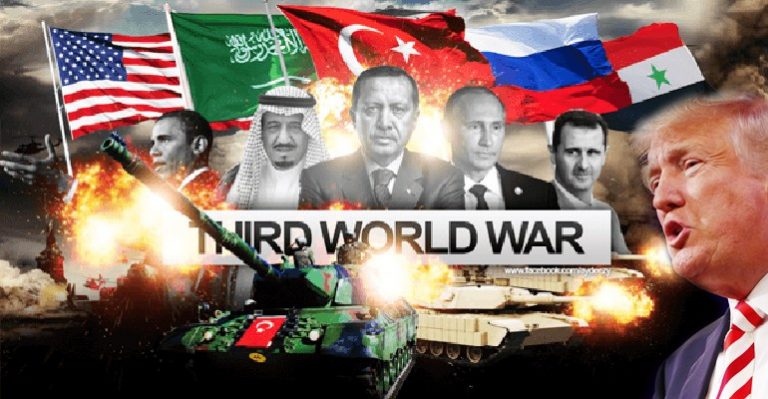 Top news stories of 2020 (So Far)
US killing of Qassem Soleimani
General Qasem Soleimani was killed by an airstrike ordered by US President Donald Trump on Friday 3 January 2020. An airstrike is an attack by a military aircraft, in this case, a drone, either by bombing or by firing guns.
General Qasem Soleimani was seen as the second most powerful person in Iran, only behind Supreme Leader Ayatollah Ali Khamenei.
There are serious worries about how Iran will respond. Ayatollah Ali Khamenei has said, "severe revenge awaits the criminals" behind the attack. And this led many talking about a possible World War III.
Floods in Indonesia
On the 2nd Jan 2020, Landslides and floods triggered by torrential downpours left at least 60 people dead in and around Indonesia's capital as rescuers continue to search for survivors. The death toll stands at 60 but that is expected to rise, and more rain has been forecast.
Ongoing Australian bushfire crisis
Australia is currently facing an unprecedented national crisis, as bushfires tear through rural communities across the nation. 9 people have been confirmed dead with over 2,500 buildings destroyed.
Bomb attack in Burkina Faso
Fourteen people were killed and 19 wounded when a bus carrying students ran over a roadside bomb on Saturday in northern Burkina Faso.
The incident occurred in Sourou province, near the border with Burkina's chaotic neighbor Mali, where Islamist groups with links to Al Qaeda and the Islamic State have increased attacks over the past two years despite international efforts to stamp them out.
Knife attack in Paris
One man was killed and two women were injured in the knife rampage, which took place around midday on Friday in a park in the town of Villejuif, about 8 kilometers (5 miles) south of central Paris. Although the attacker had a history of mental illness, investigators also established that he'd adopted extremist views and that the attack was planned in an organized way.
Interpol warrant for Carlos Ghosn
Interpol, the global police organization, issued a warrant for Carlos Ghosn's arrest following his escape from Japan over the New Year's holiday.
The former auto executive has become an international fugitive and is facing numerous criminal allegations by Japanese authorities.
Cardi B wants to be A Nigerian
After President Donald Trump's attack on Iran, Cardi B took to Twitter to react to the latest turn of events, tagging the killing as the "dumbest move Trump did till date". The rapper also revealed she might be filing for Nigerian citizenship.
Nigerians can't continue to go abroad for medical treatment – Buhari
The President, Major General Muhammadu Buhari (retd.), on Friday, said Nigerians should not continue going abroad for medical treatment.
"Nigerians have suffered so much going abroad for medical treatment. This is not good for us and it must stop because we can't afford it again," he said.
Talk about hypocrisy in the highest order. Same President that flew to the UK for medical treatment on several occasions last year. We hope Mr president lead by example because talk is cheap.
Davido and baby mama saga
It has been so long since anything major happened in Davido's personal life that's why this gist has been on the lips of everybody.
Well, if you have been living under a rock for the past couple of days, here is the koko:
A few days ago, Davido, flew to Ghana with his first daughter Imade and his baby mama, Sophia Momodu. After news of trip broke, rumours of Davido having a fling with Sophia Momodu was all over the air. Reacting to the rumors,
David0 said he only allowed his baby mama, Sophia Momodu to join him in his plane to Ghana for the sake of his daughter, Imade and nothing happened between both of them.
Gay orgy in Kano
Over 50 alleged homosexuals were reportedly arrested by the Sharia Police popularly known as Hisbah at a party organized at Sabuwar-Gandu Quarters in Kano metropolis.
The men who were arrested before the party began, were accused of coming together as homosexuals to celebrate their togetherness.
Bukola Saraki vs Kwara Govt
The Kwara State Government on the 2nd of January demolished the building of the late Olusola Saraki, Ile Arugbo, in Ilorin because it is a property that belongs to the people of Kwara. This is according to the state government.
Stefflon Don having a taste of Nepa
Burna Boy's girlfriend, Stefflon Don made a public complaint about the blackout she has been experiencing since arriving in Nigeria. Lol she never see anything, welcome to Nigeria.