Angry Man Destroy Statues Of Virgin Mary, Calls Catholics idolaters (photos)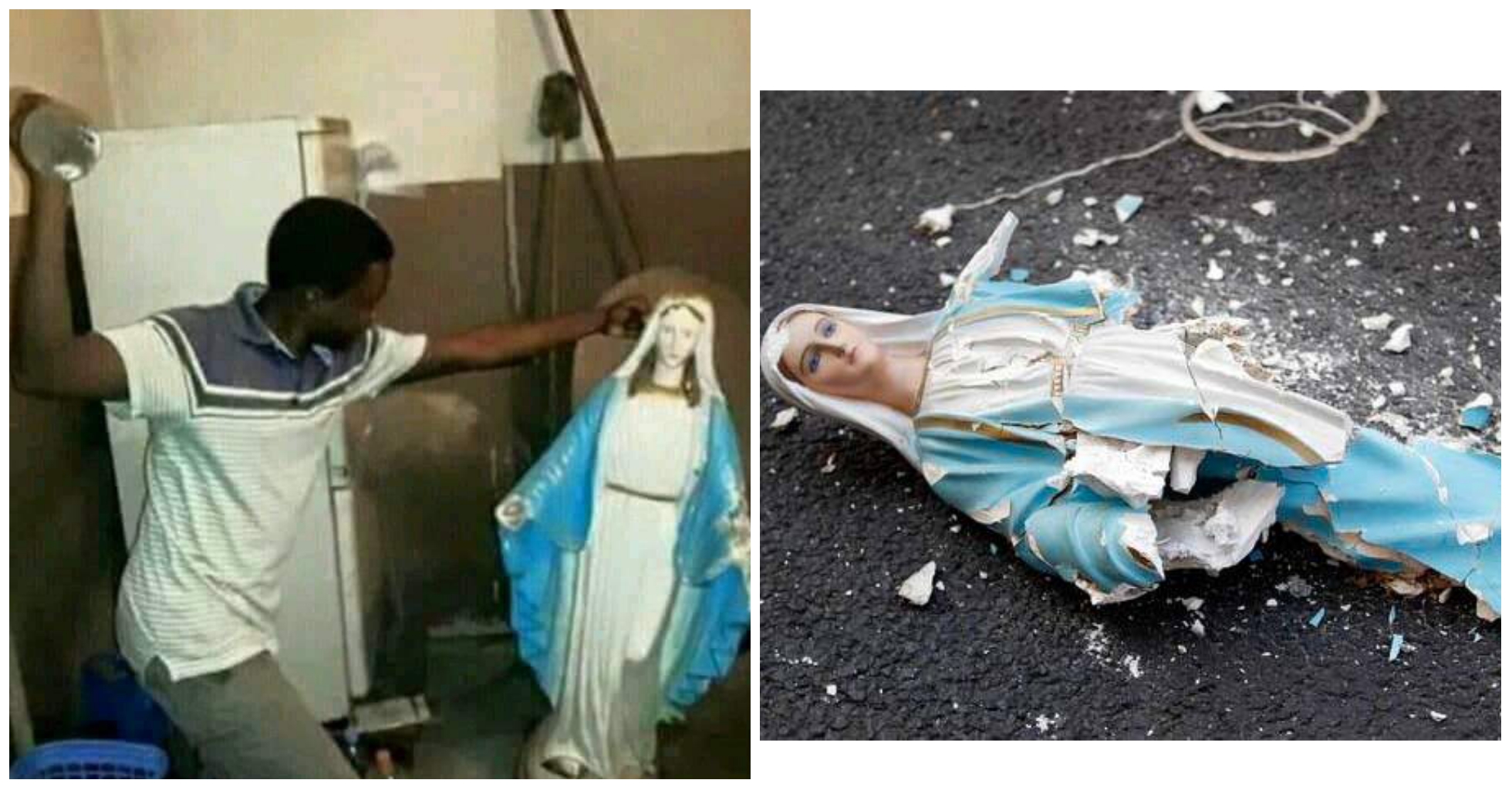 Catholics worship statues!"So many people still make this claim. Because Catholics have statues in their churches, goes the accusation, they are violating God's commandment:
"You shall not make for yourself a graven image or any likeness of anything that is in heaven above, or that is in the earth beneath, or that is in the water under the earth: you shall not bow down to them or serve them" (Ex. 20:4–5).
It is right to warn people against the sin of idolatry when they are committing it. But calling Catholics idolaters and destroying their statues does not sound right.
Read also Full list of 77 #IgboYahooBoys arrested by the FBI for cyber fraud (video)
Well , an angry Man destroyed statues of  Virgin Mary Claiming that it is an Idol not an Image of The mother of Jesus.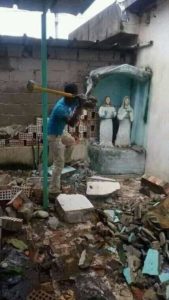 He insist that Jesus Christ warned Christians to avoid making or worshipping graven images.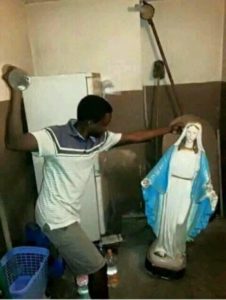 He quoted Micah 5:13:
"I will remove your Idols & sacred pillars from your midst, you will no longer worship what your own hands have made Says the Lord of Host".
Do you Support him?
Read also
We don enter one Chance! Lagos State Governor Is Asking The Public To Donate Towards The Abule Ado Explosion Relief Fund
King of Boys vs Living in Bondage: Which is a better movie?
Top 5 Disgusting Foods You Will Only See In China
Tags :
Catholics
Church