6 Things To Expect From The 15th Headies Award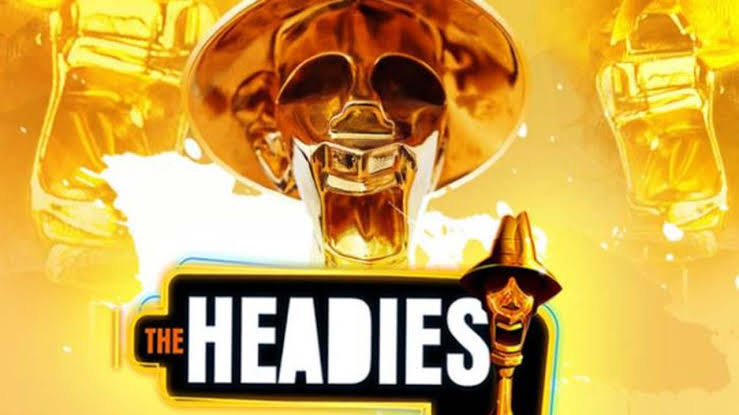 Many will enter. Few will win. We look ahead at July's exciting 15th Headies Awards.
The 15th Headies Awards are scheduled to take place on September 4th, 2022, at the Cobb Energy Performance Arts Centre, Atlanta, Georgia, United States. The theme for this year is "Join The Movement."
The ceremony will air on HipTV and streaming will made available via HipTV official Facebook handle. The event will be hosted by the gorgeous and elegant, Nancy Isime.
As we count down to Nigeria's biggest award night, here are a few things to look forward to.
An Exciting Show
The 15th headlies promises to be the biggest yet. The show will be held for the first time outside Nigeria. After holding 14 editions here in Lagos, Nigeria, the Headies is moving to the US and will have performances from dancer, Kaffy, and hype man Goya Menor.
In addition, this year's event will also have a conference with music and business heads; a grand showcase of African fashion as well as a music festival.
A Talent Show
The Headies is launching a talent show called 'Mic Check' for the first time to find the next big thing. According to organisers, Mic Check promises to produce "an instant superstar.". Talented people from all over the country have a chance to submit their entries but only one music act will be crowned winner. Submissions for the 15th headies started on the 8th March and ended in April.
A More Expensive Car
If you thought the winner of the Next Rated Category in the 15 headies award is going to win a the usual SUV car, think again. This year's winner is getting a major upgrade as the car prize for the 15 edition is a 2022 Bentley Bentayga.
New Categories
Seven new categories have been added this year which means the 15th edition will have 32 categories. The categories added are; Music Executive of the year, Best afrobeat pop single (NIGERIA), Best afrobeat pop album (NIGERIA), Best African collaboration, Best international collaboration, African artiste of the year, and International Artiste of the year.
More Exciting Performances
The Headies organizers has mastered the art of selecting the most exciting mix of musicians to perform on stage, and this year is no different. The 15th headies promises that the line up of musicians to perform this year will be more interesting than fans have ever seen on the award show before.
Technical glitch-free edition
As stated earlier, the 15th Headies is going to take place in the US with some new hands in charge of technical operations. Expect a technical glitch-free edition and flawless streaming wherever you watching from.