BBNaija 2019 Housemates: Meet the 21 Housemates with their profile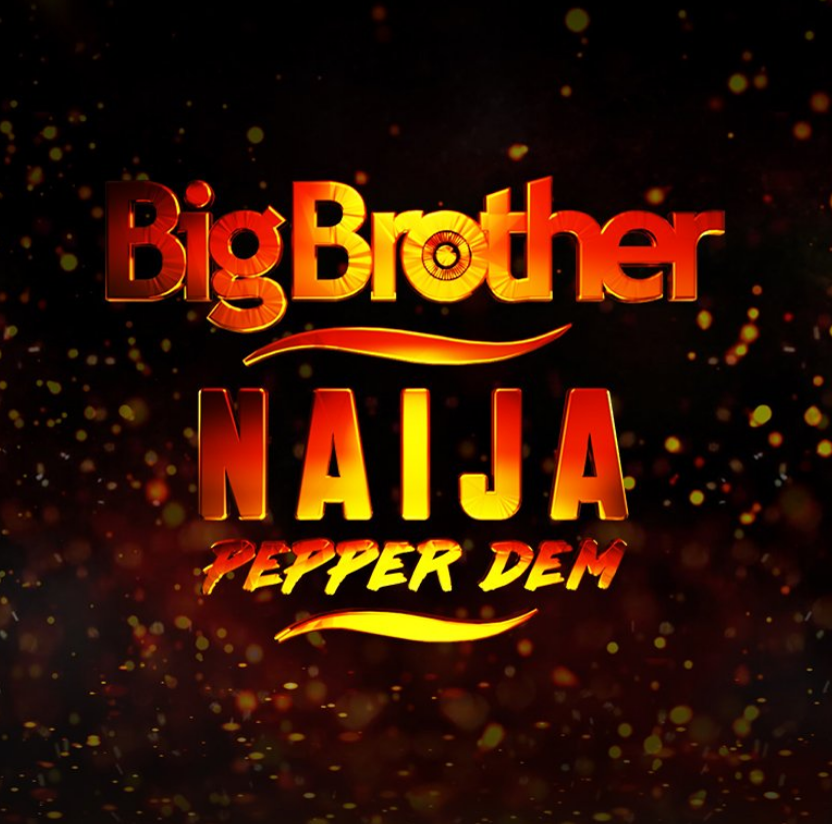 The battle for 60 million begins today with an interesting premiere that saw the announcements of the 21 housemates to vie for the star prize. This year, promise to be mre intridging and I bet we are all ready for the drama, hence this year's edition has been tagged; #PepperDem.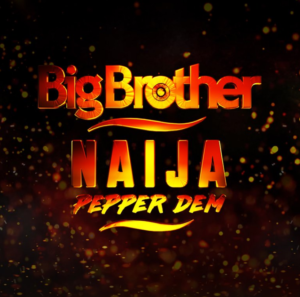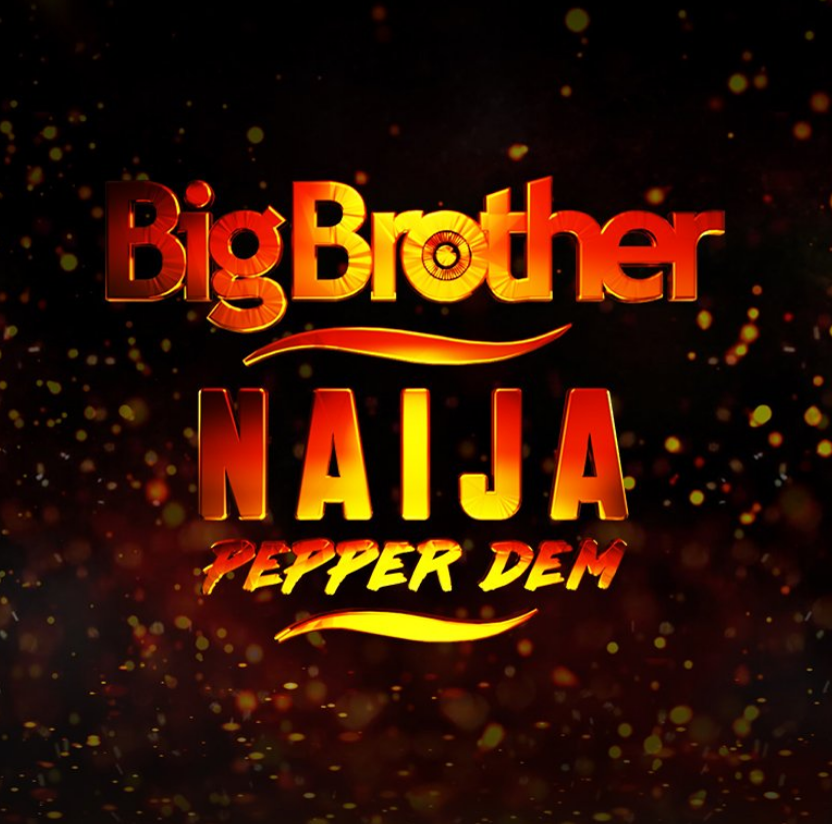 www.naijmobile.com presents the profiles of the BBNaija 2019 Housemates as part of our promise to keep you covered.
BBNaija 2019 Housemates – Avala
Saidat "Avala" Balogun's highest point of her life is when she gave birth to her daughter and her single, 'Give me a chance'. The budding singer studied music and business at York College in Queens, New York. It's no wonder then that her top artists include one of the city's most famous exports, Mary J Blidge. Just like the Queen of Hip Hop, the Ogun State native has ambitions to spread her music all over the world.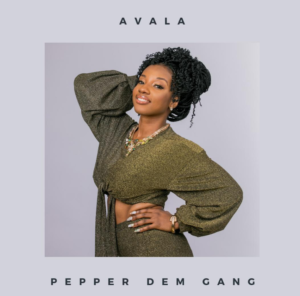 BBNaija 2019 Housemates – Omashola
Model and Entrepreneur Omashola is originally from Delta State, but now calls Lagos home. He loves playing basketball, cooking and "being in the water, even though I can't swim". Putting his life's motto "If you want it, go get it – don't just sit down" into action this year, Omashola got down on one knee and proposed to his girlfriend. But the worst happened; she turned him down! Now single and focused on building his brand, Omashalo comes into the Big Brother Naija House ready to make his dreams come true.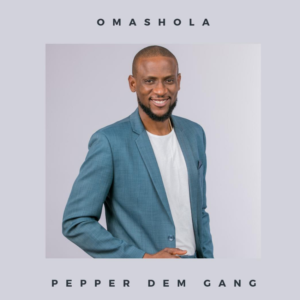 BBNaija 2019 Housemates – Khafi
Police officer Khafi Kareem believes that you can have it all if you believe in yourself. She is not only hoping to win the prize money but she wants the exposure that being in Big Brother Naija House brings so that she can do societal good. What people don't know about her is that she is secretly talented in spoken word, singing and dancing. She is an Ekiti native who resides in London.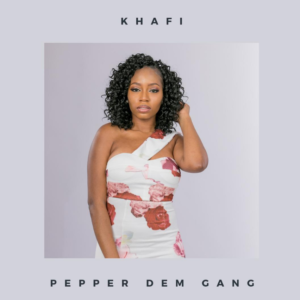 BBNaija 2019 Housemates – Ike
26-yer-old Steve Ikechukwu Onyema, is originally from Imo State, but bides his time between Houston, Texas and Maryland, Lagos. He's loud and colourful and loves to entertain because "you only live once". When he lost his business in 2013, Ike had to move in with his girlfriend. Luckily, things are looking up for him now. In his downtime, you will find Ike eating steak and vegging out on the couch watching his favourite movie 'No Country For Old Men'. Not even a family loss would make him quit the game. And if he was rich, he would still do it for the experience.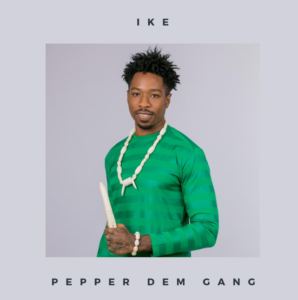 BBNaija 2019 Housemates – Frodd
Chemeka Frodd Okoye is a soft-spoken Investment Adviser and Sales Executive from Anambra State. The 28-year-old believes family is everything and that's why he lists paying for his mother's surgery bill as one of the proudest moments of his life. He says nothing can make him quit Big Brother and even if he had a million dollars, he would still participate in the game because "the experience can never be bought."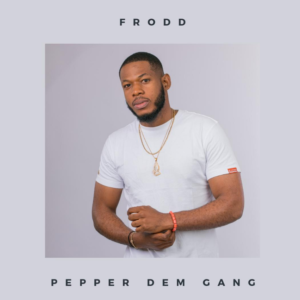 BBNaija 2019 Housemates – Ella
Victoria "Ella" Nnabuchi is no stranger to the limelight. She was a runner up in a popular music talent search show and she's a television presenter, voice-over artist, actress and model. She also enjoys dancing, singing, reading, writing, travelling and poetry. The industry preaches that one should fake it until they make it. Not Ella, she says it's better to "faith it, until you make It."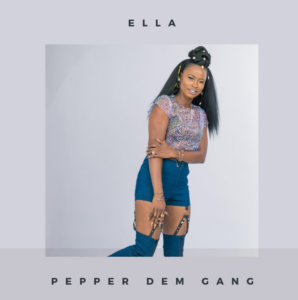 BBNaija 2019 Housemates – Isilomo
Lagos resident, Isilomo Braimoh is single and ready to mingle. An HR manager at 27, Isilomo has an MA in Human Resource Management with professional certification. She winds down from her hectic job by engaging in sports, outdoor activities, food, music and travel. A lover of all things music, her favourite songs are currently 'Middle Child' by J.Cole and 'Daz How Star Do' by Skiibii Dazz.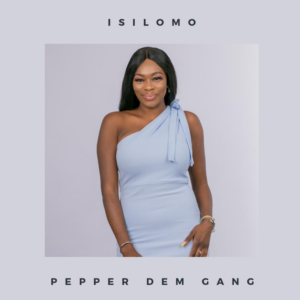 BBNaija 2019 Housemates – Jackye
Just like her spirit animal the lioness, Jackye is a fierce hunter who led her software engineering team to winning a contract to build a Fintech app for one of the biggest companies in Africa. The 23-year-old has only had one boyfriend her entire life and she relaxes by watching football, playing games and eating spaghetti, her favourite meal. Her life mantra is, "I never lose, either I win or I learn."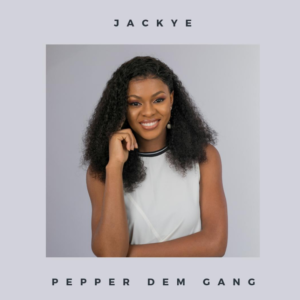 BBNaija 2019 Housemates – Kimoprah
Bubbly television presenter Kim-Oprah, believes that nothing is impossible to achieve. The African beauty achieved the impossible when she represented Nigeria at the Miss Intercontinental World Beauty Pageant. Kim-Oprah is not just a pretty face she owns a business and her favourite book is 'Smart Money Woman' by Arese Ugwu. There is nothing that would make her quit the Big Brother House because she is not a quitter.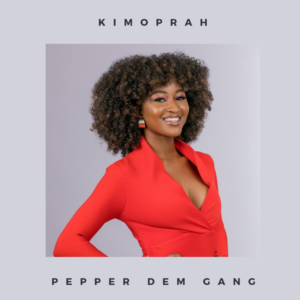 BBNaija 2019 Housemates – Nelson
Nelson Allison, Mr. Universe Nigeria 2018, is single and looking. When he is not consulting or modelling, he enjoys sketch drawing, working out, watching movies and cooking. If he were a world leader, he would ensure that both the poor and the rich had equal opportunities. Nelson believes that it's not over until the fat lady sings.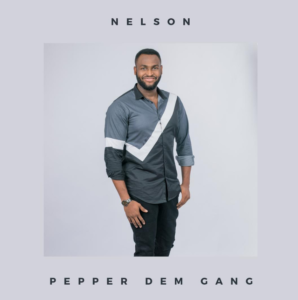 BBNaija 2019 Housemates – Sir Dee
Sir Dee, real name Atteh Daniel Tioluwa, is a banker and graphic designer from Kaduna State. He loves football, board games and movies. His favourite of all time? Any of the movies in the Lord of the Rings franchise. Sir Dee, who is in a relationship, believes in being "the best version of myself at all times" – and counts whistling as one of his secret talents. If he were an animal, this 27-year-old would be a lion. "I am kingly, dignified, but will not hesitate to defend those I love". As much as the prize money is important, winning is not Sir Dee's ultimate aim. "The fact that I will be disconnected from everyone I know will have to form new relationships in an enclosed environment, is very exciting to me".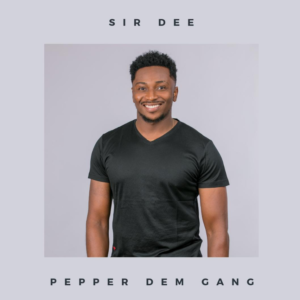 BBNaija 2019 Housemates – Tuoyo
Psychotherapist, fitness coach and "part time stripper" Tuoyo loves working out, reading books, watching movies, listening to his favourite musicians Davido and J Cole and cuddling (even though he is single). Although life has been good to this energetic 23-year-old, not being shortlisted for an important Navy and Airforce entrance examination left him staring at an uncertain future. Luckily, a shot at fame and fortune on this season's Big Brother Naija has given him another shot at making his dreams come true.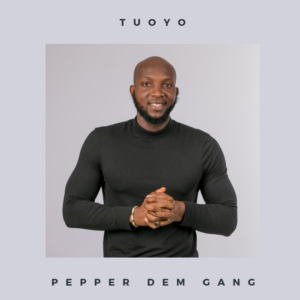 BBNaija 2019 Housemates – Esther
Esther Olaoluwa Agunbiade is proud of her beauty and brains. The 22-year-old Lagos based lawyer was called to the bar at just twenty-one years old. She's also very athletic and loves to show off her figure. Her favourite outfit? A white off the shoulder, bodycon, short dress. "Who says a girl can't embrace all aspects of who she is?" she questions.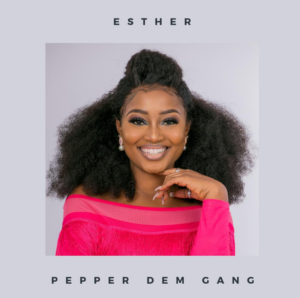 BBNaija 2019 Housemates – Seyi
Oluwaseyi "Seyi" Awolowo has had many highs and lows in his three decades of existence. The bubbly entrepreneur once tried to commit suicide but has since risen above that dark period of his teenage years and has turned his life around. He is committed to his journey of self-acceptance, his girlfriend and his beliefs. He demonstrates the latter with a "Jesus'' tattoo across his arm. Seeing his own face on a billboard for the first time is one of the highest moments of his life so far.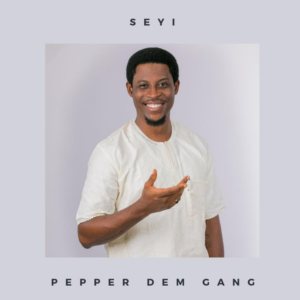 BBNaija 2019 Housemates – Thelma
26-year-old Thelma Ibemere lives her life by one simple motto: "Only hang out with those who bring out the best in you, not the stress in you". Although this vivacious Hair and Beauty practitioner is currently in a relationship, she believes nothing could have kept her away from her destiny; being in the Big Brother Naija House. When she's not running her hair business, Thelma finds time to dance, travel and read. Her favourite book of all time? 'Talent Is Not Enough' by James C Maxwell. If Thelma had a million dollars in the bank, would she still be in the game? "Of course, I would! Because of the fame. The only thing that would make me quit is a wedding, or pregnancy.".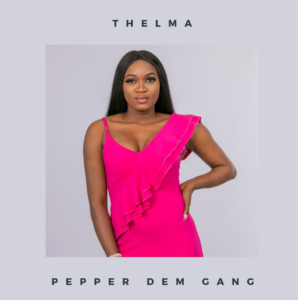 BBNaija 2019 Housemates – Diane
Diane Yashim describes herself as an easy going girl whose favourite outfit is a shirt, trousers and sneakers. The model and aspiring cook is also a graduate of the University of Debrecen in Hungary. Studying and living there was an eye-opening experience she'll forever be grateful for. One of the highlights of her life is being chosen as a Big Brother Naija Season Four Housemate and she says that nothing would make her quit the game. She adds that she likes to try new things and wants to see the whole experience through.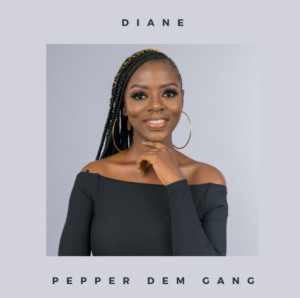 BBNaija 2019 Housemates – Mercy
26-year-old Mercy Eke is a video vixen and businesswoman based in Lagos. She loves cooking, swimming, travelling and dancing. No matter the setbacks, Mercy always picks herself up and does her best. "I'm grateful for each and every day. Being alive today is already the highest point of my life". When she's not dancing, singing or rapping, Mercy makes time to enjoy her favourite food: white rice and pepper soup. If she had a million dollars in her account, would Sugar still be in the BB Naija game? "Yes, I would. I want the fame. The popularity is very important for my business".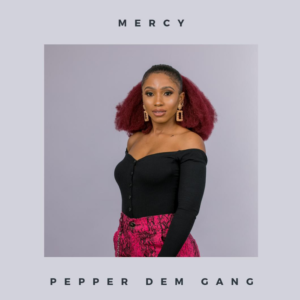 BBNaija 2019 Housemates – Gedoni
Ekpata Gedoni is a fashion entrepreneur who likes to keep it simple with a dash of sophistication. The 31-year-old Cross Riverian enjoys basketball, soccer, taking walks and cleaning the house! His other talents include writing poetry and drawing portraits with pencil.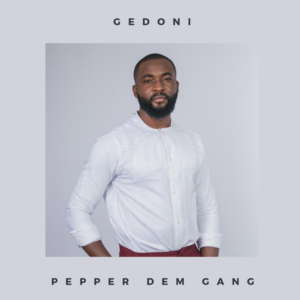 BBNaija 2019 Housemates – Mike
Mike Edwards is a husband, CEO and athlete who doesn't know how to quit. The highest point in his life was the day he got married to the love of his life. Mike owns the first Black-owned cigar line in the United Kingdom and he's also a professional athlete. The lowest point in his life was when he was banned from representing Nigeria at the 2018 Commonwealth Games. He'd still come to the Big Brother Naija House even if he had a million dollars because he never backs down from a challenge.
BBNaija 2019 Housemates – Jeff
When it's time to let loose, Jeff blasts Drake's 'Take Care' and Burna Boy's 'Rock Your Body'. Originally from Anambra but now residing in Jos, Jeff is a 30-year-old banker who believes in taking things one day at a time. His go to food is a dish of beans, yam, amala, ewedu and gbegiri. Jeff also enjoys swimming and dunking a few on the basketball court.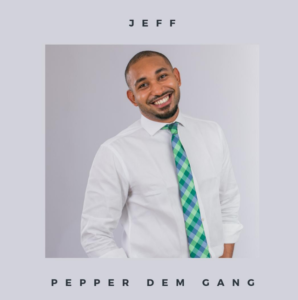 BBNaija 2019 Housemates – Tacha
Tacha has always wanted to be on Big Brother Naija. It comes as no surprise then, that getting picked to be a Housemate this season, is the highlight of her life. This spunky 23-year-old Rivers State native lives her life like her favourite musician Cardi B does; "Do no harm but take no mess". Talented at making strategic money moves, Tacha would pick her phone over sleep, any day. Although losing her mom weighs heavily on her, the experience has taught Tacha she is as strong as an eagle, one of her favourite animals.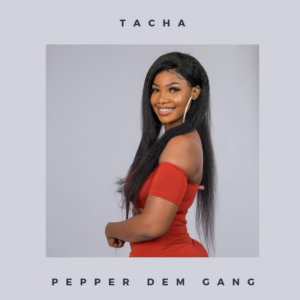 Soure – Big Brother Naija
Tags :
BB Naija 2019
Pepper Dem