7 of the Best Celebrity Conspiracy Theories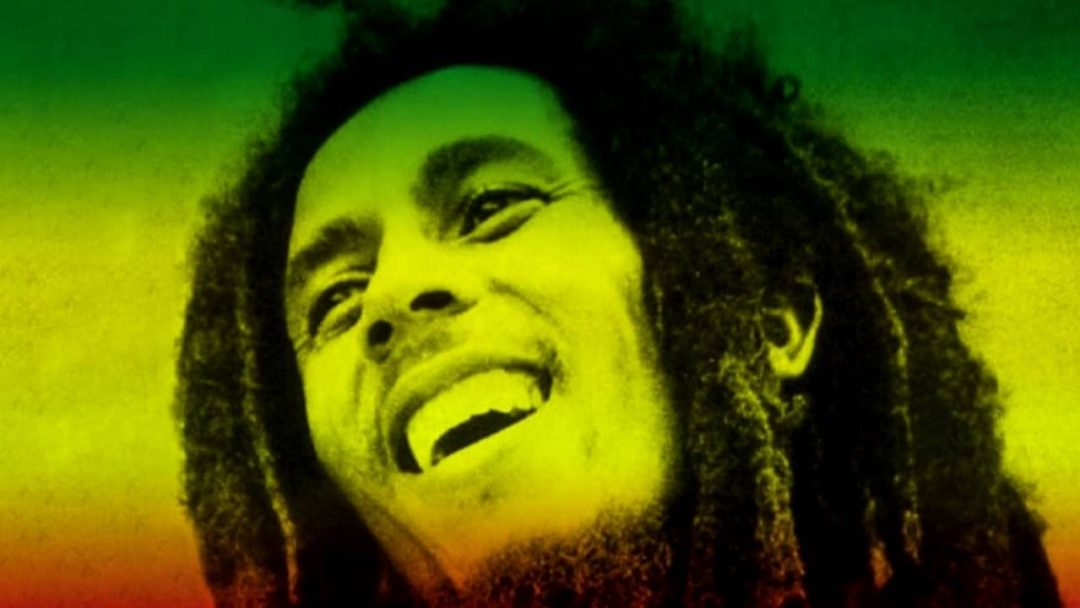 Celebrity Conspiracy Theories – As easy as it is for us to envy celebrities for all their money and fame, there are a few downsides to being a famous actor or sports star. With so much focus on just about everything they do, celebrities are sometimes the objects of some pretty weird stuff that people dream up. It doesn't matter if it's true or not, there's a captive audience at the ready to absorb just about anything that is said about their favorite celebrities.
Would most of us still be willing to make a go of it as a rich celebrity? Probably so, but we have to acknowledge that with all that good comes some bad. Consider the following crazy celebrity conspiracy theories that have been cooked up for these celebrities.
Read also Majek Fashek's Death: 10 Things You Didn't Know About The Late Reggae Musician
1. Bob Marley
Robert "Bob" Nesta Marley was a Jamaican singer, songwriter, and musician. Considered one of the pioneers of reggae, his musical career was marked by fusing elements of reggae, ska, and rocksteady, as well as his distinctive vocal and songwriting style. Marley's contributions to music increased the visibility of Jamaican music worldwide, and made him a global figure in popular culture for over a decade. Over the course of his career Marley became known as a Rastafari icon, and he infused his music with a sense of spirituality. He is also considered a global symbol of Jamaican music and culture and identity, and was controversial in his outspoken support for the legalization of marijuana.

Bob Marley passed away in 1981, aged just 36. Marley died from an acral lentiginous melanoma, which is a form of skin cancer and there is this conspiracy that the CIA killed Bob Marley by providing him with boots that had been poisoned with a cancer-causing substance. With the volume of smoke that dude was inhaling, if the CIA wanted him dead, they would probably have just waited it out.
2. Michael Jackson
Michael Joseph Jackson was an American singer, songwriter, and dancer. Dubbed the "King of Pop", he is regarded as one of the most significant cultural figures of the 20th century and one of the greatest entertainers in the history of music. Through stage and video performances, he popularized complicated dance techniques such as the moonwalk, to which he gave the name. His sound and style have influenced artists of various genres, and his contributions to music, dance, and fashion, along with his publicized personal life, made him a global figure in popular culture for over four decades. Jackson is the most awarded artist in the history of popular music.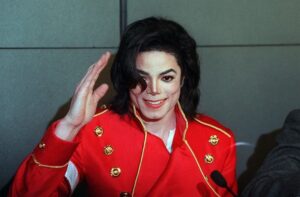 There are claims that the King of Pop had been chemically castrated at some point in his life – either by an acne drug with a bad side effect that he took when he was 12 years old or by a doctor when he was older. Yeah, the whole "either or thing" really lends a lot of credibility to this one.
3. Khloe Kardashian
Khloé Alexandra Kardashian is an American media personality, socialite, and model. Since 2007, she has starred with her family in the reality television series Keeping Up with the Kardashians. Its success has led to the creation of spin-offs, including Kourtney and Khloé Take Miami (2009–2013) and Kourtney and Khloé Take The Hamptons (2014–2015).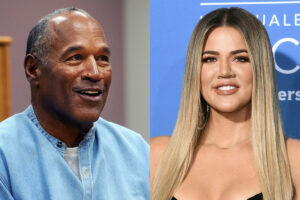 According to this rumor, O.J. Simpson was a lot closer to the Kardashian family than one would suspect. The claim is that O.J. is Khloe's real father and not Robert Kardashian, who was famously part of the former football star's defense team during his murder trial.
4. Jackson Twins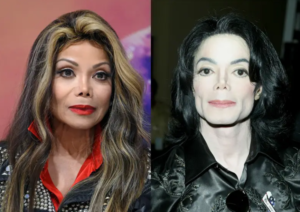 These just keep getting weirder and weirder. In this case, the story is that Michael and LaToya Jackson are actually the same person. Although this might be considered good news for Michael Jackson fans since it would mean he is still alive, it's a bit too far out there to take seriously.
5. Tom Cruise
Thomas Cruise Mapother IV (born July 3, 1962) is an American actor and producer. He has received various accolades for his work, including three Golden Globe Awards and three nominations for Academy Awards. With a net worth of $570 million as of 2020, he is one of the highest-paid actors in the world. In addition, his films have grossed over $4 billion in North America and over $10.1 billion worldwide, making him one of the highest-grossing box office stars of all time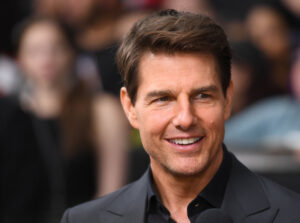 Apparently the Church of Scientology is even more bizarre than we ever knew if there were any truth to this crazy claim. The church is said to have paid both Nicole Kidman and Katie Holmes to marry Cruise. Yeah, we believe that one of the most admired heartthrobs in Hollywood history needed someone to pay women to marry him.
6. Nicholas Cage
Nicolas Kim Coppola (born January 7, 1964), known professionally as Nicolas Cage, is an American actor and filmmaker. Cage has been nominated for numerous major cinematic awards, and won an Academy Award, a Golden Globe, and Screen Actors Guild Award for his performance in Leaving Las Vegas (1995).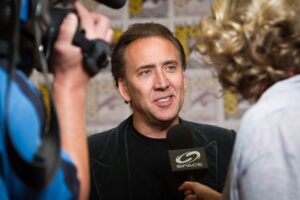 According to some folks, Nicholas Cage is not your average Hollywood A-Lister. That we can believe, but to say he is actually a vampire that has been alive since the 1800's is more than a little nuts.
7. Beyonce
Beyoncé Giselle Knowles-Carter is an American singer, songwriter, record producer, dancer, actress, and filmmaker. Born and raised in Houston, Texas, Beyoncé performed in various singing and dancing competitions as a child. She rose to fame in the late 1990s as the lead singer of Destiny's Child, one of the best-selling girl groups of all time.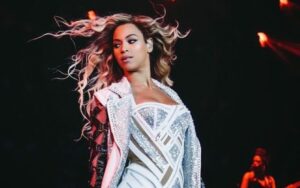 Everyone knows Beyonce is hot, so perhaps it's some jealous witch who came up with the claim that she is not actually Solange Knowles' older sister and is really her mother.