Evangelist beaten for stealing phones while preaching in Ibadan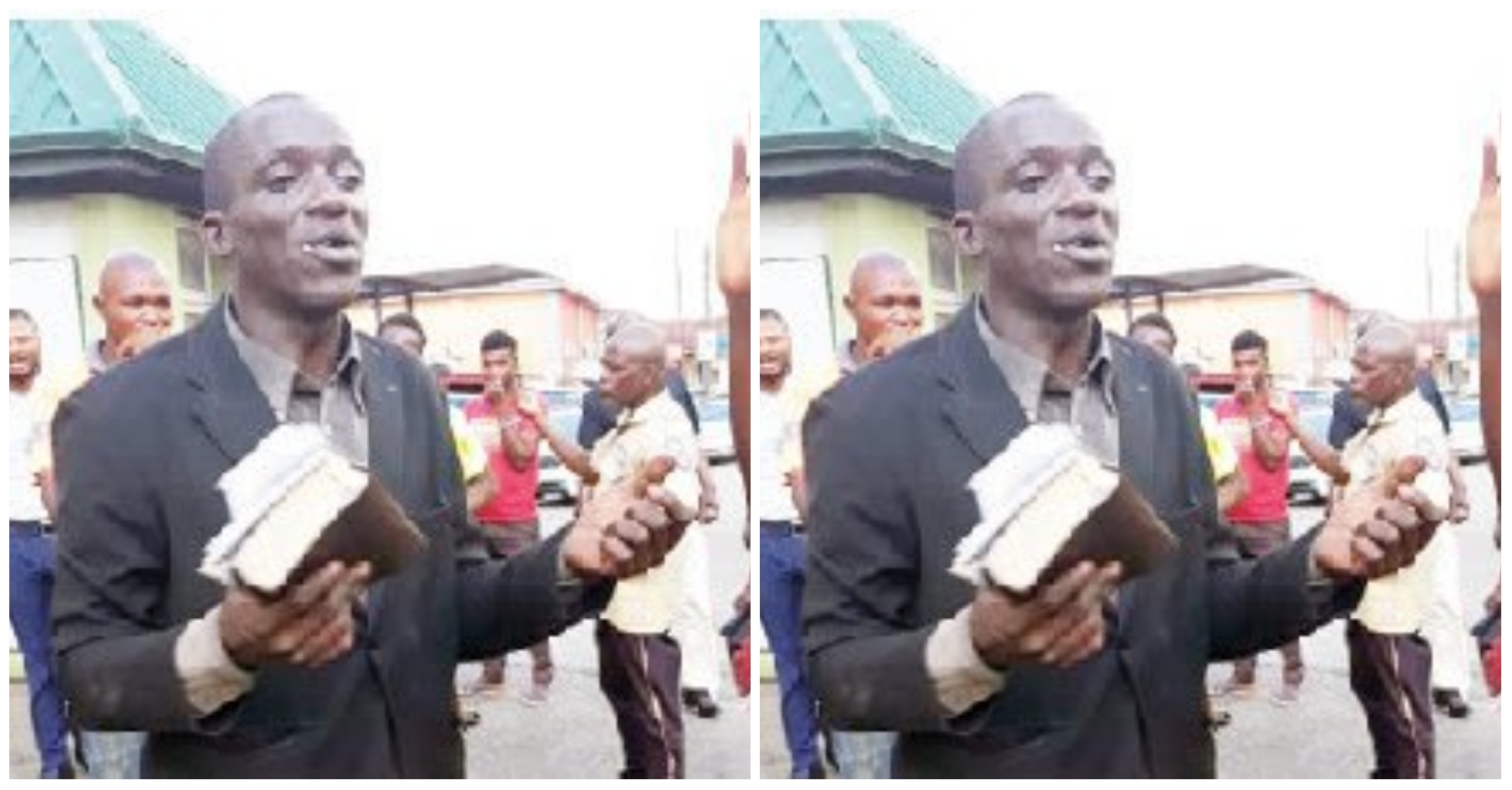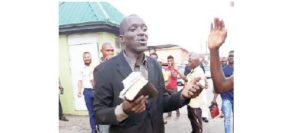 A 49-year-old Evangelist, Mr Akinjide Durojaiye  got the beaten of his life for stealing two Android phones from a phone shop he preached at in Ibadan, Oyo state capital.
The Evangelist at Dominion Assembly in Ilare-Ijesa area of Osun state, claimed the "spirit" lef him to preach to the people at a phone shop in Femi Johnson Building located at Dugbe area of Ibadan.
After preaching, Mr Akinjide stole two Andriod phones valued at N70,000, but he was busted by an attendant at the shop. The phones were retrieved from him by the mob that manhandled him.
Confessing to the crime,the evangelist blamed it all on Satan as he disclosed that he stole the phones to raise money to pay the medical bill of his 7-year-old son who jumped down from a 2-storey building.
The father of four who was released after some persons pleaded with rhe angry mob, futher revealed that his wife 'abandoned' the kids with him after they got divorced.
Tags :
Crime
Evangelist
Ibadan