BBNAIJA: 6 Intresting Things That Happened Between Housemates After Last Night Party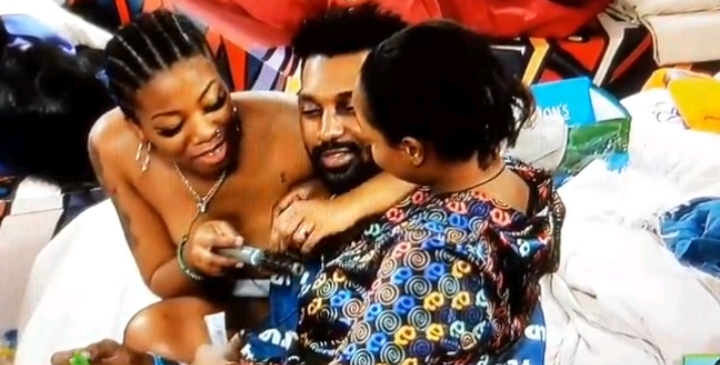 Here is everything that went down in the Big Brother Naija House after the second Saturday night party.
PERE AND MARIA
Pere wasn't happy with Maria after the party ended. He was sitting with Niyi, Nini and Saga when Maria came looking for him. Maria asked him to come but Pere was reluctant, Maria later forced him to stand up and she started to ask why his mood suddenly changed.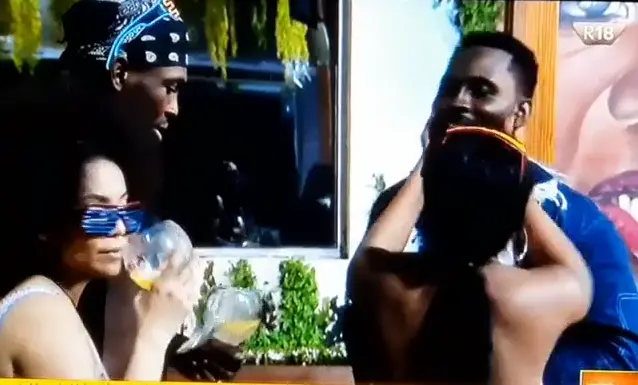 Angel noticed the way Pere was acting towards Maria, she joined their conversation and asked if Pere was angry because Maria was dancing with other male housemates at the party. Pere wasn't giving any straight answers and Angel reminded him that it's okay for Maria to dance with other guys in the house.
Angel also wanted to kiss Pere in front of Maria but Pere didn't allow her. Maria told Pere that they would not be having any conversation again if he doesn't change his mood.
LIQUOROSE WAS SPOTTED CRYING IN THE TOILET
Liquorose was crying in the toilet shortly after the party ended. Two housemates came in to console her, they told her to cry and let it all out before she comes out of the toilet. Liquorose was crying about her dad, she said that she doesn't want to lose her dad and she is trying to make him proud.
PERE APOLOGIZED TO ANGEL FOR CALLING HER THE 'B' WORD
Pere apologized for calling angel a degrading name that didn't go down well with her. Angel accepted his apology, adding that she doesn't hold grudges against people.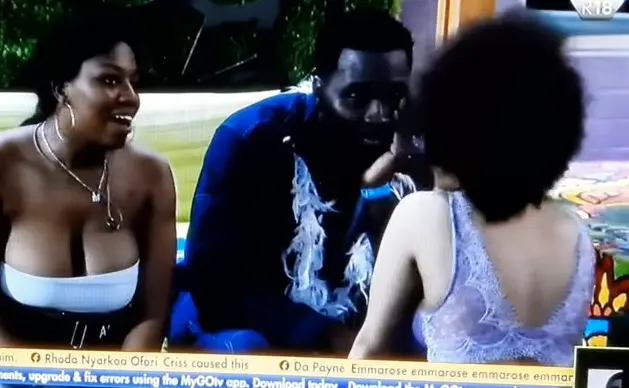 MARIA SAID PERE IS JEALOUS BECAUSE SHE DANCED WITH CROSS
Maria is still wondering why Pere changed suddenly after the party ended. She said that Pere is jealous because she danced with Cross.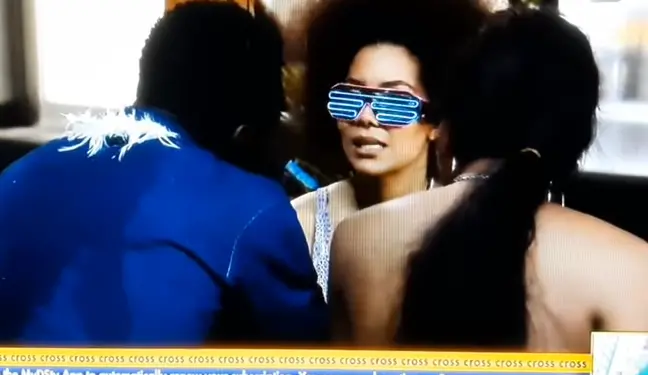 EMMANUEL AND LIQUOROSE
Liquorose seems to be deeply in love with Emmanuel. She was worried that Emmanuel might be going after other female housemates and she wanted to be sure if Emmanuel won't toy with her feelings.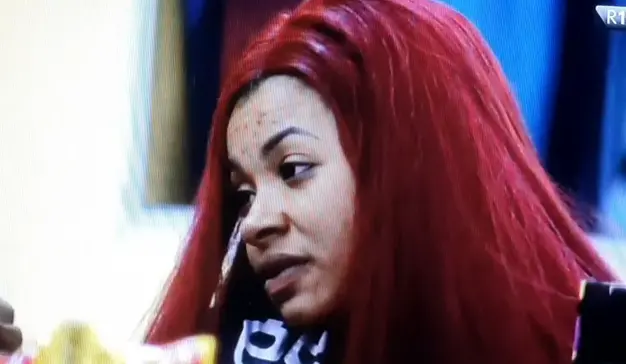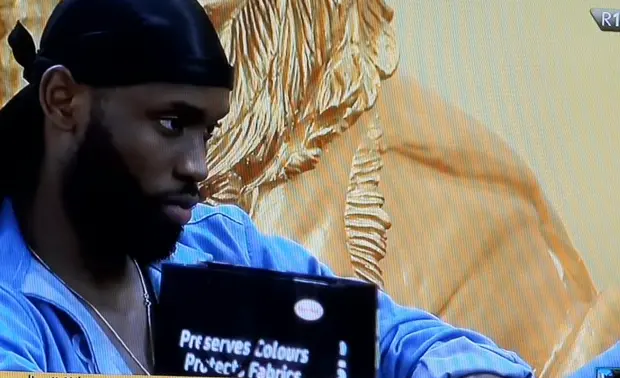 YOUSEF AND ANGEL
Angel said that Yousef doesn't believe she likes him. She told Yousef that she would like to marry him but he thinks she is just playing.