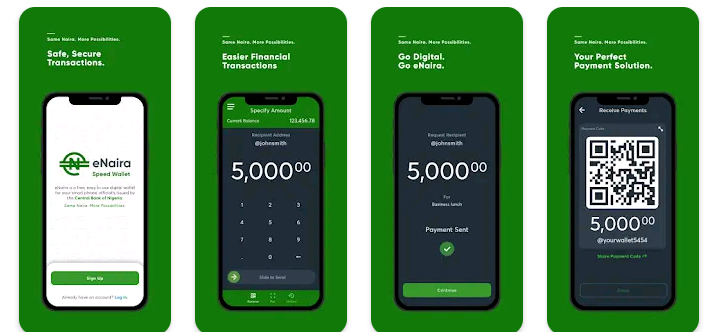 How to Put Money Into Your eNaira Account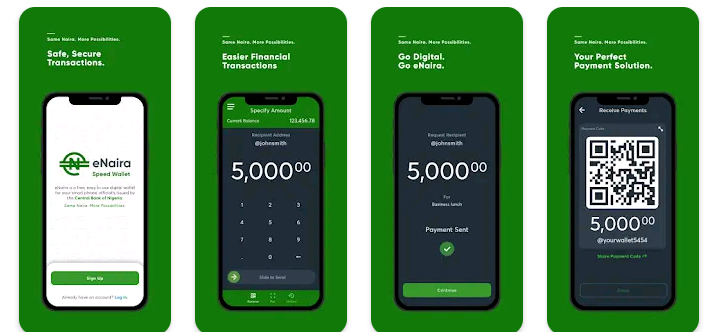 Nigeria has become the first African country to issue its own digital currency, the eNaira. Many people have inquired about whether or not there will be an app to run the Crypto. What will the app look like and what features will it have? In this article you will get all the pertinent information about the eNaira and the eNaira app.
What is the eNaira Currency?
The Nigerian government is the first to introduce a digital currency, the eNaira. eNiara is a CentralBank Digital Currency (CBDC) issued by the Nigerian government, not to replace the naira, but to serve as a digital representation of the naira as a legal tender.
The eNaira is identical to the naira we have in our hands, but the electronic naira (eNaira) provides a more secure method of making payments as well as a faster way of making purchases and receiving payments without delay.
I'll go through the entire eNaira app in detail. How to download the app, as well as a step-by-step guide to creating a wallet on the app.
Features of eNaira app.
Peer to Peer (P2P) Payments: The eNaira app supports peer-to-peer (P2P) payments. That is, it enables you to send money to each other using a linked bank account or credit card in a seamless manner.
Bank Account Management: The eNaira app allows you to keep track of all of your wallet transactions. You can check your balance and transaction history directly from your phone.
Unified Payment System: The eNaira app makes it simple to transfer money from your bank accounts to your eWallet.
Contactless Payment: The eNaira app allows you to make all of your payments without leaving the app. In the app, you can make any type of payment you want. Payments can also be made by scanning QR codes.
Making payments with the eNaira app is quick and safe and easy. Instead of entering account numbers, you can make payments to another person by simply entering their user names.
How To Register On eNaira App
Install the eNaira app on your device. You can download it from the Google Play Store or the App Store.
Fill in the bare minimum of personal information like your NIN, BVN, and KYC/AML.
Enter Other required information includes your name, birthplace, and date of birth, as well as your phone number, passport photograph, email, and password.
After your ID has been verified, an email will be sent to you with instructions on how to activate your wallet.
Sign in to your account
Many Nigerians have expressed dissatisfaction with the registration process. To avoid this issue, make sure the details on your BVN match the ones you're providing, or you'll get an error message.
How to Put Money Into Your eNaira Account
Log in to your online banking platforms or mobile banking app.
On your app, find and tap the eNaira button.
Choose a type of transfer. Transfer to my eNaira or withdrawal from my eNaira will be visible.
Your eNaira wallet user name should be entered here. What is the email address associated with your BVN account?
After that, add any amount to your wallet. That's it.