Tajudeen Abbas Complete Biography and Facts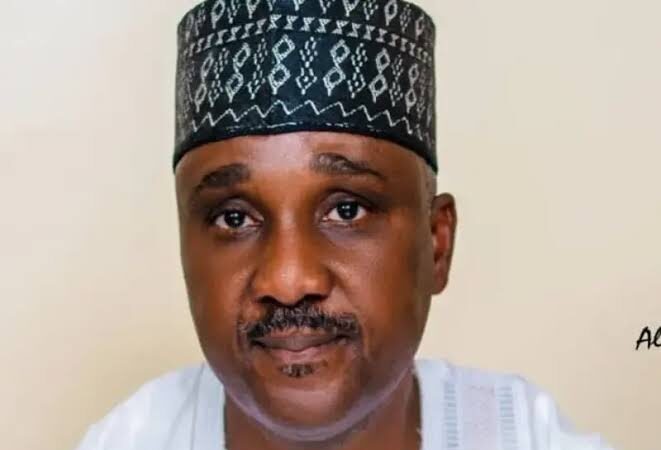 Hon. Dr Tajudeen Abbas is a man who has made significant contributions to Nigerian society. He is an educationist, politician, and a distinguished academic who has received numerous awards and recognitions for his contributions to education in Nigeria. In this article, we will take a deep dive into his early life, career, personal life, and achievements.
Early Life
Hon. Dr Tajudeen Abbas was born on October 1st, 1963, in Zaria, Kaduna State, Nigeria. He began his educational journey at Kaduna Teacher's College (KTC), where he obtained a grade II certificate in 1981. He then proceeded to Ahmadu Bello University, Zaria, where he studied business administration and graduated with a bachelor's degree in 1988. Later on, he obtained a master's degree in business administration from the same institution in 1993. He continued his education by completing a doctorate degree in business management at the Usman Danfodio University, Sokoto in 2010.
Career
Hon. Dr Tajudeen Abbas's career is as diverse as his educational background. He started out as a primary school teacher from 1981 to 1988 before moving on to become a lecturer at a polytechnic in 1989. He joined the Kaduna State University (KASU) in 1993 as a lecturer and taught there until 2001. From 2001 to 2005, Hon. Tajudeen Abbas worked as a marketing manager at NTC Plc.
In 2011, Hon. Tajudeen Abbas was elected into the National Assembly to represent Zaria Federal Constituency. He was re-elected in 2015 under the platform of the All Progressive Congress (APC). His legislative interests include appropriation, finance, education, national planning, health, and public procurement. He has served in various House committees such as National Planning & Economic Development, Public Procurement, Defense, Social Duties, Finance, and Commerce. Hon. Tajudeen Abbas also served as Vice Chairman at Legislative Compliance Committee from May 2011 to May 2015.
Personal Life
Hon. Dr Tajudeen Abbas is a man of family values and is happily married.
Achievements
Hon. Dr Tajudeen Abbas's dedication to public service and his contributions to education have earned him numerous awards and recognitions. He was awarded the Best Student of History Award in 1981 at KTC Katsina, the Best student of International Finance in 1993 at ABU, Zaria, and was made a Fellow of the Association of Hospitality Management of Nigeria. He was also recognized as the Best Head of Department by Kaduna State Polytechnic in 1993 and as Best Service Manager by Nigerian Institute of Management, Zaria in 2009.
Hon. Dr Tajudeen Abbas has also made significant contributions to his constituency through various projects and initiatives. He has provided scholarships to indigent students, constructed boreholes, and facilitated the construction of classrooms and other facilities in schools. He has also been involved in the provision of healthcare services, and the construction of roads and other infrastructure in his constituency.
Conclusion
Hon. Dr Tajudeen Abbas is a man who has dedicated his life to public service and the pursuit of knowledge. His impressive academic background and experience in education and business management have made him a valuable asset to the National Assembly. Hon. Tajudeen Abbas's unwavering commitment to excellence and his numerous awards and recognitions are a testament to his dedication to improving the lives of those around him. He is a true inspiration to us all and a shining example of what can be achieved through hard work, dedication, and a commitment to public service.