Senator Abbo sues Facebook user for calling him 'gay', 'idiot', 'bootlicker' and 'HIV Patient'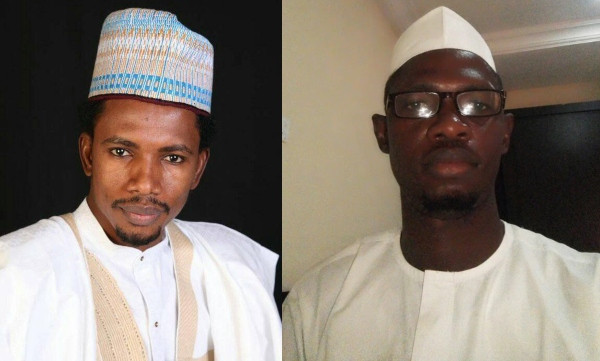 Senator Elisha Abbo has dragged Nurudeen Kama, an ex-aide to former Adamawa State Governor Jibrilla Bindow, to court over a Facebook post he claimed was aimed at defaming him.
In a Facebook post which was stating reasons why Senator Elisha Abbo representing Adamawa North Senatorial District shouldn't be compared to Tafawa Balewa (Nigeria's first Prime Minister), Nurudeen Kama implied that the Senato was a drunk, a drug addict that molests women, gay, bisexual, an idiot and an HIV patient deliberately transmitting HIV to women.
He wrote;
 Tafawa Balewa is not bisexual.

Tafawa Balewa has no records of molesting women.

Tafawa Balewa has no HIV.

Balewa didn't transmit HIV to any girl deliberately.

Tafawa Balewa is not a drunk.

Tafawa Balewa doesn't take drugs.

Tafawa Balewa is not gay.

Tafawa Balewa is not a bootlicker.

Tafawa Balewa is never an idiot.

Therefore, comparing Tafawa Balewa with a sex toy Senator Cliff is an insult to the late prime minister 
Following his arrest last week, Kama who was charged to court on Monday, August 19, was accused of using defamatory words to tarnish the image of the Adamawa-born lawmaker before members of the public.
The defendant who was granted bail in the sum of N500,000 after he pleaded 'not guilty' to the charges against him, is expected to produce two sureties – a blood relative and a traditional ruler in his community. According to the Nation he also signed an undertaking not to interfere with ongoing investigations into the matter.
A quick check on his Facebook page also revealed there are other scathing posts targeted at Senator Abbo. His August 13 post read;
For the records, they cloned My Whatsapp to blackmail & put me on the defensive but i am not moved even for a minute.

Cliff and his bisexual Friends should work more on redeeming his battered image decently and not by mischievous blackmail.

For God sake, what parts of Cliff Abbo's "attention" do i need? To learn how to become a bisexual or how to deliberately transmit HIV to any girl that shows a sign of resistance to my other demands?

If joining black magic for fame is what it means to be great?i rather buy an ovaprim and a broodstock from the next available Fish Farm and breed for a living.

For those who believed in their lies or blackmail, i will not only excuse them but forgive them because most times we are ignorant of the extent idiots can go in order to blackmail you.
Senator Abbo made headlines a few weeks ago, after being captured in a viral video assaulting a nursing mother at a sex toy shop in Abuja.
Tags :
Senator Elisha Abbo