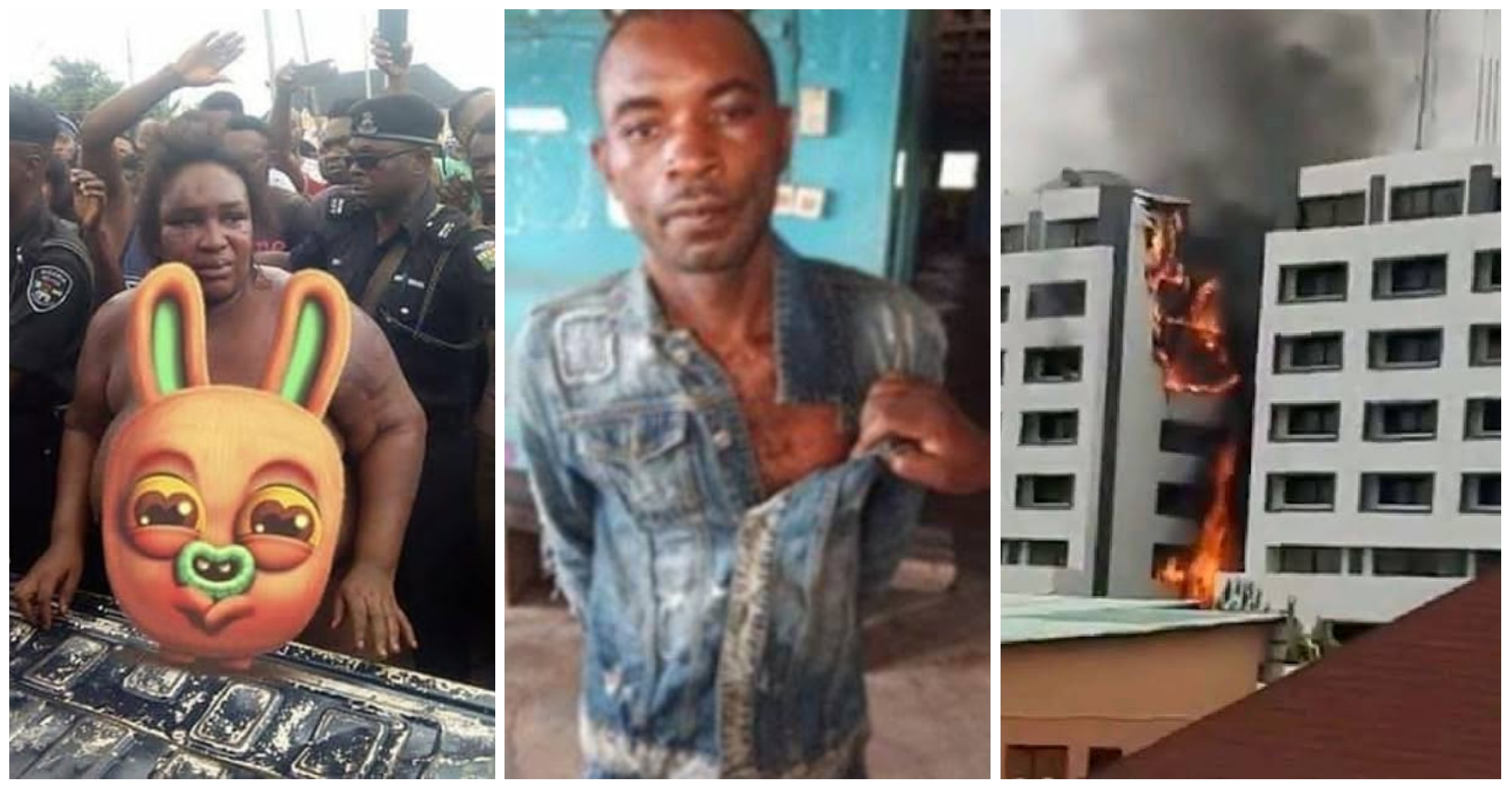 In this present time, a day doesn't go by without some news hitting us about COVID-19, but that's not the only thing happening in Nigeria. This week, there were plenty of stories that received little to no coverage as a result of the ongoing covid-19 pandemic
Below are 10 stories that should have been bigger news this week. Of course, we all want to be updated with Covid-19 news in Nigeria, but the virus can't get all the attention.
1. Man arrested for sodomizing a boy for rituals.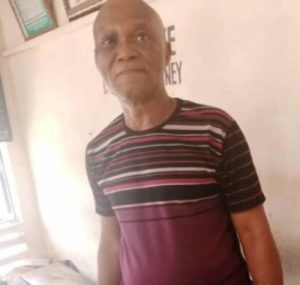 A 58-year-old man was arrested in in Nnewi Anambra State for having sexual intercourse with a 20-year-old man
According to Police spokesman, Haruna Mohammed, the suspect said it was intended for money rituals.
2. Jilted husband burnt Ekiti chief alive for 'snatching his wife'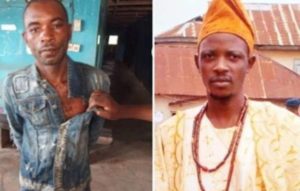 The Ekiti State police arrested a Tiv man identified simply as Sunday, after being linked to the death of 35-year-old Onibedo of Ilotin community of the state, Chief Sola Fatunla.
Before the incident, Sunday had apologized to the deceased for accusing him of snatching his wife Tadeni who he had two kids with before their marriage collapsed. The apology came after he found out that Fatunla and his wife were mere family friends.
But events took a tragic turn on Sunday when Fatunla followed the man to the bush.
Fatunla was killed last Sunday, while accompanying the suspect to where he claimed his charcoal was seized. Sunday had allegedly begged Fatunla to use his influence as a chief in Ikole Ekiti, to plead with some people he claimed had seized his charcoal in the bush.
He ran out of luck after his wife who he abducted alongside the Ekiti Chief, escaped while he and his acomplices allegedly took the deceased to a different location where he was beaten with cutlass and set ablaze.
3. Man arrested for stealing newborn baby's placenta in Ogun state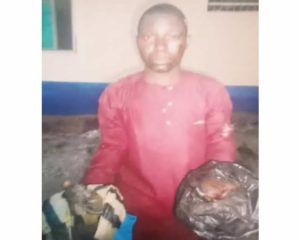 A 43-year-old man was arrested for stealing the placenta of a newly born baby boy in Ogun state.
The man identified as Joshua Abraham was arrested by men of the Ogun state police command following a report made by one Raliha Zakara, the grandmother of the baby whose placenta was stolen, at Ibafo Police Station.
Confirming the incident, the spokesperson of Ogun state command, Abimbola Oyeyemi, said the suspect was arrested following a report made by one Raliha Zakara, the grandmother of the baby whose placenta was stolen, at Ibafo Police Station.
4. Davido lost a close friend to the cold hands death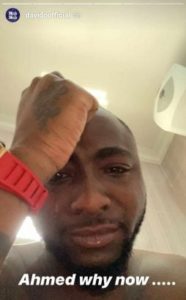 Popular Nigerian singer, David Adeleke alias Davido was in tears on Tuesday as he mourned the death of his close friend, Ahmed, popularly known as King Jhafi.The cause of his friend's death was however, not disclosed.
Read Also:Davido Lifestyle- All You Need To Know
5.  34 year old Man defiled a neighbour's one-year-old child in Lagos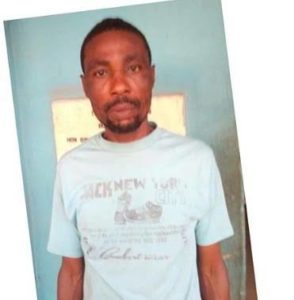 The police in Lagos have arrested a 34-year-old man, Kehinde Frederick, for allegedly defiling his neighbour's daughter in the Ikorodu area of the state.
It was learnt that the victim's mother had left the one-year-old child and her two siblings, aged 11 and 12, at home while she went to a farm on Wednesday.
Frederick reportedly entered their room when the woman was away, and asked the siblings to close their eyes while he inserted his finger into the little girl's private parts.
The mother of the child returned home and met her crying. Upon enquiry, the victim's elder sisters reportedly told her that Fredrick molested their sister.
The mother was said to have reported the case to the police and Frederick was arrested.
6. Accountant General unit's office in Abuja was gutted by fire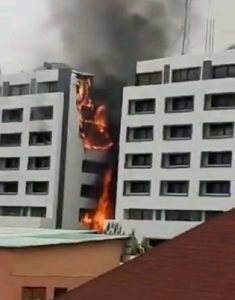 The Capital Unit of the Treasury House where the Office of the Accountant-General of the Federation is located was on Wednesday gutted by fire.
The Treasury House is the headquarters of the OAGF. The fire started at about 10am from the fourth floor of the six-storey edifice.
The Capital Unit in the Accountant-General's Office is where capital releases to Ministries, Departments and Agencies of government are made.
The Minister of State for Budget and National Planning, Clem Agba, confirmed the burning of the capital unit during an assessment tour of the Treasury House shortly after it was gutted by fire. No Covid-19 relief funds or documents was lost in the fire.
Agba said:
We haven't lost any record. I also should remind you that for a while, we have really gone digital. So yes we have some documents that are kept manually but a lot of what we do is online.
7. Nursing mother commits suicide in A'Ibom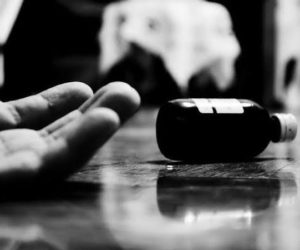 A young nursing mother in her early thirties, Mrs Esther Frank, committed suicide in Uyo, Akwa Ibom State.
Mrs Frank, an indigene of Anambra State was said to have left a suicide note for her husband and two children, saying she was tired of the pressure.
It was learnt that the deceased drank a bottle of sniper on Thursday. She was later found  lying  down unconscious in her room. by neighbours who  rushed her  to St Luke's Hospital in Anua, Uyo, where she died.
8. Robbers invaded Ogun communities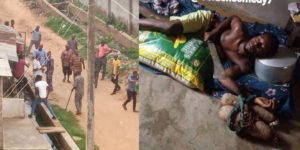 Residents of communities in Ogun state took to their social media pages on Friday to cry out for help as robbers invade them at night, leading to many taking up their own securities.
Ogun communities including Adiyan, Agbado, Sango,Ijoko, Agbado Oke-aro and more are facing serious insecurity issues as residents claim they are no longer safe because of the consistent robbery attacks during the period of the coronavirus lockdown.
Read Also :10 Ways Nigerians Would Have Spent Good Friday If Not For Coronavirus
The robbers carted away foodstuffs and according to a resident, they now operate with POS, clearing out the bank accounts of their victims.
9. Farmer impregnated 17-year- old step-daughter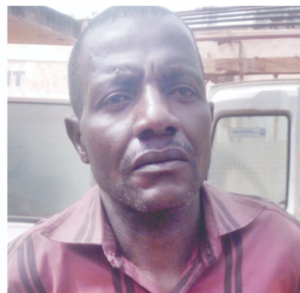 Officials of the Nigeria Security and Civil Defence Corps (NSCDC) arrested a farmer, Emmanuel Ezekiel, in Akure for impregnating his 17- year-old step daughter.
Read Also: Top 10 youngest mothers in the world (photos)
The victim has been admitted at the Federal Medical Centre, Owo in Ondo state as it was discovered that her pregnancy was already nine months.
Doctors were said to have demanded N80,000 for surgical session before she could deliver her baby.
Sources said Ezekiel was arrested after some concerned neighbours reported the matter to the NSCDC.
He was said to have been married with three children in Akwa Ibom state before relocating to Ondo state to work.
It was gathered that mother of the victim moved in to live with Ezekiel alongside, her two children including the suspect's three children.
10. Female Member of Robbery Gang Stripped Naked along Benin-Auchi Road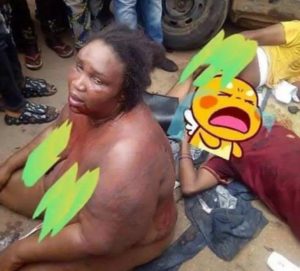 A trio of suspected robbers, made up of one woman and three men, were allegedly caught robbing along Benin-Auchi road and they were beaten and disgraced.
The gang of robbers, also known as "one chance", operate a taxi which they use in robbing unsuspecting passengers. They were caught after they robbed a woman and tried throwing her out of their taxi.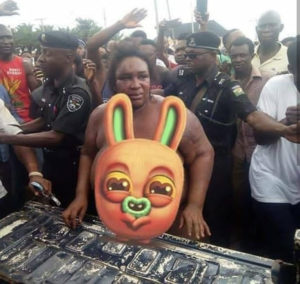 A victim of the gang, Mrs Mariam Ufua, narrated her ordeal in the hands of the robbers. She said she was disposed of a sum of 30,000 Naira after she boarded a Taxi operated by the gang.
She said she boarded the taxi to New Benin, unaware that the passengers were members of a gang.
In the course of the journey, she said they asked her to wind down the window. She obliged, not knowing it was a ploy.
When she tried, the glass wouldn't budge. As she turned to tell them the glass wasn't working, she noticed they had dragged her bag.
She began dragging with them. When she finally got hold of her bag, she noticed the zip was torn and her 30,000 Naira was gone.
After they were done stealing from her, they tried pushing her out of the moving car but she struggled and screamed for help. She sustained injuries on her leg during the tussle.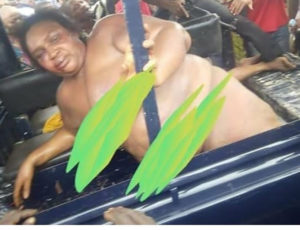 A taxi driver who heard her screaming came to her rescue.
The taxi driver said he chased the suspects after he heard Mrs Ufua's screams. In an attempt to escape, the suspects lost control of their vehicle and crashed into a gutter.
They were then apprehended and the female member of the gang was stripped.
Security operatives intervened before the gang members could be lynched.
Tags :
Lagos
murder
News
Nigeria