Top 10 YouTube Channels In Nigeria 2021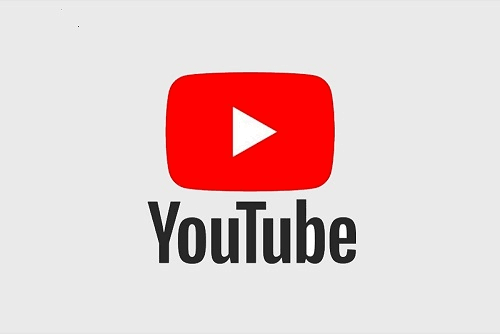 Top 10 YouTube Channels In Nigeria 2021
Nigerians adore YouTube. In fact, YouTube is the most popular video content platform in Nigeria. It should come as no surprise, then, that there are a number of extremely popular Nigerian YouTuber creators.
Few days, ago, YouTube released the top 10 Nigerian creators, who trended and had the biggest moments on the platform in 2021 in the country.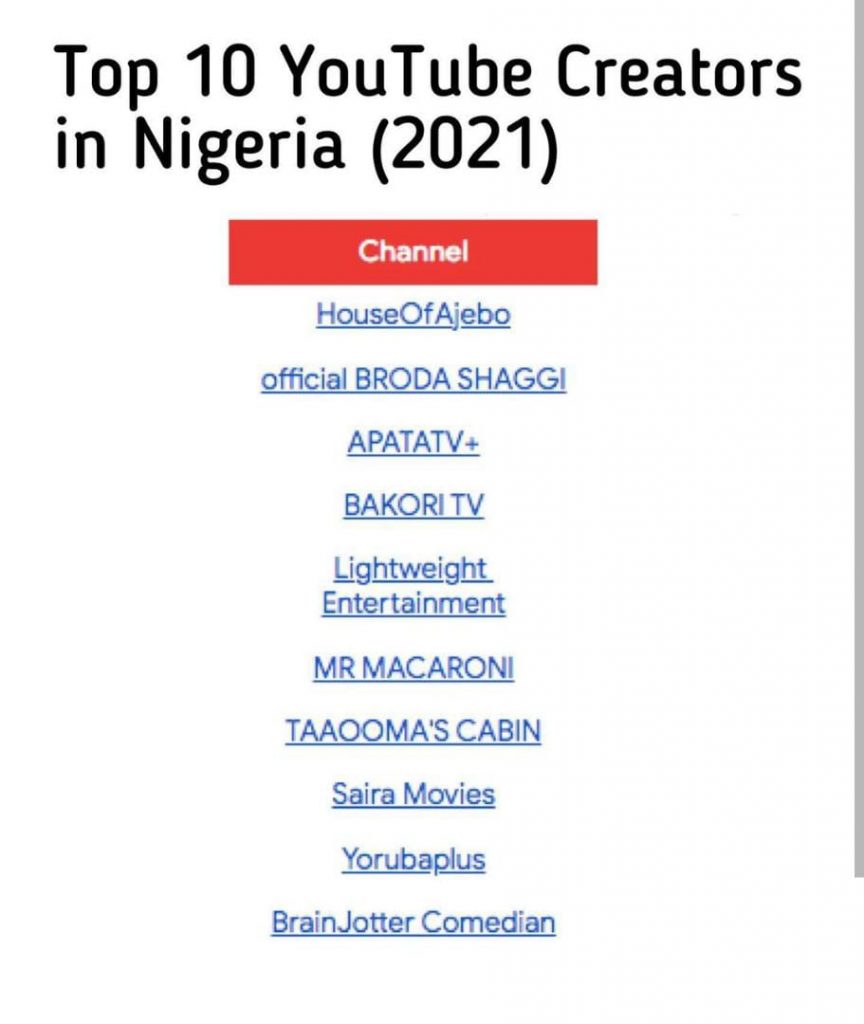 In this article, you will learn more about the top 10 most popular YouTube Channels in Nigeria 2021:
House of Ajebo is among the first set of Nigerians content creators to begin YouTube comic cartoon content. House of Ajebo is managed by popular comedian, Ajebo and has over 1.2 million subscribers.
Bridal Shaggi is another great Nigerian YouTube content creator who makes hilarious comedy videos. He also feature top Nigerian celebrities in his comedy skits. His current subscriber count is 1.19 million.
If you are a lover of Yoruba movies and love to learn more about Yoruba culture through movies, APATATV+ got you covered. APATATV+ is popularly known for as best place to get old and latest intriguing Yoruba movies in good quality.
With over 700,000 subscribers, BAKORI TV runs one of the best YouTube channels that focuses on Kannywood (Hausa movies)
The platform works as the name implies. They provide intresting, unique entertainment contents ranging from comedy to short movies.
Internet comedy has become really popular these days and this channel managed by the popular comedian is one of the most popular comedy channel in Nigeria. His current subscriber count is 530,000
Taaooma's Cabin is another Nigerian comedy channel with a large following. She is one of the most-watched vloggers and online comedians in Nigeria.Her current subscriber count is 577,000.
Saira Movies runs one of the best YouTube channels on Hausa movies and series. Their movies are thrilling, and intresting. Their current subscriber count is 318,000
Yorubaplus is one of Nigeria's most exciting channel for Yoruba movies. The channel show Yoruba movies with subtitles so anyone can enjoy watching it.
Most Nigerians love the channel because it provides the opportunity to laugh away their stress. He currently has 243,000 subscribers