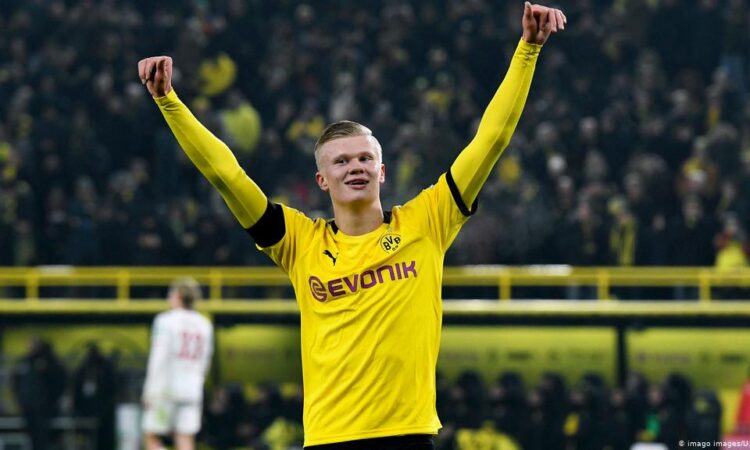 The following names are the best under 23 rising football stars who could enjoy an exceptional year in 2021, playing for top teams at very young age. Lionel Messi  and  Cristiano Ronaldo are
in the twilights of their careers, at 32 and 34 years old, respectively. Since previous heirs to the throne such as Neymar and Gareth Bale didn't come close replace them, everybody wonders who could replace the two stars once they retire?
It prompts some obvious questions: Who's next? Who will take on the challenge of being the best in soccer?
1. Joao Felix
Atletico Madrid's £113m signing of Joao Felix stunned world football in 2019, splashing out a record-breaking fee on the forward who had just a single season of senior experience at Benfica.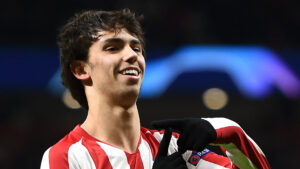 Felix's first season in Spain proved largely underwhelming as he adjusted to the incessant demands of Diego Simeone, scoring nine goals across all competitions and mixing moments of brilliance with ineffective displays.
However, the summer signing of Luis Suarez – has helped bring the best out of the 21-year-old. Felix has the technique, the movement and match-winning ability to become one of the best in the world.
2. Achraf Hakimi
Real Madrid reject, Achraf Hakimi has excelled during an explosive debut season for Inter Milan who arw seeking to end Juventus' dominance of Italian football. Antonio Conte's side the current league leaders are favourites to claim a first Scudetto in more than a decade.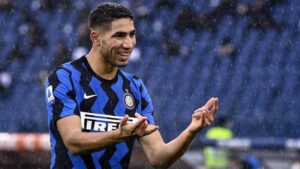 The Moroccan international has fitted perfectly in Antonio Conte's preferred system with his attributes perfectly suited the role of wing-back, the 22-year-old possessing blistering pace and an ability to create goalscoring opportunities when rampaging forward.
Borussia Dortmund's brilliant winger has been a headline attraction at the Bundesliga in recent seasons, emerging as one of the most exciting and productive attackers in world football.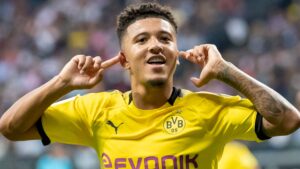 Last season the England international helped Borussia Dortmund finish as runners-up by 17 goals and 16 assists) in only 25 Bundesliga starts.
4. Erling Haaland
This young man rise has been nothing sensational. The forward emerged from relative unknown to one of Europe's leading goal scorers.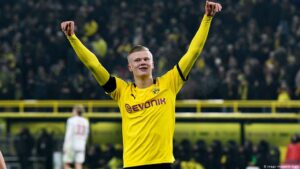 At just 20 years old, Haaland appeared almost as if he was constructed in a lab by a scientist seeking goal scoring perfection. He has the height, blistering pace and a left foot that makes no mistake when given a sight of goal.
5. Kylian Mbappe
There is no doubt that Kylian Mbappe is currently the best French player in the world and one of the best 5 players at the moment.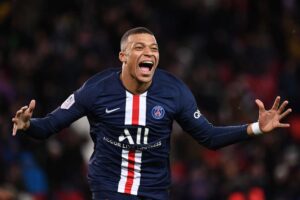 The French youngster is only 20 but he is a World Cup Winner. The international sensation after his stunning performance during the 2018 World Cup was named the second teenager in history to score in a World Cup final.
Mbappé is well-known for his speed, agility, and playing style. Although young, he is a great potential and is believed to be a future Ballon d'Or contender after the retirement of Lionel Messi and Christiano Ronaldo.