Check out Top Haunted Places in Warri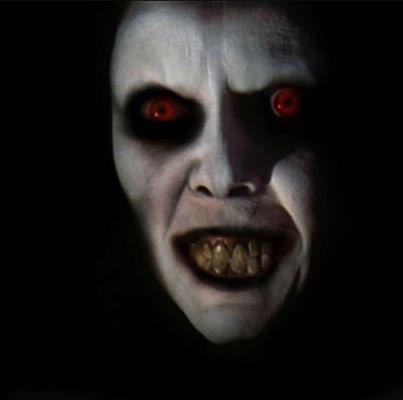 Decades ago, Warri was among the destinations for a few Nigerians because of the high crime rate. But now this city has become the most sorted destination in Nigeria. From the ever-smiling residents to their catchy slangs, this city has a lot to offer every visitor.
Although the city is beautiful, Warri has a lot of creepy stories. And most local Keke drivers upon sighting you are a first timer would try to scare you with these chilly stories.
If you are a lover of scary tales or a fearless adventurer and would want to experience some chills down your spine, look no further than visiting Warri.
Here are some places you need to visit.
Our Lady's High School
First on the list is Our Lady's High School. This school is one of the mysterious places in Warri. According to legend, this school is where the Legendary Madam Koi koi started. Madam koi-koi was a female teacher who's death was plotted by some student, and her ghost haunts many secondary schools up till date. Our Lady's high school is a girls-only boarding school. There is another bizarre story of how 26 SS2 girls raped a man who sells ice cream to death when he entered the school to make sales. According to People living around the school, the ice cream man hunts the school with horn sound from an Ice cream truck at night. Some ex-students have also claimed to have heard the sound of heels walking around their hostels at midnight, and they have attributed it to be Miss koi-koi.
Bazunu Steet
Many cities across Europe always have one or two streets that are associated with a ghost story, but in Nigeria, Bazunu street is different. Bazunu street as several creepy and dark stories about it. The most common one is that during the late '90s, seven human head was buried in the street. Another story was that a man who was mistaken to be robber was burnt to death, and his ghosts hunt the street up till date. People who drive through at night have given many accounts of sighting the apparition of man sitting in the middle of the street.
Read also The Story Behind the Change of Capital from Lagos to Abuja.
Igbudu market
Igbudu market is the most popular and biggest market in Warri. This market is connected to bizarre stories, most notably the disappearance of little children. According to locals, a little boy who hawks sachet water in the market was hit by a trailer. The boy died on the spot, and his spirit haunts the market every Saturday at midnight.
Warri Cemetery
Generally, cemetery ought to be a scary place because it is where dead people are buried. But the Warri cemetery has a strange love story associated with it. According to the story, a rich man's daughter fell in love with a poor man's son. The rich man was furious over his daughter affair and decided to take her to Lagos where she will be far away from the boy. On the day she would be taken to Lagos, she sneaked out of the house to meet her lover. They usually meet at the cemetery because it was a quiet place and people seldom visit it. Unkownlighy to the girl her father followed her to the meeting place and stabbed her to death. The boy collected the knife from the father and stabbed himself to death too. Ever since then, people living around Garage, Iyara, Hausa quarter and cemetery road have reported sighting the ghost of a girl smiling and sometimes crying.
Tags :
#Ghoststories
Bizzare
Nigeria
Warri