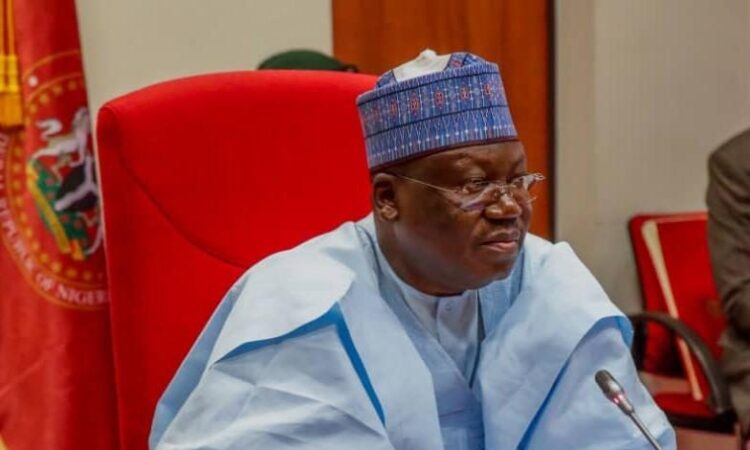 Nigeria's Senate President Ahmad Lawan has accused the United States of blocking life-saving COVID-19 vaccines from getting to the country, urging President Muhammadu Buhari to provide resources for local scientists to develop something ingenious.
"The U.S. is not allowing vaccines to go out of U.S. The EU is not allowing the AstraZeneca vaccine produced in the UK to be sent out of the EU. India is not allowing the AstraZeneca vaccine they produced to be exported," Mr Lawan complained on Monday while speaking to journalists.
The senate president said he wanted Nigerian scientists to collaborate with other scientists worldwide to develop a local but effective COVID-19 vaccine.
"As for COVID-19, I believe that our country, Nigeria, should have some resources for our scientists to collaborate with other scientists across the globe, to also have our own vaccine," said Mr Lawan.
Displeased with what he regarded as a blockade from the U.S. EU, UK and India, he asked, "So where do we go from here?"
Insisting that Nigeria should develop the COVID-19 vaccine locally, urged Mr Buhari to headhunt Nigerian talents abroad to return to the country to develop the vaccine.
Mr Lawan explained, "We have many Nigerians outside Nigeria, who are also helping developing the vaccines in other countries.
"So why don't you bring them home? Why don't you put some resources so they will also produce ours locally here and take care of our population, and later, other African countries, especially our neighbours?
"I believe that we had a very good discussion and interaction with Mr President along those lines."