AMVCA 2023 Nominees and How to Vote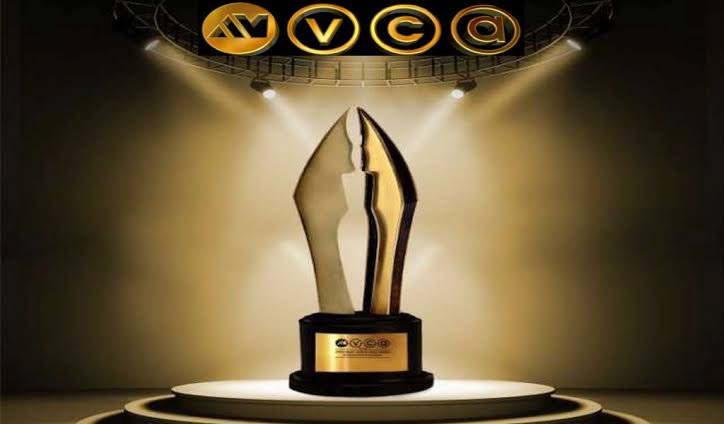 The Africa Magic Viewers' Choice Awards (AMVCA) is one of the most prestigious film and television awards ceremonies on the African continent. The awards ceremony recognizes outstanding achievements in various categories, including acting, directing, screenwriting, and cinematography. The AMVCA 2023 nominees have been announced, and the competition is fierce. With so many talented individuals and productions in the running, it's anyone's guess who will take home the coveted statuettes. In this blog post, we'll take a closer look at the nominees and how to vote for your favourite
AMVCA 2023 Nominees
BEST ACTOR IN A COMEDY
| Nominee | Role | Film/TV Series |
| --- | --- | --- |
| Adokiye Horsfall | Romeo WJ | Inside Life |
| Charles Etubiebi | – | Just Friends |
| Charles Inojie | – | City Hustler |
| Chinedu Ikedieze | Aki and PawPaw | – |
| Kunle Idowu | Unintentional | – |
| Nedu Ani | Nedu Wazobia | Inside Life |
| Nkem Owoh | – | Battle On Buka Street |
| Nosa Afolabi | The Razz Guy | – |
| Samuel Perry | Broda Shaggi | Inside Life |
| Samuel Perry | Broda Shaggi | Survivors |
BEST ACTOR IN A DRAMA
| Nominee | Role | Film/TV Series |
| --- | --- | --- |
| Blossom Chukwujekwu | – | The Trade |
| Chidi Mokeme | Shanty Town | – |
| Chimezie Imo | Choke | – |
| Daniel Etim-Effiong | Kofa | – |
| Femi Adebayo | King of Thieves (Agesinkole) | – |
| Nkakalukanyi Patriq | Tembele | – |
| O.C. Ukeje | Black Mail | – |
| Richard Mofe Damijo | Four Four Forty Four | – |
| Tobi Bakre | Brotherhood | – |
| Tope Tedela | All The Colours Of The World Are Between Black and White | – |
BEST ACTRESS IN A COMEDY
| Nominee | Role | Film/TV Series |
| --- | --- | --- |
| Albert Oluwatoyin | Visa On Arrival | – |
| Bimbo Ademoye | Selina | – |
| Roselyn Ngissah | Red Carpet | – |
| Funke Akindele | Battle On Buka Street | – |
| Grace Wacuka | Married to Work | – |
| Mercy Johnson | Battle On Buka Street | – |
| Mercy Johnson Onogie | Passport | – |
BEST INDIGENOUS LANGUAGE – SWAHILI
| Nominee | Role | Film/TV Series |
| --- | --- | --- |
| Daniel Manege | Mpiganaji | – |
| Freddy Feruzi | Dau | – |
| Malcom Hamisi | Barakatatu | – |
| Philip Karanja Njenga | Click Click Bang | – |
| Phoebe Ruguru & Njue Kevin | Safari | – |
| Wilson Nkya | Mvanmizi – The Intruder | – |
| Wilson Nkya & Jane Moshi | Frida | – |
BEST INDIGENOUS LANGUAGE – YORUBA
| Nominee | Role | Film/TV Series |
| --- | --- | --- |
| Funmi Bank Anthony Abdullahi Abdulrasaq Abebi Seranko Seniyan | – | – |
| Karamot Adeboye | Morenikeji | – |
| Kunle Afolayan | Anikulapo | – |
| Okusanya Bayonle Samson | Mr Raji | – |
| BEST ACTOR IN A DRAMA | (MOVIE/TV SERIES) – Public Voting |
| --- | --- |
| Blossom Chukwujekwu | The Trade |
| Chidi Mokeme | Shanty Town |
| Chimezie Imo | Choke |
| Daniel Etim-Effiong | Kofa |
| Femi Adebayo | King of Thieves (Agesinkole) |
| NKakalukanyi Patriq | Tembele |
| O.C. Ukeje | Black Mail |
| Richard Mofe Damijo | Four Four Forty Four |
| Tobi Bakre | Brotherhood |
| Tope Tedela | All The Colours Of The World Are Between Black and White |
| BEST ACTRESS IN A COMEDY | (MOVIE/TV SERIES) – Public Voting |
| --- | --- |
| Albert Oluwatoyin | Visa On Arrival |
| Bimbo Ademoye | Selina |
| Roselyn Ngissah | Red Carpet |
| Funke Akindele | Battle On Buka Street |
| Grace Wacuka | Married to Work |
| Mercy Johnson | Battle On Buka Street |
| Mercy Johnson Onogie | Passport |
| BEST INDIGENOUS LANGUAGE – SWAHILI | (MOVIE/TV SERIES) |
| --- | --- |
| Daniel Manege | Mpiganaji |
| Freddy Feruzi | Dau |
| Malcom Hamisi | Barakatatu |
| Philip Karanja Njenga | Click Click Bang |
| Phoebe Ruguru & Njue Kevin | Safari |
| Wilson Nkya | Mvanmizi – The Intruder |
| Wilson Nkya & Jane Moshi | Frida |
| BEST INDIGENOUS LANGUAGE – YORUBA | (MOVIE/TV SERIES) |
| --- | --- |
| Funmi Bank Anthony Abdullahi Abdulrasaq Abebi Seranko Seniyan | |
| Karamot Adeboye | Morenikeji |
| Kunle Afolayan | Anikulapo |
| Okusanya Bayonle Samson | Mr Raji |
| Ololade Tijani-Ebong | Ogeere |
| BEST INDIGENOUS LANGUAGE – HAUSA | (MOVIE/TV SERIES) |
| --- | --- |
| Abubakar Bashir Maishadda | Aisha |
| Evans Ejiogu | Kwana Casa'in |
| Nancy Yiljep | Guzama |
| Ty Shaban | Lulu Da Andalu |
| BEST INDIGENOUS LANGUAGE – IGBO | (MOVIE/TV SERIES) |
| --- | --- |
| Brown Ene, Victor Onwudiwe, Ben Cassie | Ifediche |
| Shileold A. Ibironke | Ijeoma |
| Shileold A. Ibironke | Ego Mbute |
| Trinity Ugonabo | The Bride Price (imego) |
| Victor Iyke | Uhuruchi |
You can get the full list HERE
AMVCA 2023- How to Vote
If you want to show your support for your favorite nominees, it's important to know how to vote. Here's how you can cast your vote for the AMVCA 2023 nominees:
Visit the AMVCA site on DSTV.COM. This is the only official platform for voting for the AMVCA awards.
Go through the list of nominees and select the category you wish to vote for.
Click the link provided below to visit the AMVCA site.
Register on the AMVCA site to vote for the actor/actress of your choice. You'll need to provide your name, email address, and other personal details to create an account.
If you have already registered, all you need to do is login to your account.
Cast your vote for the actor of your choice. You can vote as many times as you want, but remember that the voting window is limited.
Once you've cast your vote, make sure to spread the word and encourage your friends and family to vote as well.
It's important to read the voting terms and conditions carefully and follow the guidelines to ensure that your vote is counted. Remember, every vote counts, so don't miss your chance to support your favorite nominees and help determine the winners of the AMVCA 2023 awards.
Conclusion
The AMVCA 2023 nominees represent the best of African film and television, and it's an honor just to be nominated. Whether you're a fan, a critic, or a fellow artist, it's impossible not to be inspired by the talent and creativity on display. As we eagerly await the awards ceremony, it's worth reflecting on the hard work and dedication that went into each of these productions, and the impact they've had on audiences across the continent and beyond. Congratulations to all the nominees, and may the best person win!