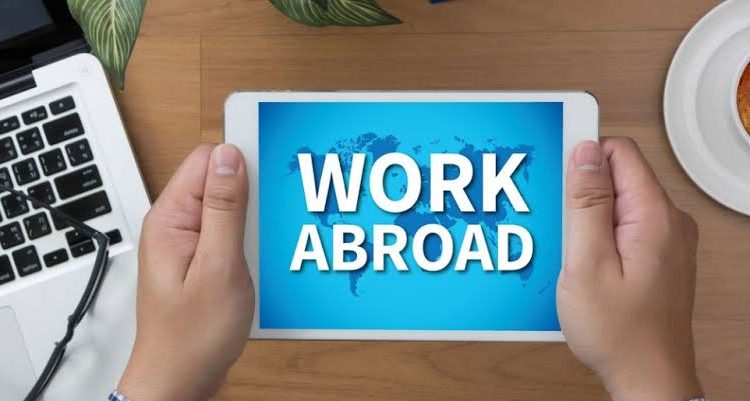 How To Get A Job Abroad From Nigeria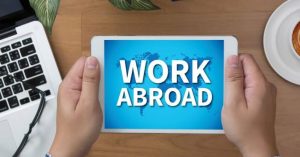 Working overseas is still a dream come true for many people. People from all around Nigeria are eager to apply for suitable jobs overseas in order to increase their earning potential and enhance their standard of living. Nowadays, at least one member of every family is preparing to relocate or is currently working abroad.
Recommended: How to Book Appointment in American Embassy 
Stay tuned to learn everything you need to know about applying for employment in other countries from Nigeria.
Let us first discuss the benefits of working abroad before learning how to apply for foreign employment or abroad jobs.
WHAT ARE THE BENEFITS OF WORKING IN ANOTHER COUNTRY?
To be honest, working in foreign jobs will be difficult at first. Nonetheless, the benefits you will receive will compensate for all of the hardships, and you will quickly appreciate working abroad.
Let's have a look at what these benefits are.
You will find opportunities to generate good money whether you earn in dollars, yen, or euros.
Working abroad allows you to not only earn money, but also to learn about new cultures and beliefs.
Foreign jobs will expose you to positive working dynamics and allow you to expand your knowledge.
One of the primary benefits of working overseas is that you will have time to study something new while still having a variety of job options.
It provides you with excellent networking chances, allowing you to meet new people and learn from their experiences.
Your way of life improves significantly. You become acclimated to greater living standards.
So, let's get started and see how we can take use of these benefits!
How To Get A Job Abroad From Nigeria
The process for applying for jobs abroad from Nigeria is as follows:
Find Suitable Positions for Yourself  
First of all, look for positions that best suit your credibility. Then, you can look for countries that fulfill your checklist. There are various ways through which you can look for jobs of your choice:
Networking: Create a profile for yourself that stands out among the rest of the applicants and find online groups or job portals like Linkedin that connect you internationally. Start looking for job listings every day; it will keep you updated.
International Job Boards: Use international job portals to narrow your search and look for suitable job positions. It will save you time that you can invest in other productive activities.
Intern Abroad: You can intern abroad while you complete your studies there. The basic ideology is that if you intern with a company, there will be a higher chance that the specific company will hire you.
2. Submit your Application 
For applying to a job abroad, the next step would be to send an application. Try mentioning your e-mail address, WhatsApp, zoom and skype address so that they can easily reach out to you.
Keep in mind to include all the necessary information in your application. Make sure you use the spellings accepted in the country you are applying for. In addition, you need to assure them that you are worthy of the particular position.
  3. Apply for the Work Visa 
To work abroad, you need to have a passport and a work visa. After applying for a work visa, you need to visit an embassy for an interview. In addition, you need to submit records of medical, police verification, and more.
Keep in mind that visas and work permits take time and require a good amount of money. Therefore, be careful while filling these visa forms.
Once you find a suitable job, make sure you have applied for the visa at least a few months before.