Meet the four-legged woman who got married and had five children (Photos)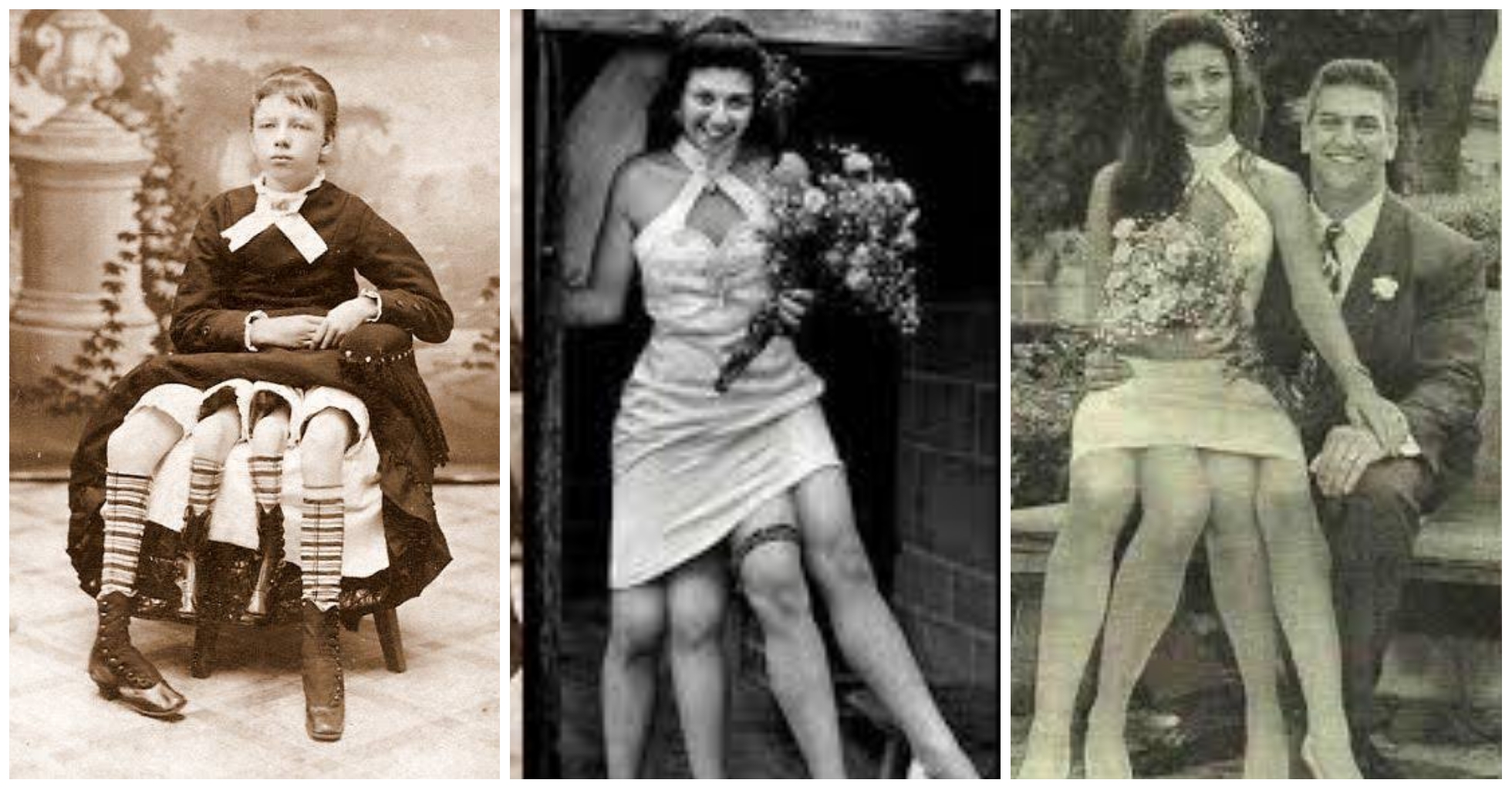 Here is the story of a woman named Myrtle Corbin. She was also born with two sets of internal and external reproductive anatomies. In other words, she was born with four legs. Myrtle Corbin did not allow her situation to weigh her down. She even got married and had kids.
Myrtle Corbin; the four-legged woman
Myrtle Corbin was born in Tennessee in 1868 with four legs. Technically, the additional pair of legs belonged to Corbin's dipygus twin which failed to fully develop. Between Corbin's own legs dangled two small, unusable ones attached to its own pelvis.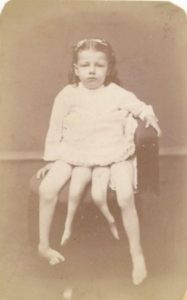 Having a child with four legs will definitely make any parent sad but Myrle Corbin's parents realized their bizarre daughter money-making potential and got her into the sideshow circuit at age 13.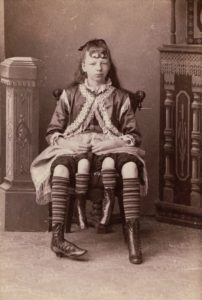 Exhibited by P.T. Barnum, Coney Island, Ringling Circus and other attractions, Myrtle Corbin and her extra set of limbs amazed audiences. It is strange to think that a girl many would have called a monster or advised her parents to kill became a worldwide celebrity. Myrtle Corbin  became so popular that she earned over $450 per week at her peak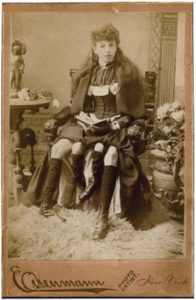 At the age of 19, Myrtle Corbin found love and married a medical doctor named Clinton Bicknell. It was then that other aspects of her weird anatomy became evident. At that time her twin sister was also fully sexually formed – thus Myrtle Corbin possessed two vaginas. Now, that's crazy! I don't want to even think of what she and her husband did in the other room.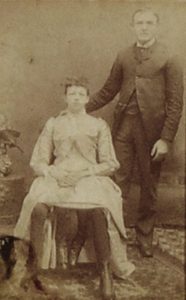 Myrtle Corbin had five children: four daughters and a son. According to rumors three of her children were born from one set of organs and two from the other. Whether this is true or not; it is medically possible. In Anomalies and Curiosities of Medicine by George M. Gould and Walter L. Pyle, it was observed that both Corbin's vaginas menstruated – thus indicating both were possibly sexually functional.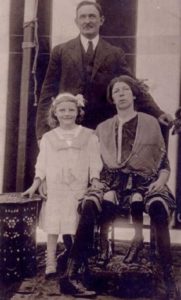 Myrtle Corbin passed on May 6, 1928, after a brief illness. She lived a happy and accomplished life despite her monstrous appearance.
Tags :
Bizzare
Myrtle Corbin