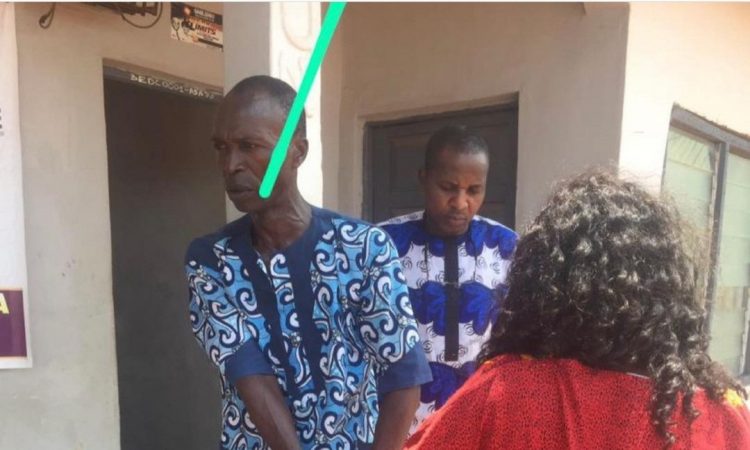 A man has been detained on suspicion of murdering his wife for refusing to have sex with him.
The deceased woman's niece recounted the incident while demanding justice for her mother's twin sister.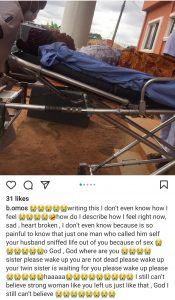 The man, according to his niece, has a tendency of assaulting his wife. Mrs. Ugieki Asemota went home from a wedding on June 27 to find her husband inebriated, so she took a bath and locked herself in a room to escape being thrashed, as is apparently her husband's practice when he's drunk.
However, the husband is alleged to have hammered on her door late at night, demanding sex, but she urged him to go to his room and leave her alone.
The wife is said to have jumped out of her room through a window when he refused to leave and she could sense him becoming violent. She was afraid of what would happen if he eventually entered the room.
The husband, on the other hand, is said to have chased her down and assaulted her, striking her with wood and a block until she bled and passed out.
She was taken to the hospital but died a week later.
The husband has been taken into custody.