Robber Shot Dead While Trying To Rob A Priest in Owerri (Graphic photo)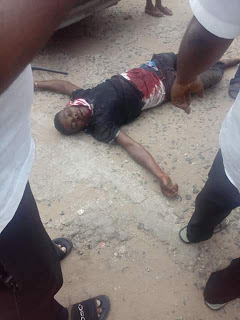 An Armed Robber who attempted to steal from a priest has met his untimely death after he was shot in the process.
A frantic gun battle occurred between some policemen and three armed robbers who tried to rob a priest yesterday afternoon at Hardel Junction, Orji, Owerri.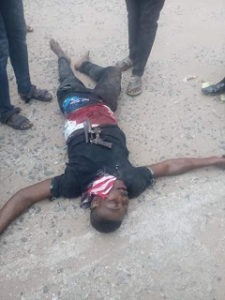 The gun battle which lasted for over 3o minutes resulted in the death of one of the armed robbers while others escaped with injuries.
Tags :
Owerri
Robbers