His mum was shot dead in 2010 – Father of man killed by soldier in Warri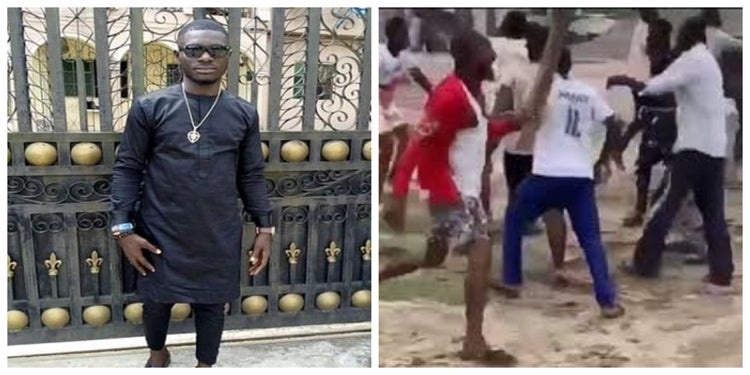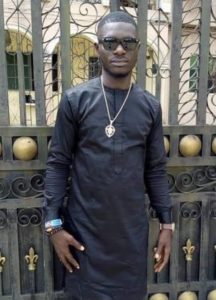 The father of the man that was shot dead by a soldier in Ugbwuwangwe axis of Warri south local government, Delta state, has revealed that his mum was shot dead as well during an election in 2010.
Read Also: So Sad! See Photos of Innocent Nigerians SARS Have Killed
According to reports by The Vanguard, the soldier standing at Ubeji round about allegedly chased the 28 year old Joseph Pessu from Ubeji down to Ugbwuwangwe , a distance of about two kilometers and allegedly shot him at close range three times.
He said:
I am Mr Monday Kpesu, the father of late Joseph Kpesu. I was surprised to hear what happened to my son on the second day of this lockdown in Warri. He went to Ubeji and a soldier stopped him. The boy who was in the vehicle with my son, said he stopped. And the soldier talked with him. My son drove off, and the soldier opened fire on the vehicle , the bullet touched my son at the waist. My son still managed the vehicle to get to Uguwangwe.

The soldier halted another vehicle with the force of his gun, entered it and told the driver to chase my son. He pursued my son to Ugbwuwangwe and as my son was coming down from his vehicle the soldier got close to him and shot him three times and he died on the spot.

I am a widower. The late Joseph has two children. By the end of this month he would have been 28 years. I want justice .
On the allegation that he drove a vehicle without number plate, he said:
Nothing of such . The vehicle had number. People towed the vehicle to the station. But even if a vehicle had no number is that enough reason to kill anybody . We say Covid -19, did they ask him to kill anybody?
They said he did not stop when they stopped him.
Who said so? He stopped. There is something behind it. Somebody asked the soldier to go and kill my son. If not how can somebody leave Ubeji and you got another vehicle to chase him to Ugbwuwangwe , a distance of about two kilometers, you hijacked another vehicle to chase him. When he shot him, he stood to ensure my son died before he left.

He came alone, not that he was with any other soldier. I heard he has been arrested.

I want the Nigerian army to give me justice. When a military Commander asked him what the man did to him , he said he did not do anything to him, that my son wanted to hit him with his vehicle but did not hit him.
Investigation is on, we have restored peace – Council Chairman
I am Dr Mike Tidi, the local government Chairman, Warri South Local Government Area. Governor Ifeanyi Okowa has ordered thorough investigation into the matter. While this is ongoing, there has been peace after the incident. We mobilized with security men to restore peace. I have visited the father of the deceased. It is painful.
Read Also: 60 Funny and Wise Warri Proverbs You Will Certainly Love
The state governor is also pained by the sad development. I want to appreciate the youth for listening to our appeal for peace in the area. Let us all also comply with government directive to remain indoors this period to fight spread of covid – 19.
Read Also: Full List: Nigerians Who Have Died From Coronavirus (Photos)
It is not true that youths killed anybody – Chief Sonny Popo
I am Chief Sunny Popo, a community leader .The situation is under control. The rumour that they killed people is not true.
The story that a naval officer died, we have not heard about it. There is an army officer threatening on video that he is coming to Warri to rape all women in Warri for killing an officer. Nobody killed any officer. There was assault on two naval men when the thing happened but I am not aware any of them died. The youths are not planning to revenge.
Culled from The Vanguard
Tags :
murder
Warri