ka3na BBNaija Biography : Her Childhood Strory Plus Untold Facts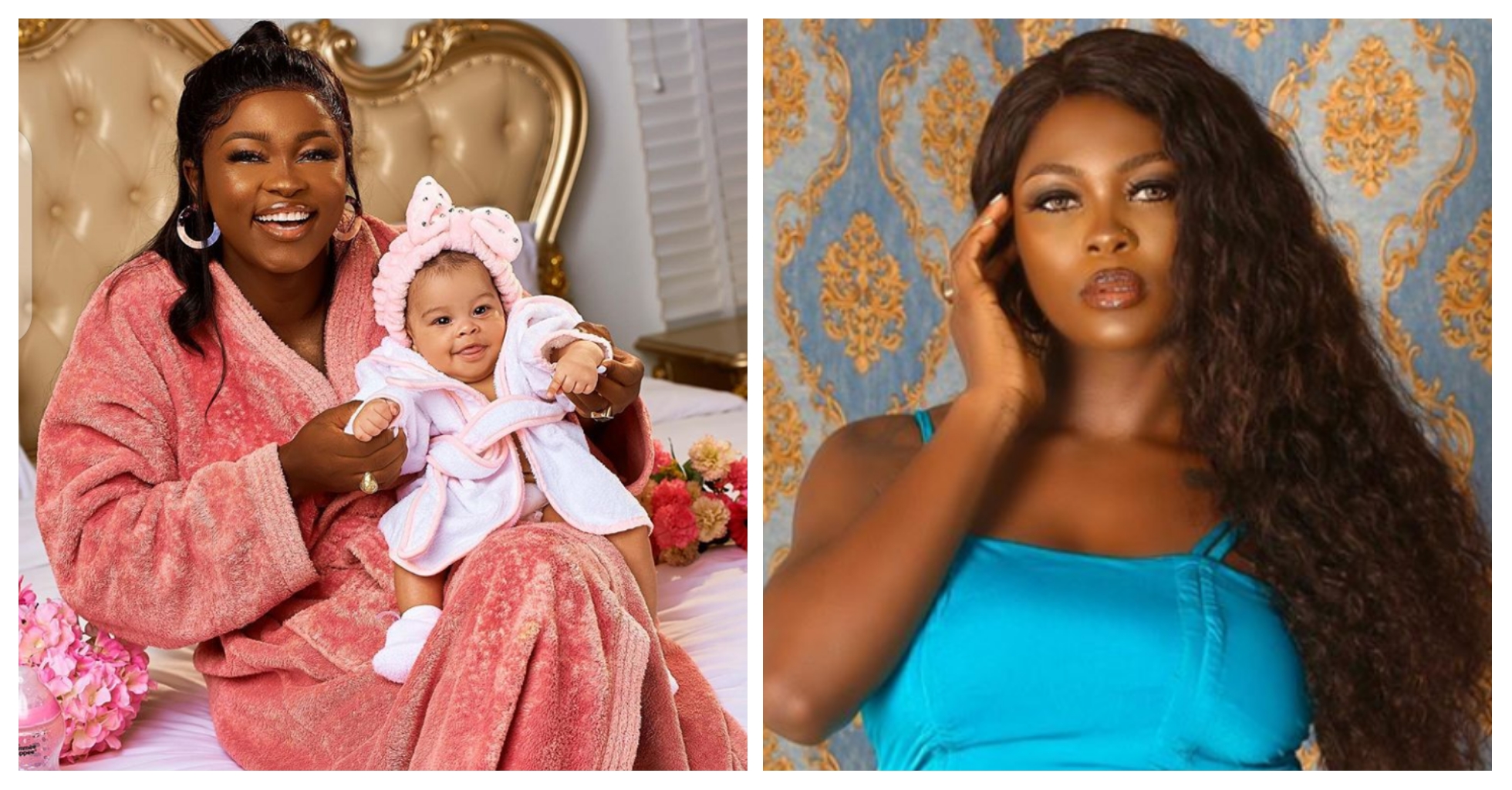 ka3na BBNaija Biography- Naijmobile.com presents the biography of one of the housemates of the Big Brother Naija Season 5 edition who goes by the name Ka3na. Our biography of Ka3na provides you that true picture of her life story, right from her early days to when she became famous.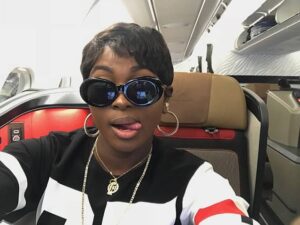 Truth be told, Ka3na is among the most beautiful Big Brother Naija Season 5 Housemates. Recently, however, we realize not so many fans have read a concise article on biography of Ka3na. We have taken our time to prepare it and without further ado let's begin
Ka3na's Early Life and Family Background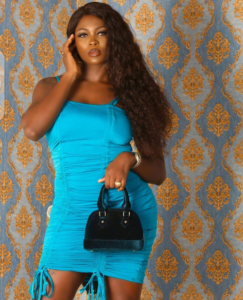 Starting off, her real name is Kate Jones. She was born on the 17th of July 1994 in Rivers State, Nigeria. She is one among numerous children born to her parents of whom little information is known about.
Ka3na has a Christian family background. She was raised in Rivers state with her siblings whose informations are less known.
As a young girl, Ka3na did not nurture any ambition in becoming a celebrity, she was rather enthusiastic about his academic
performance and makes effort to ensure that she studies profusely so as to someday become a great personality in Nigeria. She was a church girl who was part of her church choir.
Ka3na's Educational Background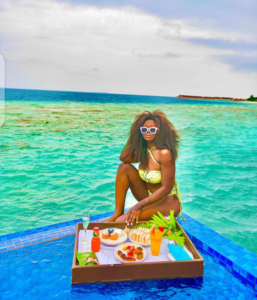 Regarding Ka3na's educational background, she had her primary and secondary school education in Rivers state. After her secondary school education, she did not proceed to the university but rather got married.
Ka3na's Relationship Life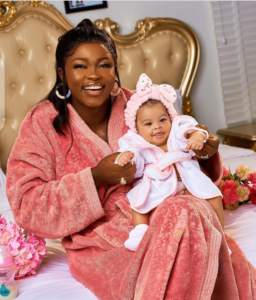 Ka3na  got married to her 64-year-old British husband at the age of 22. She was married to her husband for 4 years and they have a daughter named Lila.
According to Ka3na she is not divorced from her husband but they are separated. While she was 6 months pregnant she told her husband that she plans on getting her life back on track and three months after birth, she stopped breastfeeding, performed liposuction on her body and started to chase her dreams aggressively.
Ka3na's Road To Fame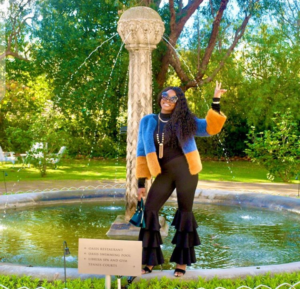 Many people had imagined that Ka3na would never become successful because she didn't attend a University. However, she didn't just become successful, she became successful at a young age. At the age of 19, she opened her fashion store.
Ka3na's Rise To Fame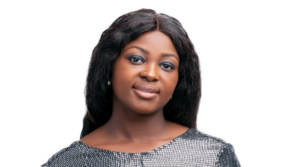 Ka3na wasn't make much sales on her fashion brand and needed fame to do so. She saw Big Brother Naija 2020 as the best platform to get famous and quickly auditioned. Fortunately she was among the 20 Housemates selected.
Fast forward to the time of writing thr
biography of Ka3na, the beautiful lady  has recorded over 80,000 followers on Instagram.
Today, Ka3na's fame in the entertainment industry is echoed throughout Africa by just being an housemate in the Big Brother Naija reality show. Just like other BBNaija stars like Mercy Eke, Tacha, Mike Edwards and Miracle,  Ka3na  has received so much love from her fans. The rest, as they say, is history.
Ka3na's Time In The Big Brother Naija House
Ka3na was a whole mood during her time in the Big Brother Naija house. She was bubbly and fun to watch. According to  Ka3na  she was not attracted to young guys but she was fond of fellow housemate Praise.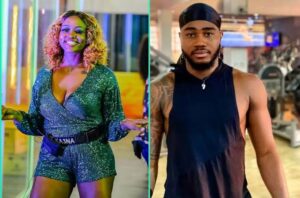 Ka3na and Praise were rumoured to be the first lockdown housemates to be caught having sex. However, Ka3na insisted that they never had sex in the house.
Speaking with Beats FM, She said they were
only cuddling aggressively.
She said:
There was no sexual intercourse whatsoever. You saw what you saw on the screen, but I was live in the house, and yeah, nothing happened.
Ka3na was hoping to own a renowned luxury fashion brand after she wins the money from the Big Brother Season 5 show. Unfortunately, she and Lilo were the first housemates to get evicted.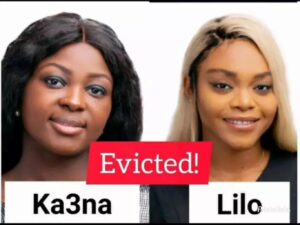 Ka3na's Personal Life
Ka3na lives a private life .To begin with her horoscope, she is a blend of the Cancer zodiac traits. She is intelligent, romantic, emotional and kindhearted.
Ka3na's Unfold  Facts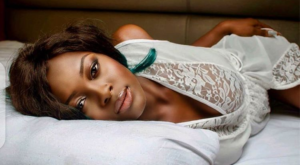 To wrap up our biography of Ka3na , here are some lesser-known facts that would help you get a full grasp of her biography.
She had IVF twice before she conceived.
She performed liposuction on her body
She is God-fearing
During The Lockdown period, she learnt how to read the Bible
She loves to sleep naked
Her favourite football team is Chelsea
Her favourite movies is Titanic
She Loves RnB
Conclusion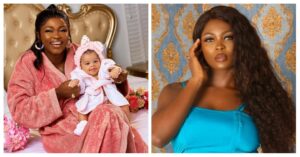 Thanks for reading the biography of Ka3na. While putting up this article on Ka3na BBNaija Biography we were on the watch for
accuracy and fairness.
Kindly place your comments or contact us if you see something that doesn't look right on
this article about the Big Brother Naija star.
Read also: Lilo BBNaija Biography: Her Childhood Story and Untold Facts