One Hand Feature in your Camon X – Do you wish to learn about better ways you navigate your Camon X with just one hand? Well, stick around and i will show you just how.
The Camon X comes wrapped in a polycarbonate unibody design, with a 6-inch Full HD display in the modern 18:9 aspect ratio. Navigating such a large screen can be quite cumbersome especially when you only wish to use one hand. But it is possible, although a lot of us do not know about it.
Yes, Your Camon X has that smart feature!
The One Hand feature allows you do this and more without having to bother with using your both hands to hold your device. it will conveniently allow you operate your devivce with one hand without having any issue by simply minimizing your screen size to the direction of the hand you choose to use. Therefore i will show you how to activate this feature.
iPhone X Design Syndrome: TOP 10 ANDROID PHONES THAT HAVE ADOPTED THE IPHONE X DESIGN
How the One Hand Feature Works after Activation
Once you have activated the One Hand Feature on your Camon X, the screen display will shrink to one corner of your phone without making you lose out on any feature in your device, You can easily change the shrinked screen from your left side to the right side.
How to Activate the One Hand Feature on your Camon X
You can easily navigate this feature,all you need do is simply follow this easy steps below:
Step 1:
At the top of your home screen, slide down your notification panel to ifs full mode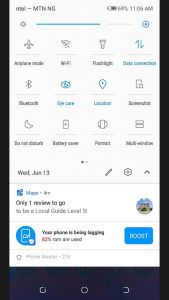 Step 2:
Swipe left to view the extra icons, here you will find the One Hand Feature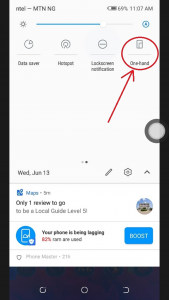 Step 3:
Click on the One Hand feature
And Yes, you are all done, now you can easily use your screen to any direction you want.
Watch Camon X Unboxing and Specifications
How to change your screen from side to side or turn it off
To easily switch from side to side, look out for the icon at the side of your screen, click on it to move the screen to the direction this button was displayed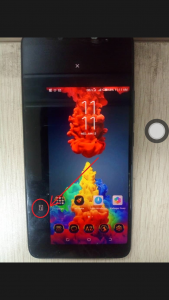 To turn off the One Hand feature: simply click the button you will find at the top of your screen, and there you have it, all you need to use the Tecno Camon X One Hand Feature.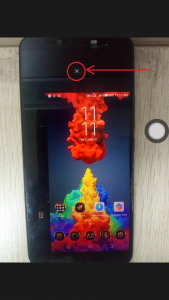 i do hope you find this article worth your time, feel free to let us know about your experiences with this feauture
Tags :
One Hand Feature in your Camon X
TECNO Camon X