End Of The World? Nigerian lady shares scary image of what she saw in the sky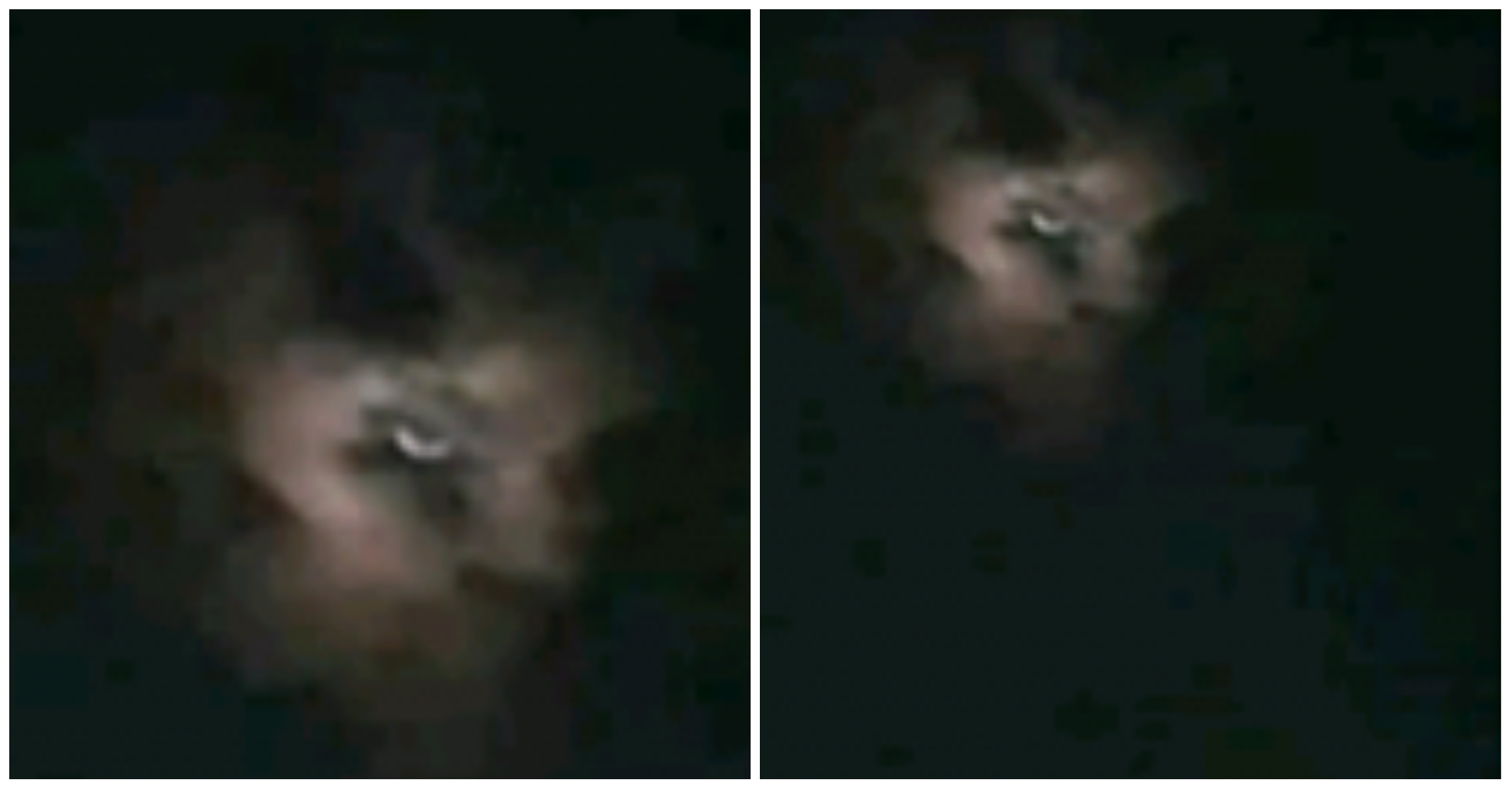 A Nigerian lady identified as Ijeoma Onuoha has taken to Facebook to post a weird image she allegedly saw in the sky.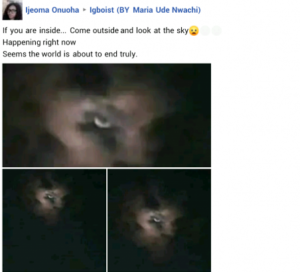 According to Ijeoma, she captured the strange image on Sunday night and she believes the world is about to come to an end.
"If you are inside… Come outside and look at the sky

Happening right now. Seems the world is about to end truly." she wrote.
Popular opinions on social media however claimed that the photo doesn't look real and it was just a figment of her imagination.
Read Also: 14 Nigerians Whose Photoshop Skills will make you laugh 
Many people across the world strongly the belief the current disease ravaging the world, Coronavirus is an indication that the world is about to end.
Tags :
Covid-19
Nigeria